Theresa May fuels speculation that Home Office failed to obtain written confirmation of Qatada appeal deadline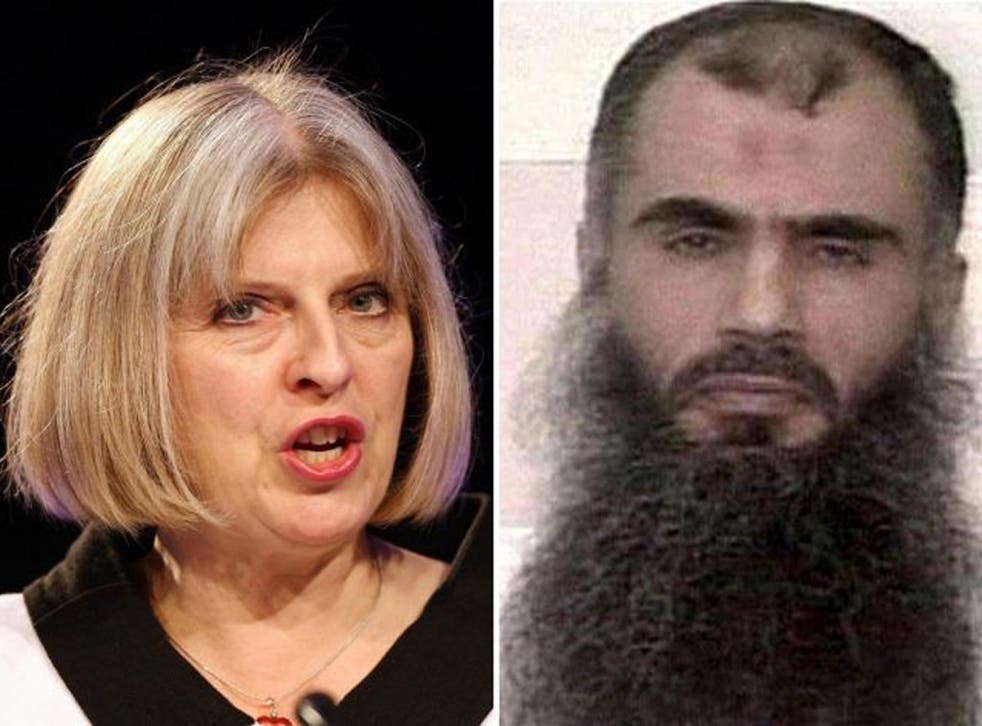 Theresa May has fuelled speculation that the Home Office failed to obtain written confirmation from European judges over when the deadline was for Abu Qatada to appeal against his deportation.
She refused six times to confirm that her department had proof from the European Court of Human Rights (ECHR) that it agreed the deadline expired on the night of April 16 rather than 24 hours later.
Confusion over when Qatada's opportunity to appeal ran out has plunged renewed efforts by the Government to deport the radical preacher into disarray.
The Home Secretary ordered his arrest on the morning of April 17, before Qatada's legal team launched a last-minute challenge to his deportation to Jordan to face terrorism charges.
Sources in the Strasbourg-based court have contested the Government's interpretation of the deadline.
Ms May told the Commons home affairs select committee she had received "unambiguous legal advice" from Whitehall lawyers about when the deadline fell.
She acknowledged there had been "speculation about mixed messages on the Monday night [April 16] and the Tuesday morning".
But she added: "The advice I have received has been consistent. The advice I have received remained consistent and remains consistent until this day."
She also said her decision over when to arrest Qatada was based on the ECHR's rules, guidance notes and legal precedent.
But she repeatedly side-stepped questions over whether she had emails, letters or notes from the courts backing up her interpretation of the deadline.
The Home Secretary insisted a panel of ECHR judges would be the arbiters of when the deadline fell – and also noted they might never disclose whose interpretation they considered to be correct.
She denied that efforts to deport Qatada had descended into farce.
Ms May retorted: "I don't consider it a farce for a government minister to take unambiguous legal advice, to act on that advice and to take action at the earliest possible opportunity to remove that person from the country."
She confirmed Qatada was eligible for legal aid to pay for court challenges in Britain to his deportation, but would have had to find private funds to take his case to the ECHR.
Asked whether it was likely Qatada would be in Britain at the end of the year, Ms May said it could still take "many months" to remove him, but said she was confident that he would ultimately be deported.
The shadow Home Secretary, Yvette Cooper, said: "If the Home Secretary knew there was a significant risk over the deadline, but failed to check with the Court and decided to plough ahead on the wrong date, that is a serious failure of judgement on a case which has significant national security implications."
Join our new commenting forum
Join thought-provoking conversations, follow other Independent readers and see their replies