The terrible human rights records of the countries Theresa May is having dinner with tonight
The PM will eat with leaders who support beheading, executing gay people, and whose critics 'disappear'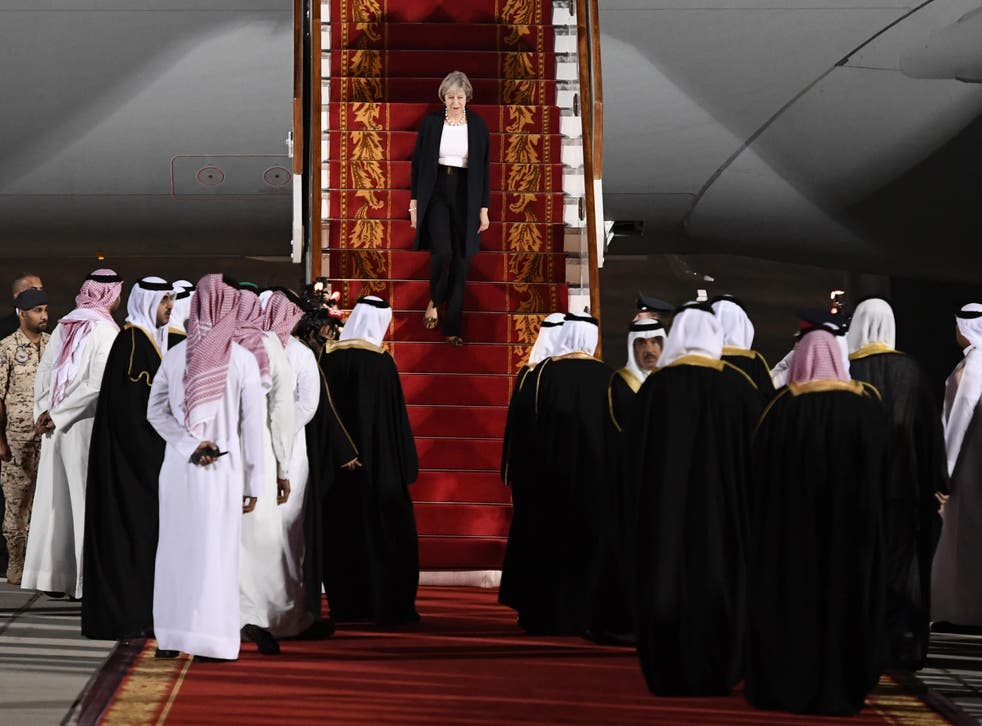 Theresa May is visiting Bahrain to meet with leaders of Gulf states, who are in the country for a meeting of the Gulf Cooperation Council.
She will attend a dinner with the leaders of Saudi Arabia, Kuwait, the United Arab Emirates, Qatar, Bahrain and Oman on Tuesday, before addressing the plenary session of the summit on Wednesday.
The Prime Minister will use the visit to announce a new working group with regional nations to combat the financing of terrorists. The UK will provide three specialist cyber experts to the Gulf states to help deal with extremism.
She will also unveil a new permanent British defence staff in Dubai to co-ordinate regional activities, and a dedicated military officer embedded with Bahrain's Ministry of Interior bomb disposal unit to provide management support and training.
One thing that unites the region's countries are their terrible human rights records.
Bahrain
Police fired live ammunition into crowds during the Arab Spring protests
Authorities have shut down newspapers and TV stations that air criticism of the Government
Security services used torture in response to protests – with methods so extreme they resulted in deaths
Saudi Arabia
Accused of committing war crimes in its on-going military campaign in Yemen
Women's rights severely curtailed
Death penalty by beheading followed by crucifixion of bodies in use
Oman
Hereditary monarchy with no democratic institutions
Tight restrictions on protesting and freedom of assembly
Reporters of journalists and activists critical of government 'disappearing'
Qatar
Forced labour of migrant workers with hundreds of deaths reported on major projects
Flogging enforceable as a punishment under Sharia law for drinking alcohol or 'illicit sexual relations'
Death penalty or prison sentences for gay people
United Arab Emirates
No democratically elected government
Has not signed international human rights and workers' rights treaties
Death penalty or prison for gay people
Kuwait
Stateless minority groups lack citizenship rights
All citizens must provide DNA samples to government
Far-reaching restrictions on freedom of speech and criticism of the Government
Register for free to continue reading
Registration is a free and easy way to support our truly independent journalism
By registering, you will also enjoy limited access to Premium articles, exclusive newsletters, commenting, and virtual events with our leading journalists
Already have an account? sign in
Join our new commenting forum
Join thought-provoking conversations, follow other Independent readers and see their replies