Most people want Theresa May to quit before the next election, new poll finds
While a third say she should step down now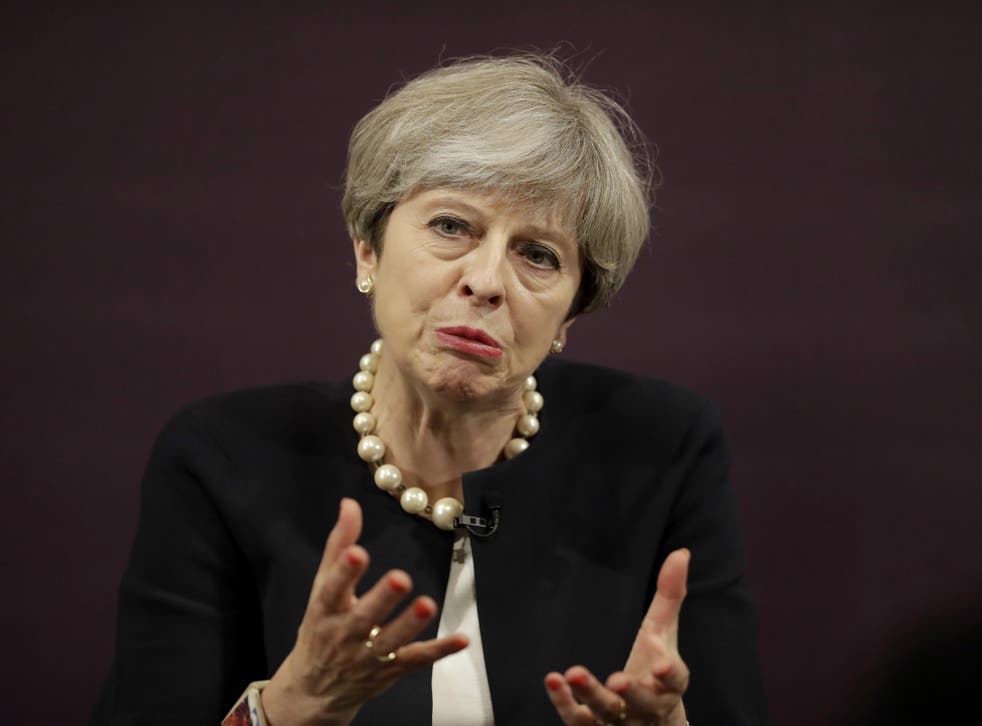 Most voters believe Theresa May should resign as Prime Minister before the next general election, a poll has found.
Some 57 per cent of people surveyed by Opinium said Ms May should quit before the next election, while a third – 33 per cent – said she should step down now.
The next general election is due to be held in 2022, but many believe a vote will be called much sooner since the weakened Conservatives are likely to struggle to pass legislation after losing their majority.
Around 16 per cent of people Opinium approached said Ms May should stay as Prime Minister until negotiations on leaving the EU are complete.
Ms May is facing a humiliating defeat over Brexit, with Labour warning it could vote against her repeal bill unless she makes significant changes to it.
Shadow Brexit Secretary Keir Starmer said he was "putting the Government on notice", demanding increased protection for workers' rights.
The bill does not propose bringing the European Union's charter of fundamental rights into domestic law, which other parties want.
Ms May's general approval rating is minus 21, compared to Jeremy Corbyn's positive 4 per cent score.
But 36 per cent of respondents thought she made a better prime minister – only 33 per cent believed Mr Corbyn would be the best premier.
UK news in pictures

Show all 50
Adam Drummond, head of political polling at Opinium, told Politics Home: "Although support for May has waned, there is a lack of enthusiasm for other senior Conservative politicians to take the reins, presenting a dilemma for the party,
"In our findings, UK voters were most likely to view Boris Johnson as a future Conservative Prime Minister, but he remains a polarising figure with two thirds – 63% – struggling to imagine him as Prime Minister."
Join our new commenting forum
Join thought-provoking conversations, follow other Independent readers and see their replies