Theresa May's Cabinet: Women now hold half the 'Great Offices of State' for first time in UK history
Before this government, only four women had ever held any of the four most important jobs in politics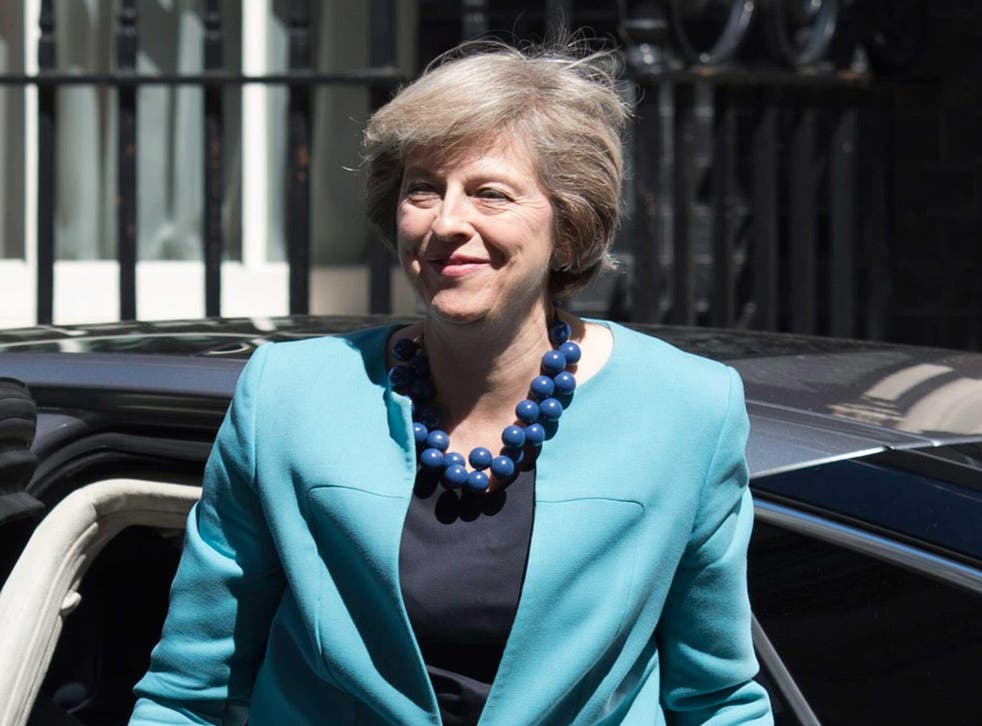 Theresa May's Cabinet reshuffle means that, for the first time in the political history of the UK, women now hold half of the so-called Great Offices of State.
The term is used to refer to the four most important roles in politics: the Prime Minister, the Chancellor, the Foreign Secretary and the Home Secretary.
Before this government, only four women had ever held any of the four offices, with Margaret Thatcher as Prime Minister, Margaret Beckett as Foreign Secretary under Tony Blair, Jacqui Smith as Home Secretary under Gordon Brown and May herself as Home Secretary under Cameron. No woman has yet held the role of Chancellor of the Exchequer.
The milestone was reached when Amber Rudd, a rising star of the modern wing of the Conservative Party who made her name by supporting the Remain campaign in the EU Referendum, was appointed Home Secretary. She will now be in charge of British immigration and counter-terrorism policy.
As for the other two Offices of State, May appointed Philip Hammond, formerly the Foreign Secretary and seen as a 'safe pair of hands', to the Chancellorship.
And in a move that surprised and dismayed domestic and foreign political figures alike, May promoted the Brexiteer-in-chief Boris Johnson to Foreign Secretary. The former mayor of London had previously stood down from the Tory leadership competition after his campaign manager, Michael Gove, unexpectedly ran as well.
Theresa May's Cabinet: Who's in – and who's out?

Show all 27
The new role comes with significant caveats, chiefly that Britain's departure from the EU will be handled by a separate minister, as will Britain's international trade policy.
A Prime Minister usually fills these four roles with their most talented, experienced and closest associates. It is often the case that the latter three figures build on their experience in these ministries to later become Prime Minister. Gordon Brown, Tony Blair's Chancellor, took over from 2007 and Osborne, the former Conservative Chancellor, was widely considered the frontrunner to succeed Cameron before the EU referendum.
At his last Prime Minister's Questions, David Cameron retorted that on women Prime Ministers, the Conservatives were up "two-nil" to Labour. Theresa May's reshuffle has meant that women now represent two of the four most important politicians in Britain.
And voters appear to approve. An Ipsos Mori poll for the Evening Standard shows that 55 per cent of voters and 81 per cent of Conservatives approve of her premiership - so far.
Join our new commenting forum
Join thought-provoking conversations, follow other Independent readers and see their replies