Theresa May suggests MPs will be denied a vote on the final Brexit deal
The Prime Minister tells MPs her focus is on 'delivering on the vote of the British people – which is that we will be leaving the European Union'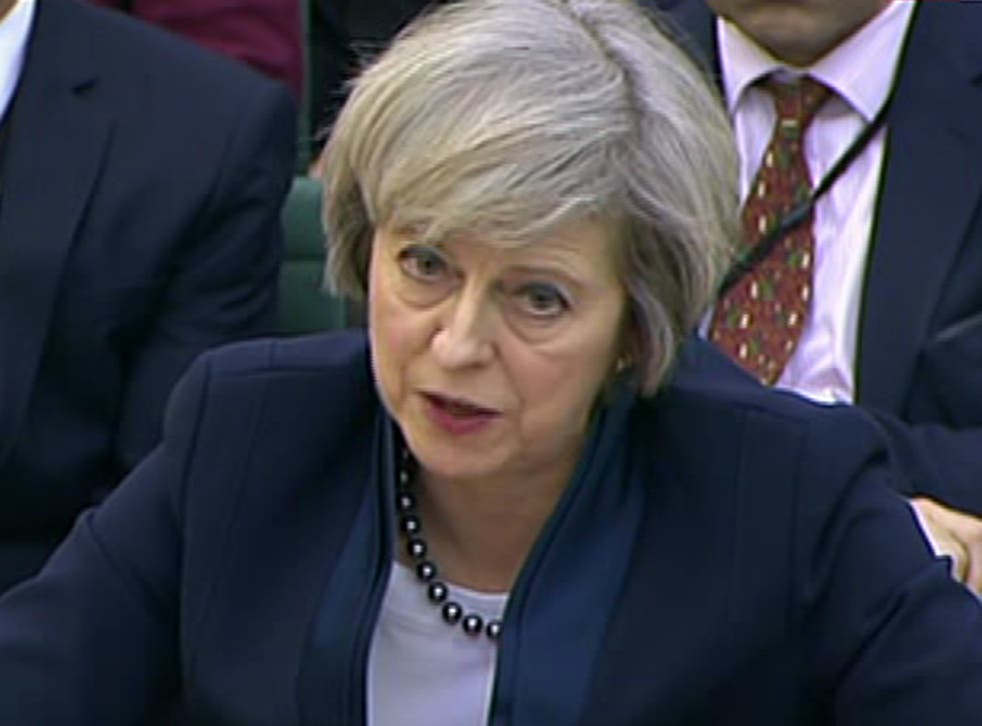 Theresa May has suggested MPs will be denied on the final Brexit deal – backtracking on an apparent pledge two months ago.
Quizzed by a Commons committee, the Prime Minister refused – three times – to guarantee that Parliament will have its say on the outcome of the negotiations.
Instead, she said MPs would be able to influence Britain's new relationship with the EU with the passing of the so-called 'Great Repeal Bill', by 2019.
Ms May suggested the "timetable" for the two-year exit process – starting with the triggering of Article 50 next year – would not allow a vote on the final deal.
And she said her priority was "actually delivering on the vote of the British people – which is that we will be leaving the European Union".
The comments came as a surprise because, in October, Downing Street said it was "very likely" that MPs and peers will be given a vote on the final deal.
And, just last week, Brexit Secretary David Davis said it was "inconceivable" that no vote would be allowed.
Some have also argued that the Government is legally bound to grant a vote, under the 2010 Constitutional Reform and Governance Act.
However, such a vote would not allow the referendum result to be overturned. If the deal was rejected, it would probably mean the UK leaving the EU with no agreement at all.
Join our new commenting forum
Join thought-provoking conversations, follow other Independent readers and see their replies