Theresa May urged to ban peers from wearing ceremonial robes
Ms May is being urged to launch a 'constitutional convention' to review the role that Lords play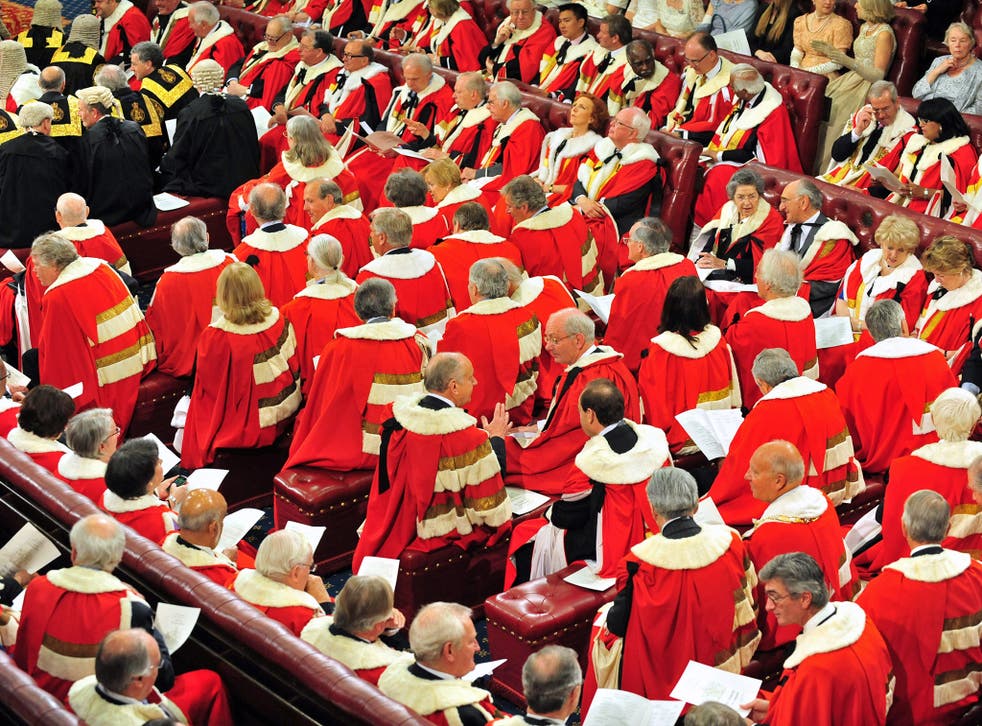 Theresa May is being urged by Labour to modernise the House of Lords by cutting the number of peers and ditching their ceremonial robes.
The Prime Minister is said by allies to be open to some reform of the second chamber after it ballooned to more than 800 peers when David Cameron nominated another 16 in his controversial resignation honours list.
The issue is on Ms May's agenda because of a piece of unfinished business she inherited from the Cameron Government was a plan to limit the powers of the Upper House to block legislation. Allies say she will be very cautious about future Lords appointments following the row over the Cameron list.
Labour's move has increased the pressure on Ms May to act. Baroness Smith of Basildon, the Opposition Leader in the Lords, called for a "significant reduction" in the number of peers, to be achieved by kicking out those with low attendance records. She said that becoming a life peer should be seen as "a job of work" rather than an honour. The "ceremonial wearing of robes" would be ended and the number of hereditary peers – currently 90 – would be gradually be reduced by not replacing them when they die.
Lady Smith urged the Prime Minister to set up a "constitutional convention" to review the role of the Lords, to ensure effective scrutiny of the Government while respecting the primacy of the Commons.
Describing Lords reform as a "big opportunity" for Ms May, Lady Smith said any changes should "be thoughtful and not just a quickfire reaction to a resignation honours list that embarrasses all at Westminster while shaming the former prime minister in the wake of his political demise." She said Mr Cameron's resignation list "make a mockery of the whole system," adding: "To enjoy wider public support, however, the system must not just be fair but also be seen to be fair."
The May Government will decide whether to clip the power of the Lords to block secondary legislation after peers blocked proposed cuts to tax credits last year. A review by Lord Strathclyde, the former Tory leader of the Lords, recommended that the Commons be given the final say over such laws. Peers could ask MPs to think again when they disagreed but MPs would ultimately make the decision.
Join our new commenting forum
Join thought-provoking conversations, follow other Independent readers and see their replies