Tim Farron's gay sex beliefs mocked by annual Liberal Democrat conference singalong
'For every interview, no matter when or where or whom, has gay sex in common too. It's a sin'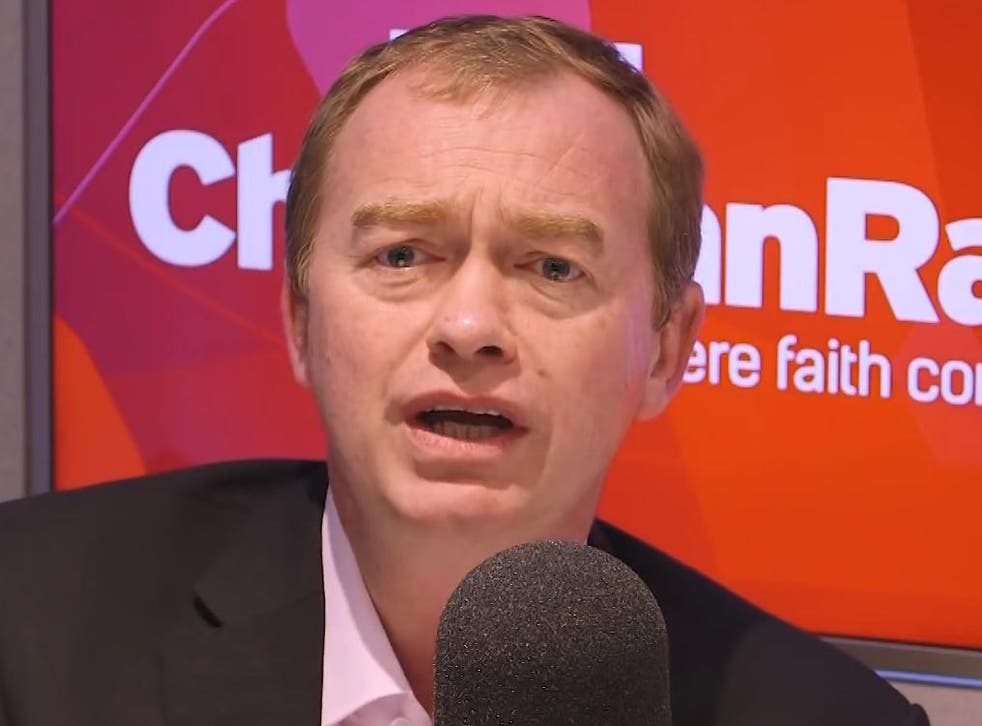 Tim Farron has been mocked at the Liberal Democrats' annual singalong as delegates targeted his views on gay sex.
Taking aim at the former party leader – in their booklet of largely self-deprecating lyrics – the party faithful gathered in a room on the final evening of conference for their "Glee Club".
During the general election campaign last year, Mr Farron faced repeated questions over his attitude towards homosexuality, which overshadowed attempts to focus the party's campaign on Brexit.
He eventually claimed that he did not believe gay sex was a sin, but several months later he said he regretted his remarks.
The debacle, however, is now the focus of one new song in the 2018 edition of the Liberal Democrats' Glee Club song book, which starts with the lyrics: "When I go back upon Newsnight, you know it's going to cause you pain. I'm speaking on gay sex again."
It goes on: "For every interview, no matter when or where or whom, has gay sex in common too.
"It's a sin.
"A Christian can't become PM, except for, you know, all of them, please feel sorry for poor Tim.
"So when I flounced off in a huff, but won't shut up about this stuff, at least I'm not a puff. That's a sin.
"Every speech I've ever done, spring and autumn conference too, bet you wish I'd just shut up, it's a sin."
Another song takes aim at the leader of the Democratic Unionist Party, Arlene Foster, who is currently responsible for propping up Theresa May's fragile government through a supply and confidence arrangement.
UK news in pictures

Show all 50
The song reads: "Arlene, Arlene, Arlene, Arlene, I'm begging of you please don't stop my plan... Arlene, Arlene, Arlene, Arlene, please don't stop it just because you can."
"I had to have this talk with you, my happiness depends on you, and whatever you decide to do, Arlene, on election night just made me sob, and you could easily take my job, but you don't know what it means to me Arlene."
Join our new commenting forum
Join thought-provoking conversations, follow other Independent readers and see their replies