Tony and Cherie Blair have property empire of at least 10 houses and 27 flats worth an estimated £27m
News comes as young families are being increasingly priced out of renting in two-thirds of UK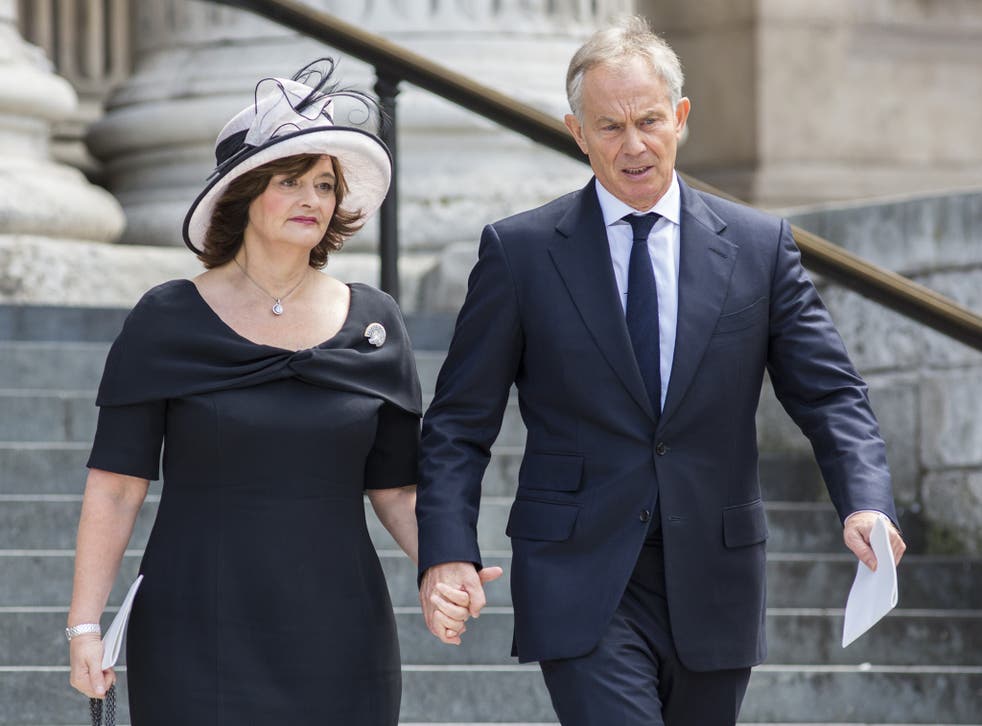 Former Prime Minister Tony Blair has a property empire worth an estimated £27m, with he, his wife and his children owning at least 10 houses and 27 flats between them.
Starting with a house in his former Sedgefield constituency - which was bought for £30,000 in 1983 and sold for £275,000 in 2009 - the family has built a property portfolio worth £27m including several properties in central London.
Mr Blair has also helped his three eldest children get on the property ladder as each of them have their own home in central London just a few miles from the Georgian townhouse in Connaught Square which the Blairs bought when they left Downing Street, the Guardian reports.
The property - along with the house behind it - is now worth double what Mr Blair paid for it in 2004 at £8.5m.
As well as London, the Blairs have financial stakes in properties in Buckinghamshire, Manchester and Stockport.
Cherie Blair and the couple's eldest son Euan both own a 50 per cent stake in Oldbury Residential - where Euan is a director - which owns a portfolio of buy-to-let flats in the North West.
The company's filings show it bought 27 flats with mortgages worth just under £2.2m in total.
The world's least affordable cities for housing

Show all 10
It comes as many young people who grew up during the Blair years - when homeownership was just under 70 per cent - are struggling to get onto the house ladder as prices rise dramatically, with wages stagnating.
Research by the Guardian and campaign group Generation Rent has found having a child will living in rental accommodation has become unaffordable for young families in two-thirds of the UK.
In Birmingham, Edinburgh, Bristol and all of south-east England young couples are paying more than 30 per cent of the income towards housing costs.
Join our new commenting forum
Join thought-provoking conversations, follow other Independent readers and see their replies