Tony Blair attacks Jeremy Corbyn for turning Labour party into a 'tragedy'
Former Prime Minister accuses Corbyn leadership of creating a 'fringe protest movement'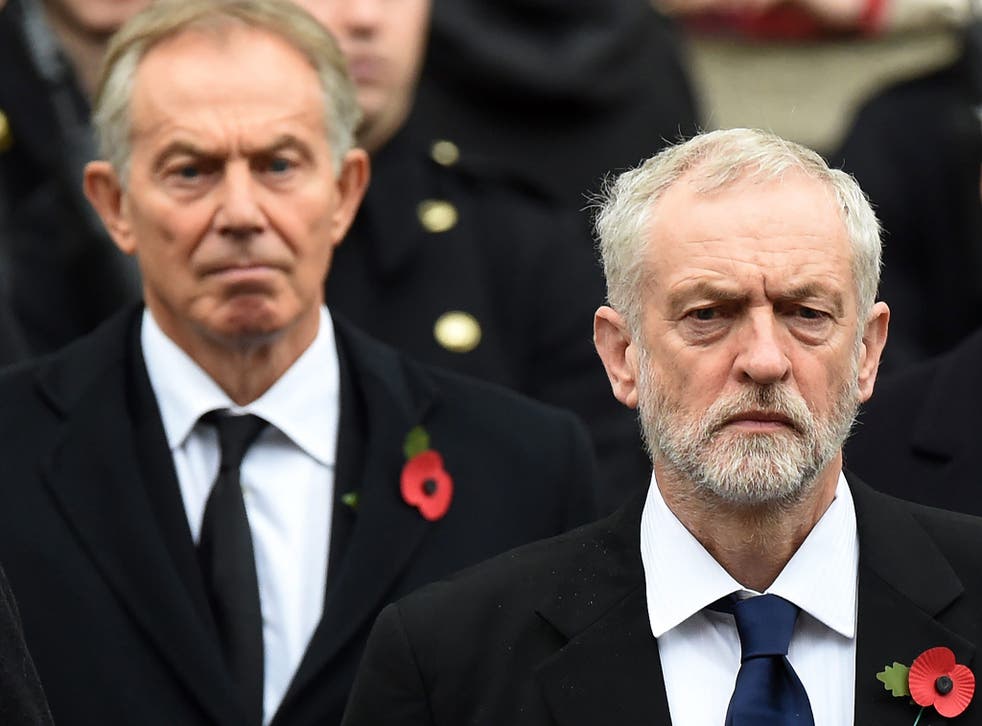 The state of the Labour party under Jeremy Corbyn is a "tragedy," Tony Blair has said in a scathing attack on Jeremy Corbyn's leadership.
The former Prime Minister accused the current Labour leader of turning the party into a "fringe protest movement" and branded Mr Corbyn and his allies as out of touch with the real world.
In a staunch defence of 'Blairism' for the Spectator magazine's Christmas edition, Mr Blair said the current leadership had abandoned any hope of getting elected, describing a division in the party between those who want to be in Government and those who are "boasting" of their values.
Mr Blair did not mention Mr Corbyn by name once in his 1,700 article but attacked his ideology throughout, saying the Labour party had always "owed more to Methodism than to Marx".
"All wings of the Labour Party which support the notion of the Labour Party as a Party aspiring to govern, rather than as a fringe protest movement agree on the tragedy of the Labour Party's current position," he wrote.
"But even within that governing tendency, there is disagreement about the last Labour Government, what it stood for and what it should be proud of."
Warning of the dangers of Mr Corbyn's line of thinking and in defence of his premiership, Mr Blair said: "Right now we're in danger of not asking the right questions never mind failing to get the right answers.
"All of it is about applying values with an open mind; not boasting of our values as a way of avoiding the hard thinking the changing world insists upon.
"Many – especially in today's Labour Party – felt we lost our way in Government. I feel we found it. But I accept in the process we failed to convince enough people that the true progressives are always the modernisers, not because they discard principle but because they have the courage to adhere to it when confronted with reality."
Join our new commenting forum
Join thought-provoking conversations, follow other Independent readers and see their replies