Tony Blair denies ministers were told to burn documents questioning the legality of the Iraq War
The report was submitted by the then attourney general Lord Goldsmith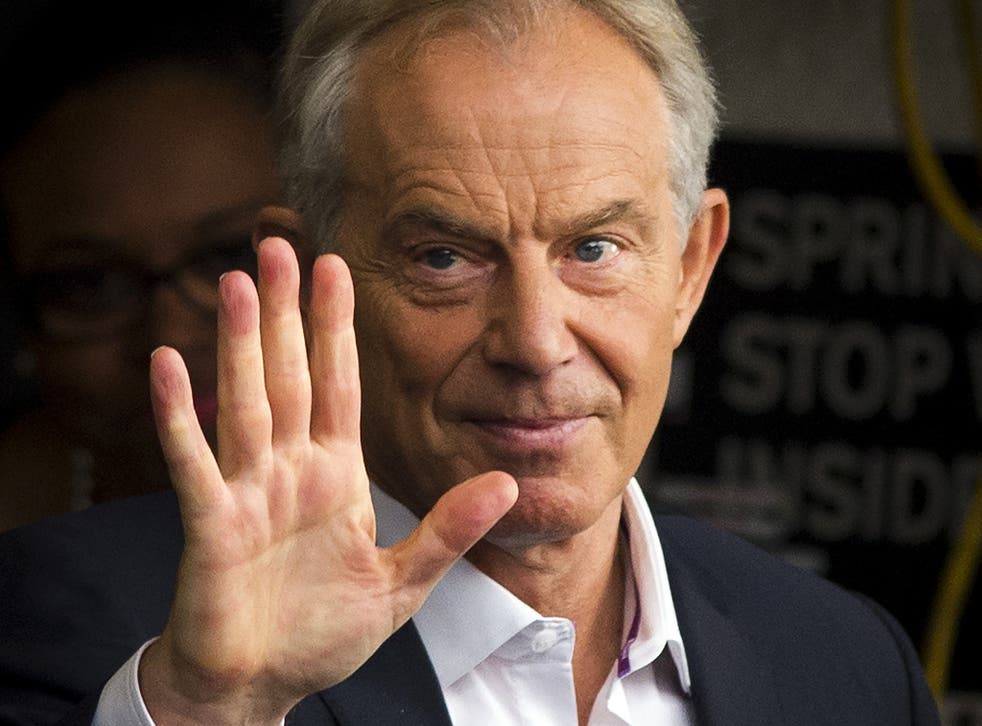 Tony Blair has denied reported allegations that ministers were told to "burn" legal advice given to the Government in the run-up to the 2003 Iraq War.
The Mail on Sunday newspaper quotes an unnamed senior Downing Street figure who claimed that a report questioning the legality of the Iraq War was ordered to be destroyed.
The alleged report, apparently drawn up by then attorney general Lord Gordsmith, gave a legal opinion that the Iraq War was open to legal challenge under international law because it lacked the backing of the United Nations.
"There was pandemonium," the newspaper's anonymous source is quoted as saying. "The date when war was expected to start was already in the diary, and here was Goldsmith saying it could be challenged under international law. They said 'burn it, destroy it' and got to work on the [attorney general]."
A spokesperson for Mr Blair however said the claims were "nonsense as far as Tony Blair knows".
"No one ever said that in his presence and in any event it would be quite absurd to think that anyone could destroy any such document," the spokesperson said.
"Mr Blair and Lord Goldsmith dealt with all the circumstances surrounding the advice at the [Iraq] Inquiry at length and with all the documents. The fact is the advice given was that the action was legal and it was given for perfectly good reasons."
In a documentary broadcast last week Mr Blair apologised for errors made by intelligence agencies in the run-up to the Iraq War and admitted that the situation in Iraq was partly a result of the 2003 invasion.
Labour MP Mike Gapes last week hit out at Mr Blair's critics, who he accused of being "hysterical" and having already made up their minds about the invasion.
The public pretext for war, that then dictator Saddam Hussein had "weapons of mass destruction", is now widely believed to have been false.
Large parts of the country are currently occupied by the Isis militant group. Tens to hundreds of thousands of people were killed in the invasion and its aftermath.
On Thursday Sir John Chilcott announced that the two million word report would be ready in June of July 2016. The inquiry began in November 2009 and is exacted to cost taxpayers £10m.
Join our new commenting forum
Join thought-provoking conversations, follow other Independent readers and see their replies