Tories ask law firm to conduct independent inquiry into bullying
The decision is a move which they hope will allay suspicions of a cover-up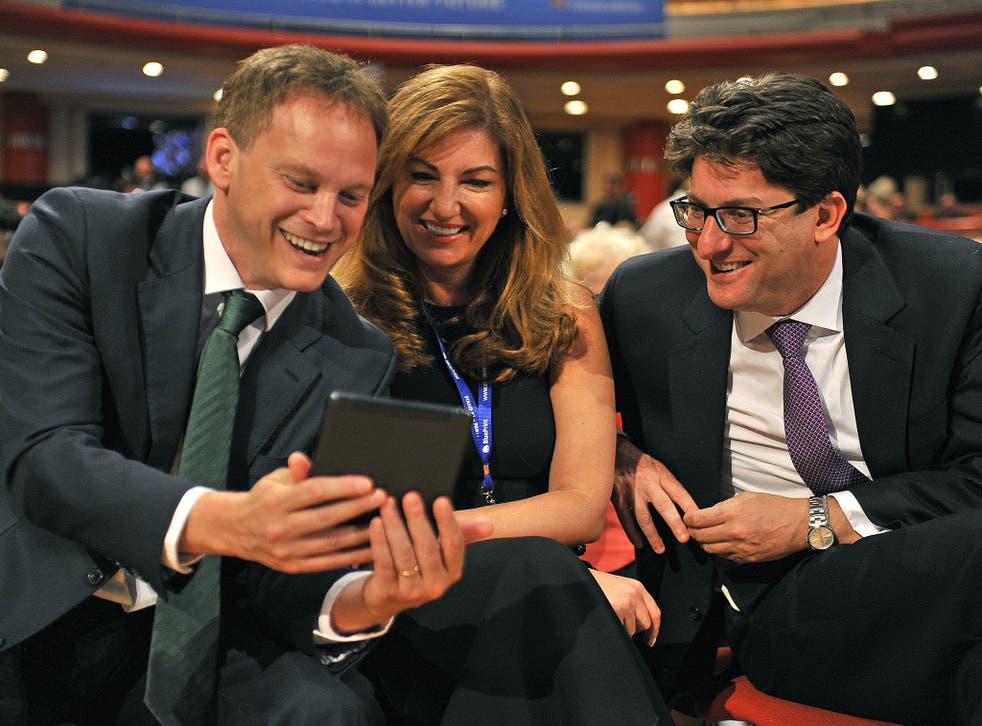 Conservative Party staff have been removed from the investigation into the bullying, blackmail and other allegations of bad behaviour engulfing the party's central organisation.
In a move which they hope will allay suspicions of a cover-up, the Conservative Party Board have decided to hand the entire investigation over to the city law firm, Clifford Chance. The firm had previously been instructed to carry out the investigation in concert with party officials.
It was also agreed that the party chairman, Lord Feldman and deputy chairman, Robert Halfon, will now stay away from the board meeting when the lawyers present their findings.
There have been calls for Lord Feldman, who is one of David Cameron's closest friends, to resign over his alleged failure to deal with the culture of bullying apparently been rife in parts of the Conservative Party. He has been at the head of the party machine since May 2010.
In September, a 21-year-old Tory activist, Elliott Johnson, was found dead on a railway line. The coroner revealed that he had left a note complaining of being bullied, which named a prominent party activist, Mark Clarke, who has since been expelled from the party for life. Mr Johnson had sent a complaint to Conservative head office a month before his death. Mr Clarke has denied allegations of bullying.
Grant Shapps, who was Conservative co-chairman from 2010 until May this year, resigned from the government at the weekend, having accepted responsibility for allowing Mr Clarke to have a role at head office in the run-up to the election, despite persistent rumours about his behaviour.
Mr Johnson's father, Ray, has said that Lord Feldman's position is "untenable" – a view echoed by the former Tory MP Paul Goodman, who edits the ConservativeHome website. He told the BBC that it was "simply not persuasive that the buck stops with Shapps, because the decision to appoint Mr Clarke was signed off by the party's senior management team, which included Lord Feldman as the senior chairman."
Robert Halfon, who is minister without portfolio in addition to his party role, will stay away from the inquiry, because it is alleged that Clarke, who insiders say was "desperate" to become a Tory MP, planned to use blackmail to get himself back on to the candidates' list.He had been dropped from this after reports about his behaviour when he stood as a candidate in the 2010 election.
Mr Halfon has admitted that he was having an affair with the woman who chaired the party's youth wing, Conservative Future, whose executive was suspended as the scandal spread. Both Mr Halfon and Lord Feldman are expected to be among more than 40 Conservatives called as witnesses during the investigation.
A statement issued by the Conservatives said: "The board wishes to ensure that its investigation into events surrounding Elliott's death and the alleged activities of Mark Clarke and others is, and is seen to be, timely, objective, and comprehensive and independent from the chairman, CCHQ staff and Party volunteers."
One of the country's leading human rights lawyers, Lord Pannick QC, a non-party peer, will review the investigation and certify whether it has been conducted properly.
Key allegations: The case against Feldman
Lord Feldman says that he was "wholly unaware" of the allegations of bullying until August, when he immediately set up an internal inquiry. But others are asking how he could have been Tory chairman since 2010, and known nothing, when Grants Shapps, who was his junior for two years but left in May, has admitted responsibility.
Ben Howlett MP, who was active in Conservative Future, told BBC's Newsnight that "Lord Feldman has been well aware of this for a very long time". And The Times has alleged that Grant Shapps's adviser Paul Abbott, sent Lord Feldman and Mr Shapps a memo last year complaining about Mr Clarke's behaviour.