Tories attack Osborne over 'inept' Budget
Chancellor's handling of freeze on pension allowances sparks fury on back benches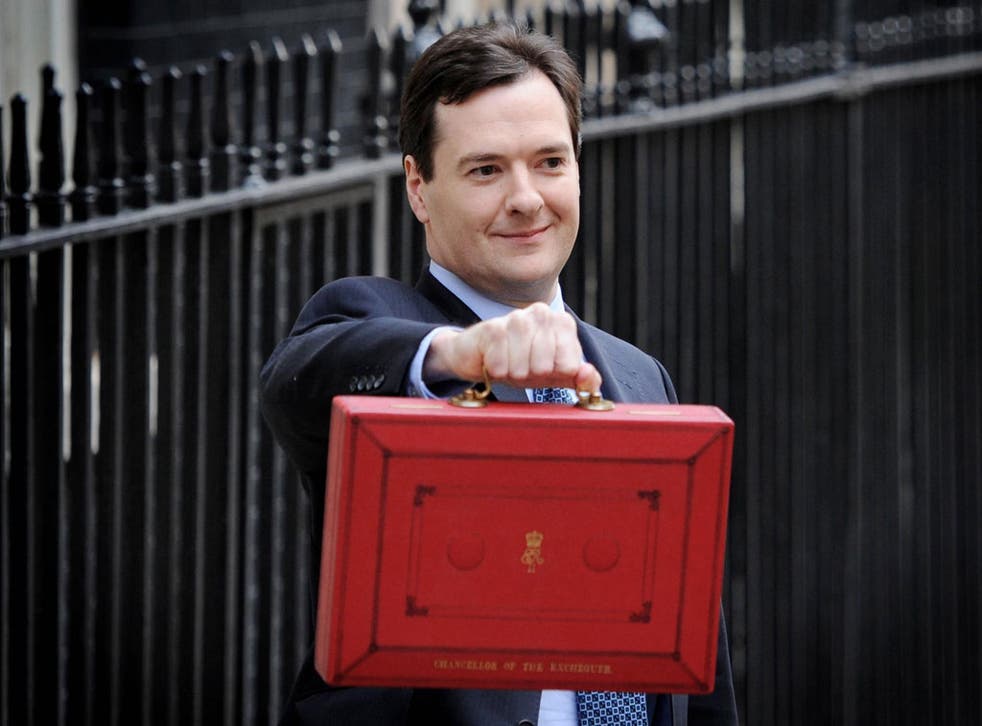 Senior Conservative MPs yesterday expressed anger over George Osborne's Budget raid on pensioners suggesting the Chancellor had been politically inept in his handling of the issue.
Some backbench MPs, normally supportive of Mr Osborne, questioned his strategy of trying to portray the freeze in pension allowances "simplifying the tax system".
They said while they were broadly supportive of the substance of the policy – which has been independently backed by the Institute for Fiscal Studies – its presentation had been botched, resulting in two days of bad headlines for the Government.
One suggested the episode had damaged Mr Osborne's reputation as the Tories' pre-eminent political strategist. Another said Tory MPs were now questioning his assumed position as the most likely successor to David Cameron.
But others were more supportive of the Chancellor and said he had handled the Budget presentation as well as could be expected given the difficult economic circumstances. They blamed their Liberal Democrat "colleagues" for only supporting the Budget's politically popular aspects.
But The Independent understands that Mr Osborne was warned by aides that his phrasing of the Budget announcement on pensions was likely to lead to accusations that he was trying to slip the news on pensions out. However, he resisted attempts to re-write the section – and made no attempt in his speech to justify the need to spread the tax burden.
Yesterday following two days of negative headlines, one senior Conservative MP said while he backed the principle of the move he was deeply concerned at the way it had been handled.
"I don't think that the reality is as bad as the headlines suggest," he said. "But given the person in charge of the Budget is supposed to be a political genius and first and foremost we are about the business of politics, that is a problem.
"We made the mistake of allowing a relative small change to generate some really bad headlines. In politics there is always a watershed moment when the trajectory changes. Backbench perceptions of George have altered significantly in the past couple of days.
Bill Cash, one of the few Tory MPs to openly question the policy, said he "remained concerned" about the surprise measure. Having examined it in more detail he was more reassured than he had been but it was too soon to assess how it would go down with voters.
The Conservative MP Brian Binley said: "Were they trying to get away with it? "If so, it failed. Did they overlook it? If so they will pay for it."
Rich pensioners should have their winter fuel payments taxed to spare the worst-off from the "granny tax," a Lib Dem peer said yesterday. Lord Oakeshott, the party's former pensions spokesman, said it was a scandal that 500,000 taxpayers on the 40p rate enjoy such "tax-free bungs".
Ministers have told him that taxing winter fuel payments would raise £230m a year – £1.2bn over a five-year Parliament.
Join our new commenting forum
Join thought-provoking conversations, follow other Independent readers and see their replies