Tories block plan to look at the impact of their disability benefit cuts
The Government says the cuts to Employment and Support Allowance (ESA) will help disabled people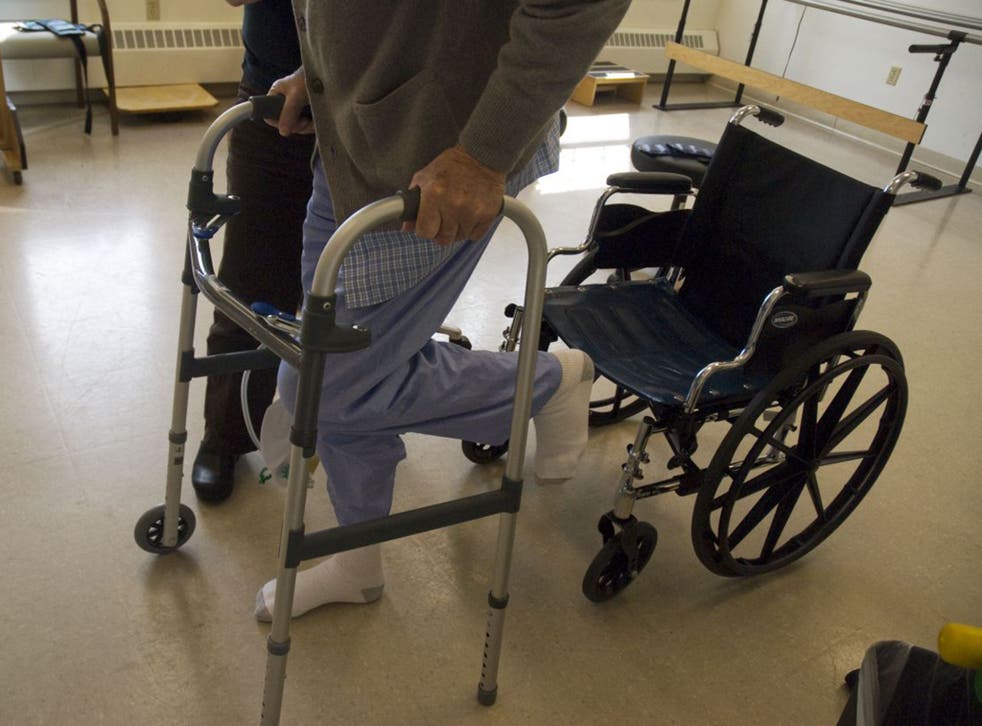 Conservative MPs have blocked a plan to examine the effect of their cuts to disability benefits.
The House of Lords had previously blocked a Government plan to cut Employment and Support Allowance – and said ministers should first conduct an impact assessment into what the cuts' effects would be.
But on Wednesday Tory MPs overruled the peers, voting to push ahead with the cuts without looking at what their effect might be.
The cuts package, which takes £30 a week away from new disabled ESA claimants who may be capable of work in future, has now been sent back to the House of Lords for a third time.
Research by the Disability Benefits Consortium suggests the benefit's low level is already failing to meet disabled people's needs.
A survey of 500 people in the affected group found that 28 per cent of people had been unable to afford to eat while in receipt of the the benefit.
38 per cent of respondents said they had been unable to heat their homes and 52 per cent struggled to stay healthy.
Elliot Dunster, group head of policy, research and public affairs at disability charity Scope, said the proposal would make life harder for disabled people.
"MPs have again failed to recognise the harmful impact that reducing Employment and Support Allowance will have on disabled people," he said.
"We're deeply disappointed that the Government is pushing ahead with its plans despite widespread opposition and the Lords twice raising concerns by voting to amend this flawed measure.
"Half a million disabled people will be affected by this proposal – losing around £30 a week, at a time when they are already struggling to make ends meet.
"Reducing disabled people's incomes won't incentivise them to find a job. It will just make life harder.
Rob Holland, parliamentary manager at the learning disability charity Mencap said there was "mounting evidence" the Government's approach was wrong.
"The Government are intent, based on little evidence, that taking away £1,500 a year from disabled people will incentivise them to find work," he said.
7 ways the Tories have 'helped' disabled people

Show all 7
"The mounting evidence suggests the opposite, that cutting Employment and Support Allowance will push disabled people further from work and closer to poverty."
Research by a coalition of 60 national charities suggested last year that the cuts to the so-called ESA Work Related Activity Group (WRAG) would actually make it harder for disabled people to find a job.
69 per cent of WRAG claimants surveyed believed their health would suffer were they affected by the cut – and 45 per cent said getting work would become more difficult.
But ministers last night disregarded the charities' advice.
"The change is urgently needed to ensure that the right incentives—and, importantly, support—are available to help more people with disabilities and health conditions to move closer to, and into, employment," said Priti Patel, a minister at the Department for Work and Pensions.
The Lords' proposal was rejected by MPs by 309-274 votes – with most Tory MPs voting against.The Government has now invoked financial privilege on the cuts – meaning it will be harder for the House of Lords to block them a third time.
The Government says the ESA cut will save £1.4bn over the next four financial years.
A Department of Work and Pensions spokesman said: "We are absolutely committed to supporting disabled people and that's why we continue to spend around £50bn a year on disabled people and their services.
"Our reforms will ensure the right support and incentives are in place to help disabled people move closer to the labour market and, when they are ready, back into work.
"Those who are already claiming ESA will see no change in the level of benefit they receive. In addition, payments for people in the support group, who have the most severe work-limiting health conditions and disabilities, will be maintained at the current level."
Join our new commenting forum
Join thought-provoking conversations, follow other Independent readers and see their replies