Tories sniff defeat as bullish Lib Dems pour into Eastleigh
Tensions run high in seat vacated by Chris Huhne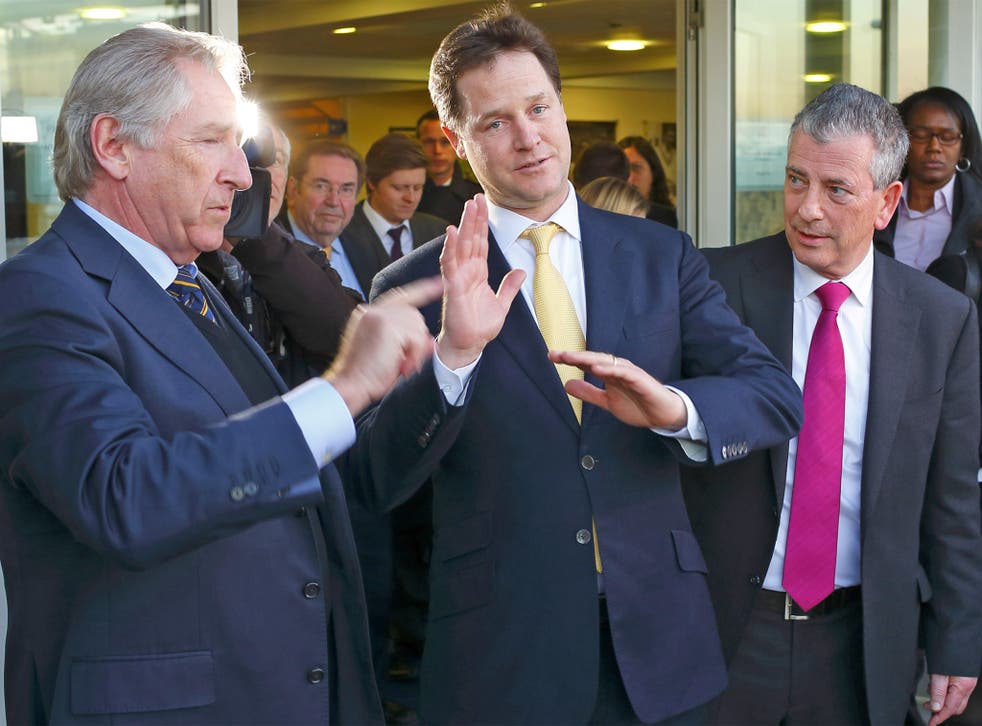 Record numbers of Liberal Democrats have been drafted in to the pivotal Eastleigh by-election contest amid growing Conservative jitters that they may fail to capture the seat from their Coalition partners.
With eight days until polling, the parties are mounting an unprecedented effort to win over undecided voters in the Hampshire constituency, visited by Deputy Prime Minister, Nick Clegg. Both sides acknowledge that David Cameron or Nick Clegg will face fresh pressure from their parties if they lose the contest triggered by Chris Huhne's admission that he lied about a speeding offence 10 years ago.
He held the seat – exactly the type of constituency the Conservatives need if they are to win the next general election – with a majority of 3,864 in 2010. Since the by-election was called, the Liberal Democrats have made 50,000 calls to voters, including 1,000 in a single 90-minute session.
More than 500 activists flooded Eastleigh over the weekend, bolstered by a further 250 on Monday and 200 today. A party source described it as the "biggest push in recent memory at this stage of a by-election". They have been matched by the Conservatives who have called on 1,000 members in the last four days to rally support. However, senior Tories are playing down their chances of victory. They have been hampered by a weak organisation in the constituency, where every council seat is held by the Liberal Democrats. One admitted: "There hasn't been much canvassing ahead of the by-election and there isn't a huge database locally."
The party's problems have been exacerbated by the crash of its central computer system containing supporters' contact numbers. Their pessimism is echoed by bookmakers, with Ladbrokes shortening their odds on the Liberal Democrats to win to 4/9, with the Conservatives on 9/4.
Animosity is creeping into the campaign as tensions run high. The Tories have mounted a highly personal attack on the Liberal Democrat candidate, Mike Thornton, a local councillor, accusing him of "facing both ways" over whether to support new houses in the constituency. The Liberal Democrats have retaliated by accusing the Conservative chairman, Grant Shapps, of "incredible hypocrisy".
One Tory campaigner acknowledged the contest was undermining the Coalition, but said it was inevitable given how high the stakes were. He said: "Downing Street would have preferred it to be non-aggressive. But that is beginning to go out of the window."
Join our new commenting forum
Join thought-provoking conversations, follow other Independent readers and see their replies