Tories under fire over divisive outsider who will police the police
Powerful Commons committee says it was kept in dark over choice of former rail regulator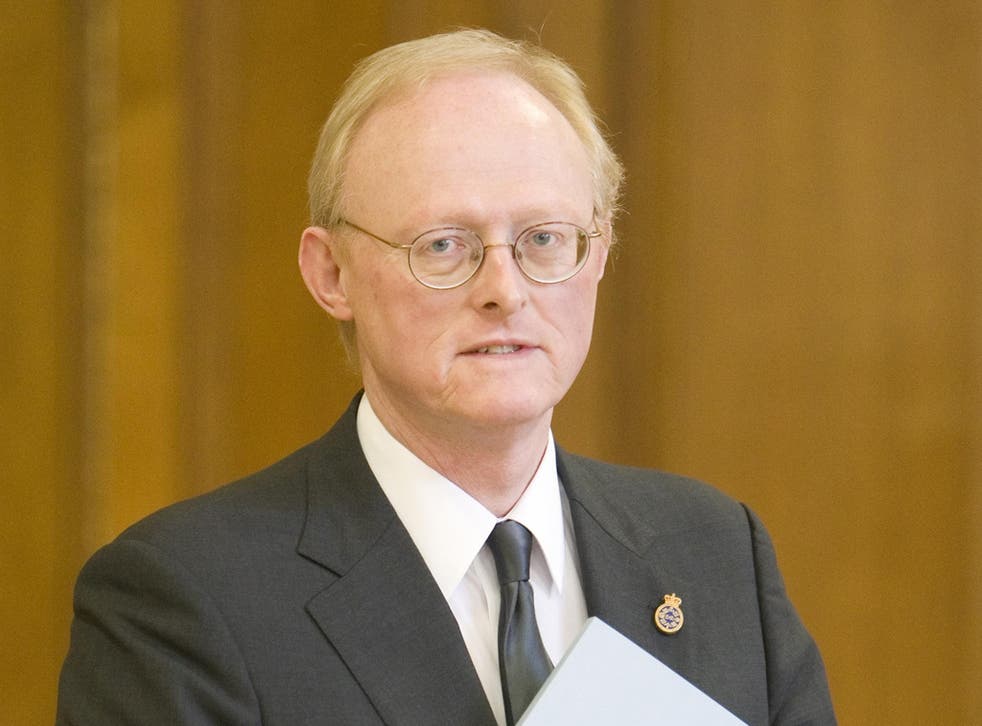 Anger among grassroots police officers developed into a full-blown political row last night, with Labour attacking the Home Secretary Theresa May over her provocative choice of an arch-reformer as the new Chief Inspector of Constabulary.
The appointment of Tom Winsor suffered a setback following protests by a powerful committee of MPs, who accused Ms May of keeping it in the dark over her decision to appoint the former rail regulator.
Mr Winsor's selection as preferred candidate prompted widespread criticism from rank-and-file police officers, since he was the man who led a review of pay and conditions that recommended radical changes. His conclusions prompted a mass demonstration by more than 30,000 police officers last month.
Mr Winsor, 54, will be the first civilian head of the police regulator in its more than 150-year history. It has traditionally drawn on former police chiefs for the £200,000-a-year post. The expected appointment was seen as a powerful expression of government support for Mr Winsor's proposed reforms, which include raising the retirement age, ending the ban on compulsory redundancies and allowing for higher-level entry for talented recruits from other professions.
"This is about sending a big signal that [the] Government backs his report and expects to see those changes with this man to see it through," said Dr Tim Brain, the former Chief Constable of Gloucestershire.
If approved, Mr Winsor will oversee the practices and tactics of a service facing 20 per cent budget cuts and plummeting morale. The Policing minister Nick Herbert offered a staunch defence of Mr Winsor, saying that ministers wanted a leader who was independent of both police and government. He highlighted his time as rail regulator from 1999 to 2004, when he clashed with both the leaders of Railtrack and Stephen Byers, the former Transport Secretary. But one Labour frontbencher compared Mr Winsor to Lord Beeching, who presided over massive cuts to Britain's rail network in the 1960s.
Lord Bassam of Brighton, the Opposition's Chief Whip in the Lords, tweeted: "Tom Winsor likely to become more of a Beeching figure in the police service than someone with concern to develop service."
The powerful Commons Home Affairs Select Committee had been due to question the preferred candidate on Tuesday, but postponed the session after only being told of Ms May's choice on Thursday night. In a strongly-worded letter to the Home Secretary, the committee's chairman, Keith Vaz, said he had learnt the news from a journalist. He wrote: "I find this most worrying. On an issue of this importance, Parliament ought to be the first to know."
Colleagues of Mr Winsor praised his analytical skills and hard work and said he would be robust enough to deal with criticisms from the rank-and-file police. "When you are taking on a group who have very strong opinions and a defensive strategy they will play it any way they can," said Professor Richard Disney, a professor of labour economics who worked with Mr Winsor on his review of policing. "If you take on one of these high-profile public positions, that's what happens."
Join our new commenting forum
Join thought-provoking conversations, follow other Independent readers and see their replies