Tories urged not to repel voters by 'talking tough' after the riots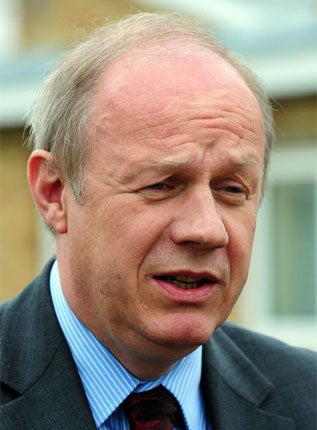 A senior Tory minister will urge his party today not to retreat to its "comfort zone" after last month's riots by "talking tough and acting hard", arguing it would be a disastrous mistake that would alienate millions of voters.
Damian Green, who is seen to be on the centre-left of the party, will warn: "Conservatives should not sub-contract moderate and progressive politics to our Lib Dem partners."
He will speak out after growing demands from Tory right-wingers for David Cameron to differentiate the party more clearly from the Liberal Democrats. They are pressing for a more sceptical approach to the European Union, for cuts in the top rate of income tax and planned increases in international aid to be put on hold.
They also accuse Mr Cameron of bowing to Liberal Democrat pressure to water down his plans on heath service reform and police commissioners.
Mr Green's warning will counter a drift to the populist right at the launch of a North of England branch of the Tory Reform Group (TRG), which sees itself as championing traditional "one nation" Conservatism.
Reflecting the growing tensions within the party, Mr Green, the immigration minister, will signal his fears that the right will seize on last month's rioting to demand more authoritarian policies on law and order.
He will say: "Following the riots there is a seductive chorus saying let's go back to our comfort zone, simply talking tough and acting hard because that's what the British people now want. This on its own would just be a short-term response and would fail the Party in the long term.
"It's perfectly normal to loathe rioting and looting and want to see robust punishments for those caught, but also to want to get to the root cause of the problem to stop it recurring.
"I feel even more strongly that you can want criminals to be caught and punished, and still want to help poor people out of deprivation."
He will say: "If the only voice we have is a stern, unbending one, we will certainly appeal very strongly to a section of the people. But we need [to appeal to] more if we are to change public attitudes in a way that makes disorder less likely in the future."
Mr Green will also rebuff calls for the Prime Minister to rethink his determination to protect the international aid budget. The challenge came in a recent leaked letter to Mr Cameron from the Defence Secretary, Liam Fox.
He will argue: "It is both morally and politically right to want to keep our aid budget generous and well-targeted."
The TRG, whose president is the Justice Secretary, Kenneth Clarke, has struggled for influence since the Thatcher era, but supporters say the establishment of the new branch is evidence of reviving fortunes.
Mr Green, speaking in Ilkley, West Yorkshire, will say: "For Conservatives, taking ourselves beyond our comfort zones is the key to long-term success in government.
"This applies not just ideologically but geographically. It is not just for electoral reasons we need to be more than a Party of the South East of England... it is because we want to serve the interests of the whole country."
Join our commenting forum
Join thought-provoking conversations, follow other Independent readers and see their replies