Tory MP challenged on cash received from associate of Ukrainian tycoon Dmitry Firtash
Robert Halfon faced questions in the Commons over £40,000 paid to his constituency office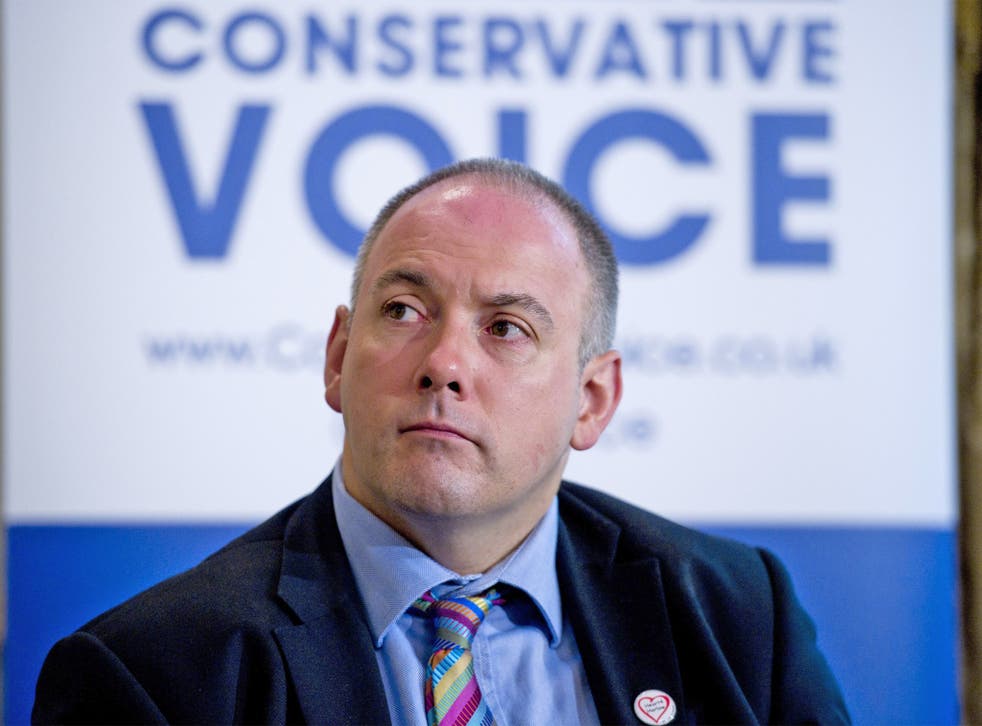 A high-profile Tory MP has been challenged in Parliament over money paid to his constituency office by a close associate of a Ukrainian magnate arrested last week amid allegations of bribery.
Questions were raised over alleged links between Robert Halfon, the Tory MP for Harlow, and Dmitry Firtash, who made his fortune importing Russian gas and who is being held in Vienna.
Today in the Commons, Mr Halfon was challenged over his ties to Mr Firtash's close associate Robert Shetler-Jones, a Briton who was CEO of the Ukrainian's business empire Group DF between 2007 and 2012, when he moved to his current position as deputy chairman of the group's supervisory council.
Mr Shetler-Jones has given £35,000 to Mr Halfon's constituency office in the "hyper-marginal" seat of Harlow through Scythian Ltd, a consultancy company advising on "corporate acquisitions in the former Soviet Union". Scythian has donated a further £27,500 to the Conservative Party. In a personal capacity, Mr Shetler-Jones has paid £65,000 to the Conservatives and a further £5,000 to the Harlow office. The Essex MP and Mr Shetler-Jones are both directors of a right-wing activist pressure group called Right Angle.
Mr Firtash has rejected allegations against him and described his arrest as "purely political", saying it would harm Ukraine's economy. In a statement, he said: "My detention will seriously threaten many Ukrainian jobs and destroy my business. But this unjust action by the United States cuts much deeper and, if their legal moves continue, further harm and anguish will be caused among my fellow Ukrainian citizens."
In Parliament, shadow culture minister Helen Goodman challenged Mr Halfon and the Conservatives over their connections to Mr Firtash. "In recent years the Tory party in various guises has received nearly £200,000 from associates of Mr Firtash and the Harlow Conservative Party has received £40,000 from Mr Shetler-Jones who has been the CEO of Mr Firtash's holding company Group DF. He has given in his own name and via a company called Scythian which he owns and of which he is a director," she said.
She noted that Mr Shetler-Jones has donated money to Conservative peer Dame Pauline Neville-Jones, former shadow security minister and former head of the Joint Intelligence Committee.
Mr Shetler-Jones has said his personal donations to the Conservatives and those of Scythian Ltd "were not made in consultation with Mr Firtash or at his request".
Mr Halfon said the payments from Mr Shetler-Jones and Scythian had been declared in the Register of Members' Interests. "These donations are from a British individual from a British company. As far as I am aware, Robert Shetler-Jones has a number of different business activities and investments," he said. "I have had no discussions, no involvement, and no activity with any individuals from the Ukraine or Russia directly or indirectly in relation to this issue."
He added that he had "never met or communicated with Mr Firtash" and that the Ukrainian had "absolutely no involvement in Right Angle". He said he understood that Scythian was "a British-based consultancy".
The Firtash Foundation, set up by the Ukrainian, published adverts in several newspapers, including the London Evening Standard, sister title of The Independent, for Days of Ukraine, a bilateral initiative run by Mr Firtash's wife.
Join our new commenting forum
Join thought-provoking conversations, follow other Independent readers and see their replies