Tory MPs 'resisted' attempt by David Cameron to make them sign code of conduct safeguarding staff against sexual harassment
It comes amid a growing number of sexual harassment allegations from parliamentary staff in the Palace of Westminster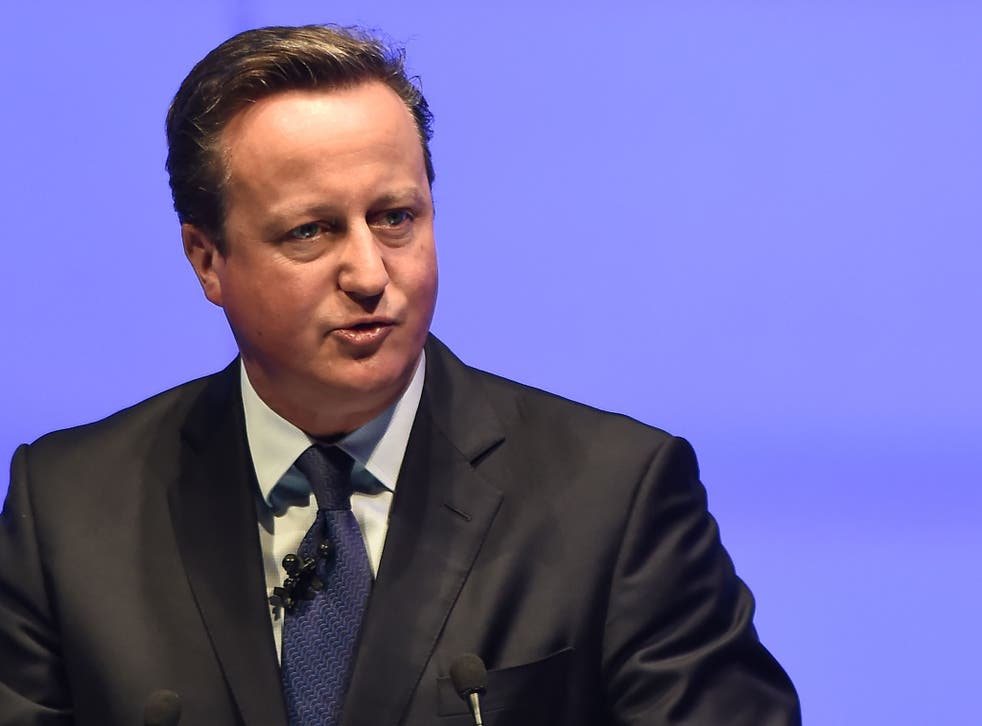 David Cameron was reportedly blocked by Conservative MPs in his attempt to get them to voluntarily sign up to a code of conduct which could have given parliamentary staff extra protection from sexual harassment.
The former Prime Minister had attempted to get all parties and Commons Speaker John Bercow to back a move to give researchers and staff a right to seek arbitration, but met resistance from senior backbenchers.
Mr Cameron then in 2014 attempted to get Tory MPs to sign up to the code of conduct voluntarily but faced resistance from the influential 1922 committee of backbenchers, according to the London Evening Standard.
Committee chairman Graham Brady confirmed it had opposed the attempts to get Tories signed up voluntarily, telling the newspaper: "The point made was that this should be an issue for all political parties, not just one. Our view was that matters of that sort should be for the whole House of Commons, not one side."
It comes as Theresa May – amid a growing number of sexual harassment allegations in the Palace of Westminster – attempts to establish a similar body. On Sunday she wrote to Mr Bercow, claiming the current procedures lacked "teeth" as contractually an MP does not have to follow them.
"I do not believe that this situation can be tolerated any longer. It is simply not fair on staff, many of whom are young and in their first job post-education," the Prime Minister said.
Speaking to Radio 4's World At One programme, Mr Brady added that it would be wrong for one political party to intervene in an MP's independent employment of a researcher or secretary.
"It may be that the House of Commons can do more and can provide better support for people than it does at the moment," he said. "What would not be right would be a political party to insert itself in the contract between a Member of Parliament and a member of staff who may not be a member of or a supporter of that political party."
On Monday, Downing Street refused to say if the Prime Minister has confidence in Mark Garnier after the junior minister admitted over the weekend that he asked his secretary to buy him sex toys from a shop in Soho.
The Conservative MP for Wyre Valley is also accused of calling Ms Edmondson, who no longer works for him, "sugar tits" in front of several witnesses.
Mr Garnier told the Mail on Sunday: "I'm not going to deny it, because I'm not going to be dishonest. I'm going to have to take it on the chin. I hung around outside and she went into this shop. That was it."
He said the "sugar tits" comment was a humorous reference to popular BBC comedy Gavin and Stacey. He added: "It absolutely does not constitute harassment."
There are also broader claims that parliamentary staff have compiled a list of up to 40 Conservative MPs accused of inappropriate sexual behaviour and misconduct.
Join our new commenting forum
Join thought-provoking conversations, follow other Independent readers and see their replies