Transport Secretary Justine Greening could resign from Government if David Cameron backs third Heathrow runway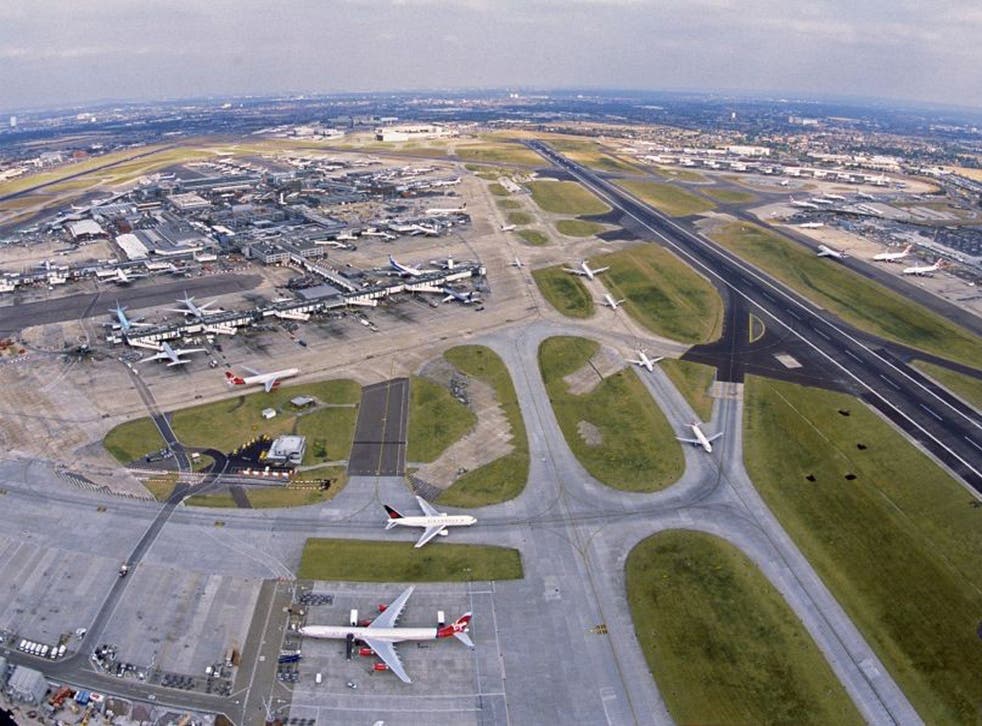 The Transport Secretary Justine Greening today gave the strongest indication yet that she is backing Boris Johnson's plan for a new hub airport near London to replace Heathrow.
In an interview Ms Greening admitted that she would find it "difficult" to remain as a minister if David Cameron reversed Tory policy and backed Heathrow expansion.
And she suggested that Government needed to reject a third runway at Heathrow and find a long-term radical solution to the lack of airport capacity in the South East of England.
"This third runway (at Heathrow) as it's called is actually just half a runway in length, which can't take big planes," she said.
"My sense is that simply won't be enough to address our country's needs. It's now time to look long term, think far more boldly, and get on with this question of capacity.
"What we do need to do is to start the process of saying well, if we're not going to have a third runway, how do we make sure we have got the hub capacity that our country needs going forward?"
Her comments came after the former Conservative minister Tim Yeo, who is now chairman of the Commons Energy and Climate Change Committee, goaded Mr Cameron to come out in favour of Heathrow expansion.
In an article he wrote: "The Prime Minister must ask himself whether he is man or mouse.
"Does he want to be another Harold Macmillan, presiding over a dignified slide towards insignificance?
"Or is there somewhere inside his heart - an organ that still remains impenetrable to most Britons - a trace of Thatcher, determined to reverse the direction of our ship?
"An immediate go-ahead for a third runway will symbolise the start of a new era, the moment the Cameron Government found its sense of mission. Let's go for it."
The Department of Transport is due to publish a consultation paper examining the options for airport expansion in the South East in the autumn.
The Independent understands that the paper has already been written – but its publication is being held up by George Osborne who believes it needs to re-open the Heathrow option.
But asked on the BBC Radio 4 Today programme whether she could continue to serve in government if a third runway was approved, she said: "I think it would be difficult for me to do that. But I think, at the end of the day, the process I'm about to kick off is one that will see us come up with a much better, longer-term, solution."
Asked whether she would remain in post, she said: "I certainly hope so. It's a fantastic job, I think we've done an awful lot in the 10 months I've been in the role."
The planned runway was opposed by both the Tories and Liberal Democrats at the general election and the Coalition Agreement between the two parties explicitly cancelled the expansion.
Conservative London Mayor Boris Johnson also opposes a third runway at Heathrow, favouring instead a new airport in the Thames Estuary to the east of the capital.
But senior Conservatives have become increasingly vocal about the need to expand London's main airport in order to increase capacity to maintain the city's global economic status.
They say any airport in the Thames Estuary would be complicated and expensive and would not be able to attract enough private investment to make it financially viable.
Join our new commenting forum
Join thought-provoking conversations, follow other Independent readers and see their replies