Treasury admits Tory tax credits will make families worse off next year
Responding to research claiming tax credit cuts will push 200,000 children into poverty next year, Treasury spokesperson says overall welfare changes will make 'most households better off' but only by 2017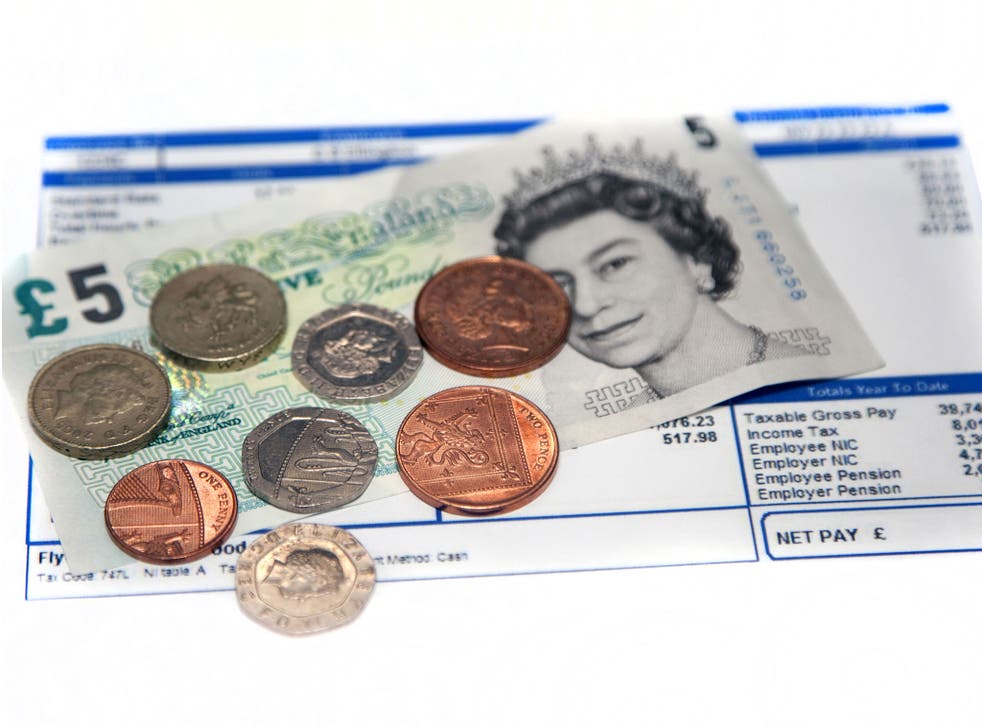 The Treasury has appeared to admit that families will be worse off next year as a result of the cuts to working tax credits being introduced in April 2016.
Responding to research that claimed 200,000 children will be pushed into poverty next year as a result of the Government's welfare changes, a Treasury spokesperson insisted most working families would be better off but only once all reforms had come into effect in 2017.
Labour has accused George Osborne of having "failed to tell the truth" about the effects of the cut in tax credits, which the Institute for Fiscal Studies has said will make three million families worse off by £1,300 a year.
Tax credits exist to subsidise workers on low pay and Mr Osborne wants to force firms to pay a wage that at least covers the basic cost of living in the UK instead of taxpayers having to make up the gap.
The Chancellor insists the introduction of the living wage, which will begin at a rate at £7.20 for all workers over the age of 25, will compensate the cut in tax credits.
However the Resolution Foundation analysed the impact of all benefit, tax and minimum wage changes and said poverty would dramatically increase despite the mandatory National Living Wage.
Responding to the report, a Treasury spokesperson said: "Our welfare reforms are fair and necessary, and will take tax credit spending back only to 2008 levels, with most working households better off once all welfare reforms have come into force by 2017."
Labour's shadow chief secretary to the Treasury Seema Malhotra said the admission that families will be worse off next year was a sign that Mr Osborne must "think again" about the £4.5bn a year tax credit cuts.
"The Treasury has now been forced to admit that millions of families will be worse off next year when the Tories' tax credit cuts take effect," she said.
"David Cameron and George Osborne's changes will leave three million families an average of £1,300 worse off next April. Every step of the way the Tories have failed to tell the full truth. George Osborne must think again about this unfair hit to working families."
The Treasury insists that the changes overall will "create a higher wage, lower tax and lower welfare economy". The new living wage will rise to £9 by 2020, but the Government has been widely condemned for refusing to extend the mandatory wage rise to workers under 25-years-old.
A Treasury spokesperson pointed to OBR forecasts that have calculated the new living wage will benefit up to 2.7 million people directly. "Together with the further increases to the personal allowance next year, this will mean people will keep more of the money they earn by paying less income tax," the spokesperson said.
The Resolution Foundation study comes a day after David Cameron promised an "all-out assault on poverty" in a speech widely seen as a grab for the centre ground of politics.
The report found that those children affected by the cuts would be predominantly in working households and that poverty would dramatically increase despite the introduction of a higher National Living Wage.
"Taking into account the tax and benefit measures announced at the Summer Budget, as well as the introduction of the national living wage, we estimate that a further 200,000 children – predominantly from working households – will fall into poverty in 2016," the report's authors wrote.
"In 2020 we estimate that at least an extra 300,000 children will be in this position, rising to 600,000 once all policy measures have taken. Two-thirds of this increase is among children in working households."
In an interview broadcast on Monday, the Chancellor George Osborne said that the low-paid would suffer if he did not push ahead with plans to cut their tax credits.
"That tax credit bill would go up and up and up, the country couldn't afford it, people's economic security would be undermined, and the people who would suffer would be the very lowest paid in our country – they would be the people who would ultimately lose their work," he told BBC Radio 4's Today programme.
Join our new commenting forum
Join thought-provoking conversations, follow other Independent readers and see their replies