The two graphs that reveal the UK's abysmal record on Syrian refugees
David Cameron announced the UK will accept 'a few hundred more' Syrian refugees but the number pales in comparison to international counterparts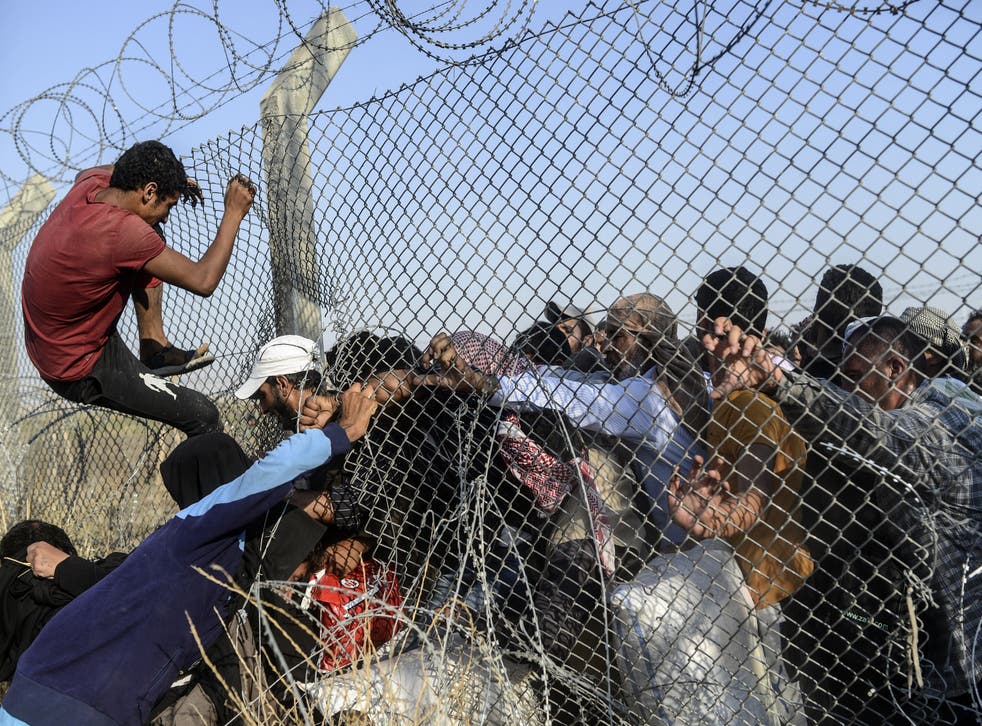 Nearly four million people have fled the violence in Syria since the civil war started four years ago, but the UK has so far only committed to taking in 500 refugees from the war-torn country.
Today David Cameron pledged to "modestly expand" that number and he meant what he said - Government sources said the number of places offered to vulnerable survivors will only go up by "a few hundred" and would not exceed 1,000.
It leaves Britain lagging behind its European rivals - Germany has pledged to resettle 30,000 Syrian refugees, while even smaller nations such as Norway, Sweden, Ireland and Finland have offered more places than Britain.
And compared to Commonwealth nations such as Canada and Australia - two countries with much tougher immigration controls than Britain - the UK's record is even worse.
The UK government has instead chosen to prioritise its humanitarian efforts on offering aid to the region in the form of food, medical care and water. Its humanitarian aid to Syria and its neighbours has totalled £800 million.
Join our new commenting forum
Join thought-provoking conversations, follow other Independent readers and see their replies