UK general election 2015: What do the latest polls show?
Populous, Lord Ashcroft and YouGov all released polling data yesterday - and all had very different predictions of voting intentions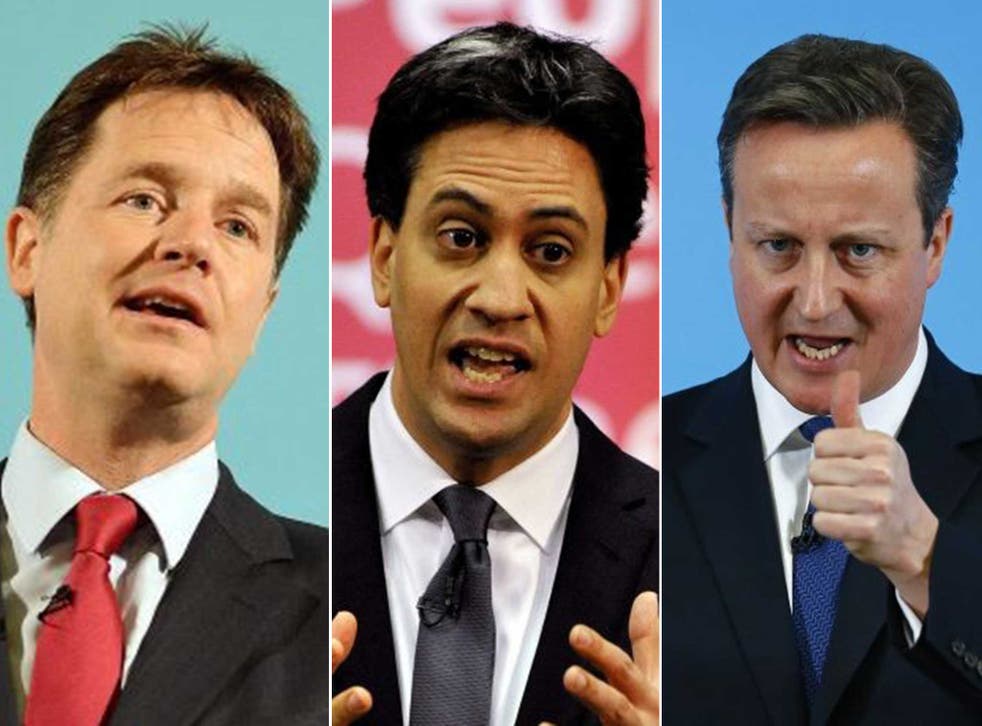 The first polls of 2015 have presented very different predictions of voter indications in the coming UK general election.
Lord Ashcroft's poll, published yesterday, gave the Conservatives a six-point lead on Labour, by 34 per cent to 28 per cent. To put this in perspective this is the largest Tory lead in several years, with the previous two MORI polls placing them only three points ahead.
In comparison, figures also released yesterday by Populus claim to show Labour is leading by five points at 37 per cent to the Conservatives 32 per cent.
Against these two polls, YouGov released figures over the week that placed the two main parties neck-and-neck at 32 per cent apiece.
What do these seemingly hugely different results mean?
Although both polls would appear to indicate changing intentions towards political parties in the run-up to the election, until these results are replicated in a bigger sample it is dangerous to draw too many conclusions from what is essentially a small survey of 1,000 or so people.
The results are more indicative of differing methods used by each pollster. The way in which Populus weights its polls tends to give a bigger share of the vote to lesser parties.
Experts' predictions for the general election

Show all 10
On the other hand, the Ashcroft Poll recently changed its methodology: instead of listing Ukip among "other" political parties as an option, the right-wing party is now listed with 'traditional' main parties.
Finally, it is important to remember that all polls carry a three per cent margin for error.
The next UK general election will be held on 7 May.
Join our new commenting forum
Join thought-provoking conversations, follow other Independent readers and see their replies