UK's disdain for European Court of Human Rights condemned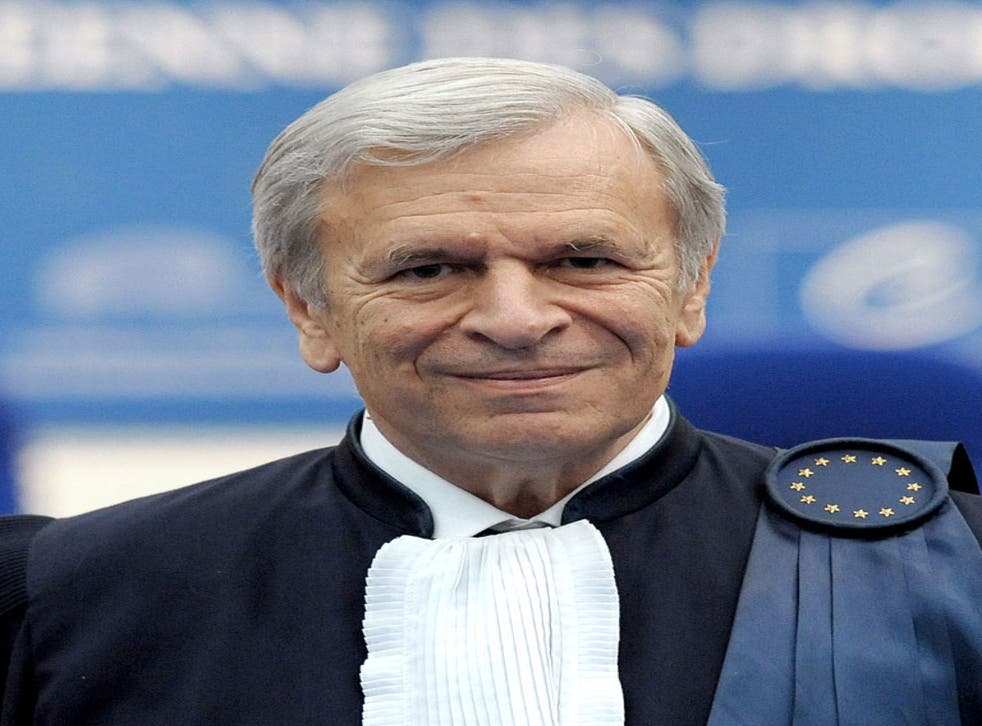 The UK has shown more contempt towards the European Court of Human Rights than any other nation, its outgoing president claims today, as David Cameron again set himself at loggerheads with the Strasbourg court over votes for prisoners.
Writing in The Independent, Sir Nicolas Bratza, who is British, describes his "profound regret" that his own country is so consistently critical of the court, and argues that the "soundbites" of politicians, the popular press and even senior judges have whipped up hatred towards the court.
He insists that the ECHR has always made clear that the UK government has a "range of options" in complying with the court's ruling that a blanket ban on prisoners voting is a breach of human rights law. A "workable and politically acceptable solution" to the controversy is possible, he writes, but progress is being hampered by the vitriolic terms of the debate in Britain.
Mr Cameron reiterated yesterday that he would not give ground on the issue, apparently setting himself at odds with his own Attorney General. The UK has until late November to explain how it intends to comply with the ECHR ruling, and Dominic Grieve told the Justice Select Committee yesterday that Britain has an "international legal obligation" to allow some prisoners to vote and risked its reputation for human rights if it continued to defy the judgment. But hours later, at Prime Minister's Questions, Mr Cameron insisted: "No one should be in any doubt. Prisoners are not getting the vote under this Government."
Downing Street sources said last night the Prime Minister might push for another Commons vote to strengthen his hand, knowing that MPs would overwhelmingly oppose prisoner voting rights. The House has already voted this year by a margin of 234 to 22 to defy the ECHR's judgment.
Sir Nicolas said countries that were repeatedly castigated by the ECHR for human rights violations showed more understanding of the court than the UK, which was only censured over a "tiny minority" of decisions.
Senior Conservatives have repeatedly attacked the ECHR, which they argue should be radically reformed. The prison votes ruling has been central to the Government's deteriorating relationship with Strasbourg. Sir Nicolas continued: "The UK … to my profound regret is, of the 47 countries in which the court's jurisdiction runs, the one in which the court is most regularly and overtly criticised."
Join our new commenting forum
Join thought-provoking conversations, follow other Independent readers and see their replies