UK-US trade deal will have 'very small upsides' for Britain, says former Bank of England economist
Cutting tariffs would bring little benefit, economists say, because duties between the US and UK are already very low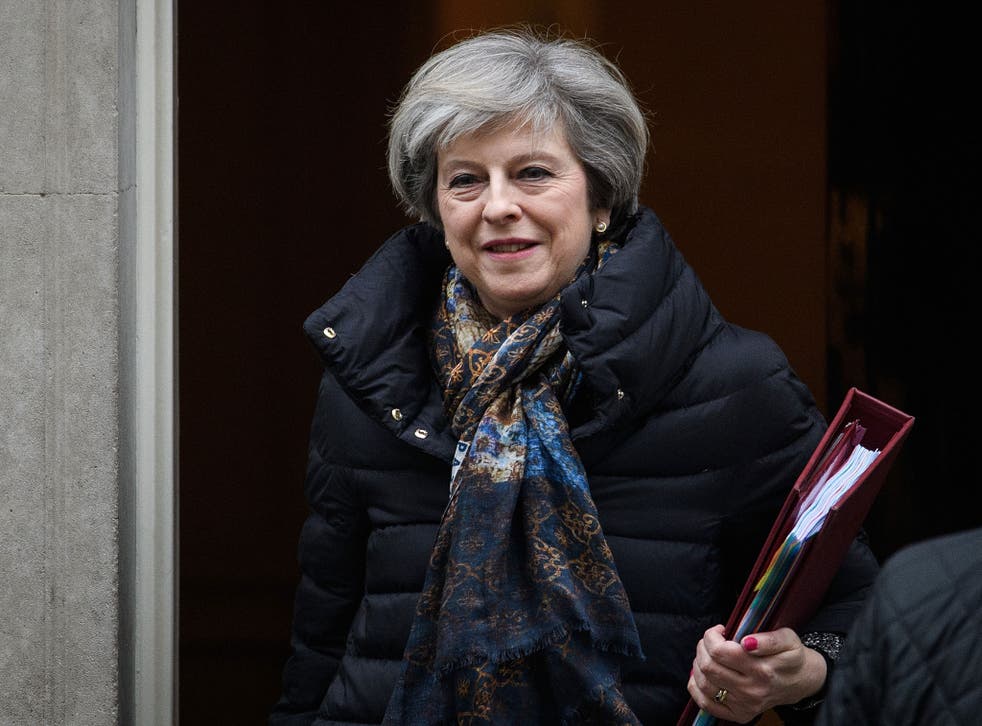 Economists have poured scorn on claims of huge benefits from a UK-US trade deal, as Theresa May jets in to meet Donald Trump.
A former member of the Bank of England's monetary policy committee forecast "very small upsides" from an agreement – easily outweighed by big losses from leaving the EU's single market.
And others pointed out that cutting tariffs – the most likely quick change – would mean little, because duties between the two countries are already very low.
Marianne Schneider-Petsinger, geoeconomics fellow at the Chatham House think tank, predicted the two leaders would "announce something and signal their intent to sign a quick US-UK trade deal".
But she said: "To be honest, the realities are very different – it is going to be a lengthy and difficult negotiation, there are many obstacles that have to be mounted."
Ms Schneider-Petsinger suggested there would be pressure to "privatise the NHS" and undercut British farmers already facing the loss of EU subsidies.
She added: "Or there are questions about whether Trump would be willing to allow British-built cars in tariff-free at the same time as he has threatened to impose high tariffs on cars that are made in Mexico.
"A quick deal that would just address tariffs is not really going to be meaningful, as tariffs are already low. It's really going to be about rules and regulations – the thorny issues."
Adam Posen, who sat on the Bank's interest rate-setting committee and is now president of the Peterson Institute of International Economics in Washington, said: "It would require an enormous, transformative relationship with the US to make up for the decline in trade with the EU.
"For 70 years, since the second world war, the US, beyond very narrow intelligence-sharing, has always treated the UK as subservient, or wanted it to be subservient."
He added: "There are a lot of reasons to think there will be very small upsides; I can say with very great confidence any gains made from such [a deal] will be a small fraction of what they'll lose."
And Namali Mackay, trade adviser at manufacturers' group EEF, said that – while there might be opportunities for British firms from a bilateral deal – average tariffs between the US and the EU were already just 2 per cent, on average.
Ms May will land in the US later today, determined to win a firm commitment from Mr Trump to a trade deal when Britain leaves the EU.
The President's allies have told the Prime Minister's team that they could "do a trade deal in a week" – provided it is on favourable terms.
But Mr Trump has taken a highly-protectionist stance and Britain risks inflaming tensions with the EU if it breaks the rules on negotiating new agreements while still a member.
Ms May is the first foreign leader to visit the new US president since he took office last week and both sides are anxious to make the encounter at the White House a success.
However, MPs have already warned the Prime Minister not to give ground on opening up the NHS to US firms, or on lowering food standards – and urged her to challenge Mr Trump over torture and climate change.
Join our new commenting forum
Join thought-provoking conversations, follow other Independent readers and see their replies