Ukip leader Nigel Farage puts threat of immigrant crime wave at centre stage for European elections
Ukip leader targets East European influx in conference speech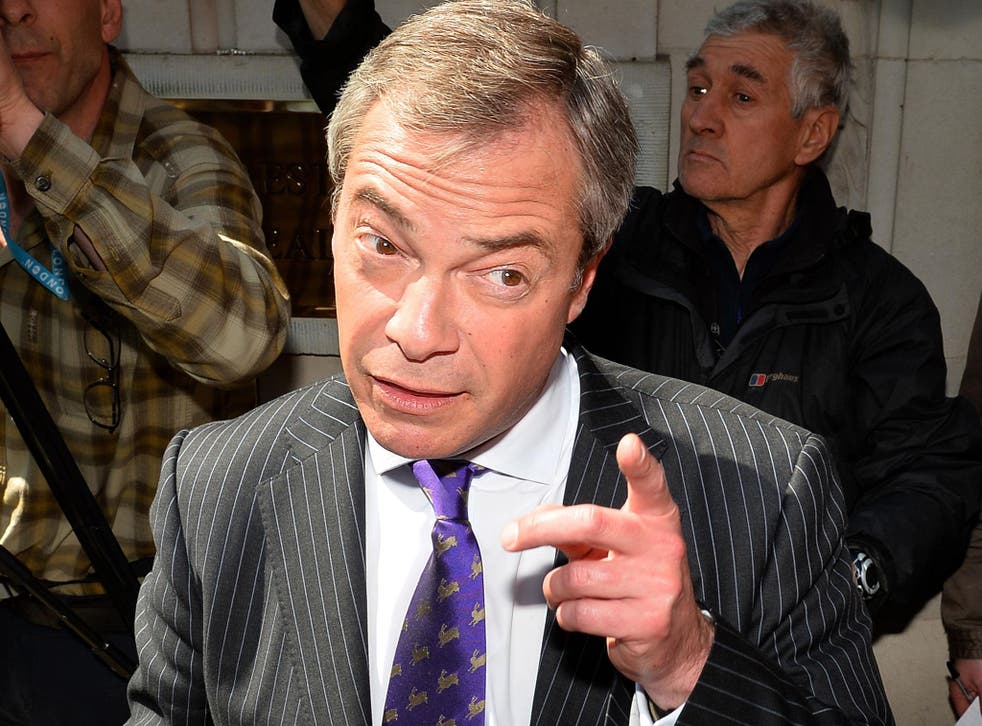 Nigel Farage will vow today to put the expected influx of Romanian and Bulgarian immigrants to Britain from January at the heart of the UK Independence Party's campaign in next year's European elections.
The Ukip leader, speaking at his party's conference in London, will claim the capital is already suffering a "Romanian crime wave" and accuse the Coalition of preparing to welcome "foreign criminal gangs" from new EU member states.
Mr Farage's return to strident anti-immigration rhetoric comes after he had attempted to soften his party's tone in recent months, criticising the Home Office's "Go Home" vans as nasty and unpleasant.
Ukip, which is riding high in the opinion polls and far exceeded predictions by winning more than 220 council seats in this year's town hall elections, is widely expected to top the popular vote in the European elections in May.
Mr Farage will tell the conference: "My ambition, my conviction is that we can come first and cause an earthquake." He will accuse the political establishment of closing down the immigration debate for two decades, but insist Ukip will refuse to be brow-beaten by political correctness and address the subject "honestly, directly".
Mr Farage will claim that unprecedented immigration levels are putting a strain on schools, hospitals, housing and wage levels – and add that the problems will increase massively on 1 January when Romanians and Bulgarians gain the right to live, work and claim benefits in Britain.
"There is an even darker side to the opening of the door in January. London is already experiencing a Romanian crime wave. There have been an astounding 27,500 arrests in the Metropolitan Police area in the last five years.
"Ninety-two per cent of ATM crime is committed by Romanians. This gets to the heart of the immigration policy that Ukip wants: we should not welcome foreign criminal gangs and we must deport those who have committed offences."
Mr Farage will forecast: "The campaign will be dominated by open door immigration to Eastern Europe. If the Coalition wants to save their electoral skins they must, before 1 January , tell Brussels that we will not unconditionally open our door to Bulgaria and Romania." He will tell activists, who are celebrating Ukip's 20th anniversary, that it is now the party of British politics and predict its membership will exceed the Liberal Democrats in less than two years.
The conference will debate a policy to give priority to council house applicants whose parents or grandparents were born in Britain. Jon Cruddas, Labour's policy co-ordinator, tonight warned his party not to believe that Ukip was "some sort of shooting star".
In an interview with The House magazine, Mr Cruddas said he liked Mr Farage, and added: "He has an élan, that sort of interesting character to him which means he has a sort of seductive quality with the people."
Join our new commenting forum
Join thought-provoking conversations, follow other Independent readers and see their replies