Ukip claims party is a 'victim of its own success' on Brexit after dismal election results
National vote share could fall to just 3 per cent, from a height of 22 per cent in 2013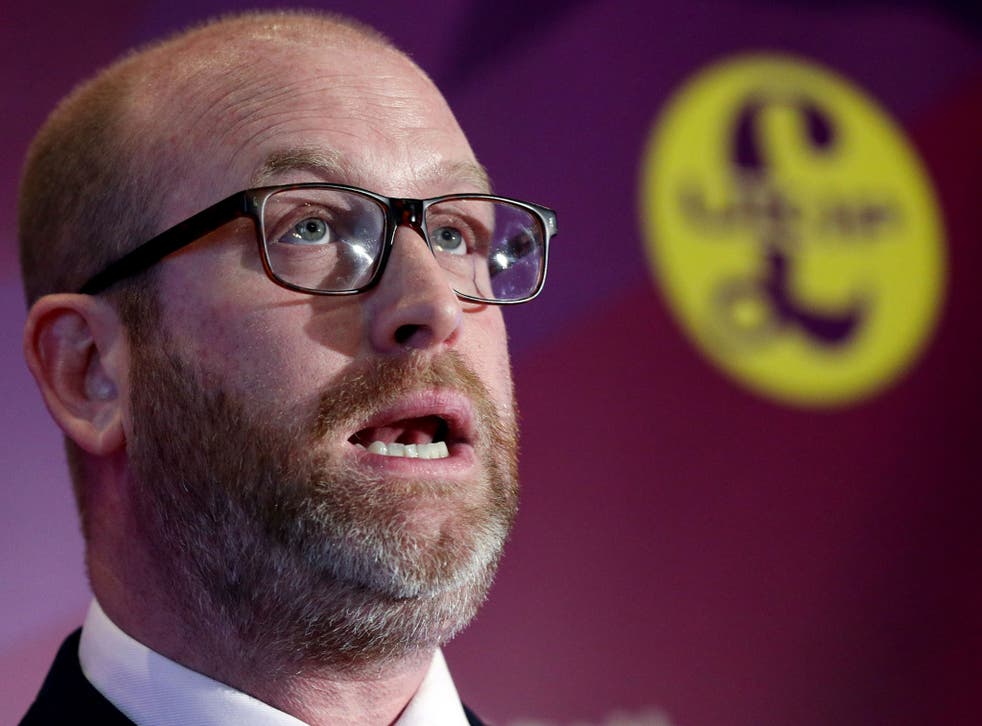 Ukip leader Paul Nuttall has attempted to justify the dismal local election results by claiming the party has been a "victim of its own success".
Ukip lost all but one of its council seats in Thursday's vote, in an outcome that has left political commentators wondering if the right-wing party has a future.
The party's share of the national vote has tumbled from a height of 22 per cent in the 2013 local elections to a paltry 3 per cent expected this time round.
But a bullish Mr Nuttall put the poor results down to the Tories taking up the "patriotic cause" of Brexit.
He admitted Ukip had experienced a "difficult night" after managing to hold onto just a single seat, in Lancashire, but added: "Frankly, there is nothing they could have done in the face of a big national swing to the Tories.
"Our electoral success over recent years was a key driver in forcing the Conservatives to embrace our cause under a new prime minister who was campaigning for a Remain vote in the referendum a year ago.
"Ms May's public dispute with the EU in recent days - which led to her speaking about standing up to Brussels in an eve-of-poll statement in Downing Street - was particularly fortuitously timed for the Conservatives.
"If the price of Britain leaving the EU is a Tory advance after taking up this patriotic cause, then it is a price Ukip is prepared to pay.
"We are the victims of our own success and now we pick ourselves up and go on to further success in the future."
Local elections 2017: What we know so far
However, Mr Nuttall will be chastened by the loss of 10 seats in Lincolnshire, where he plans to run in the 8 June general election.
Nick Smith, the party's chairman in Lincolnshire insisted that party was "not going away", describing the poor performance as a "temporary glitch".
But Politics professor John Curtice put it in starker terms, saying Ukip "has lost everything they've been trying to defend".
Ukip's deputy chairwoman Suzanne Evans repeated Mr Nuttall's "victims of our own success" line in a Friday morning interview, but also acknowledged the party was facing a "dilemma".
"It looks like we are heading for a Conservative landslide and...one-party states are not much fun," she said.
Mr Nuttall faced embarrassment at the weekend after he failed to identify a picture of Boston and Skegness during an appearance on Sky News.
The party's former MP, Douglas Carswell, tweeted after results began to emerge of a crushing defeat for Ukip that the party's job was "done".
Join our new commenting forum
Join thought-provoking conversations, follow other Independent readers and see their replies