Ukip 'looking to win 25 seats' at next election as polls suggests they could claim a quarter of the vote
High poll rating suggests they could overtake Lib Dems as Britain's third party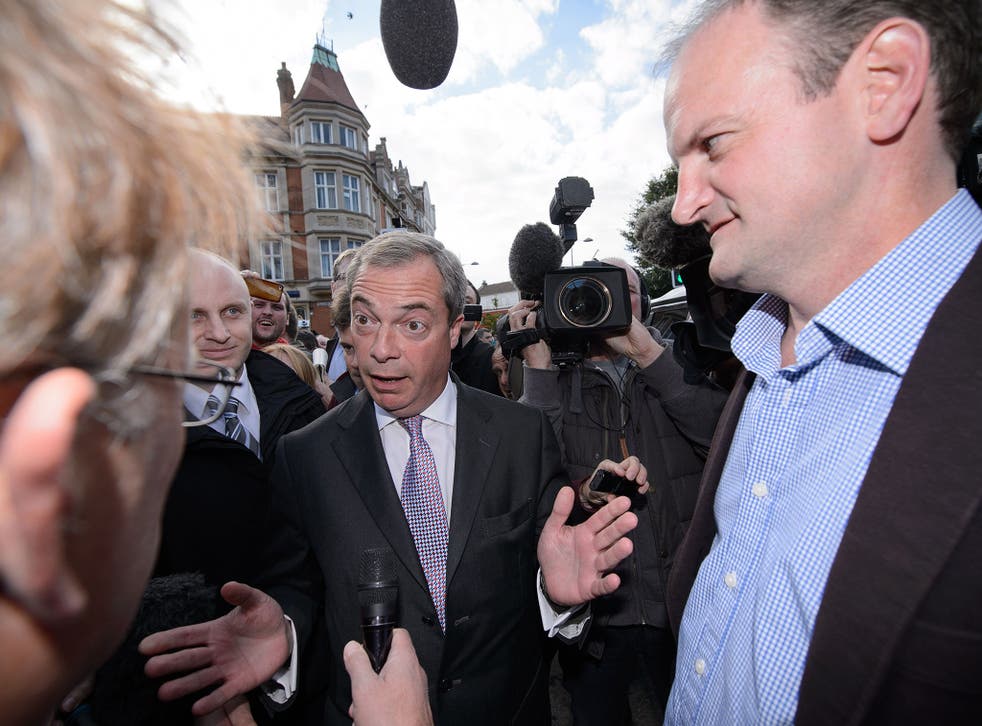 UKIP has set itself a target of winning 25 seats at the next election, after last week's by-election successes and their high poll ratings suggested that they could overtake the Liberal Democrats to become Britain's third party.
The party had previously been planning to concentrate its strengths on 12 target seats where they think they are in with a chance in next year's general election – but have now more than doubled that figure.
The decision is based on internal analysis of private polling leaked to a Sunday newspaper – a strategy that carries the risk that it sets expectations too high and if there are fewer than 25 UKIP MPs elected next year it will look like failure.
Douglas Carswell, winner of Thursday's by-election in Clacton, was clearly reluctant to talk up his party's chances. He told the BBC's Andrew Marr programme: "Let's keep a sense of perspective. We have won a single seat. There are 300-and-something to go to get a majority. I don't like bravado talk and I'm not going to use it."
But UKIP strategists believe their biggest problem at present is to counter the Tory slogan "Vote UKIP - Get Labour", which implies that former Tory voters who switch to UKIP are wasting their votes.
In pictures: The rise of Ukip

Show all 8
After their victory in Clacton, Nigel Farage claimed that the message was "Vote UKIP - Get UKIP." He is desperately keen to get across the idea the UKIP might be able to break into Britain's two party system in a way that no party has done since the rise of the Labour Party over a century ago.
If the latest opinion poll is to be taken literally, 25 seats is far too modest. A Survation poll for the Mail on Sunday puts UKIP's support at 25 per cent, their highest showing ever. Translated into seats at a general election, the poll's findings would give Labour 253 MPs, the Conservatives 187, UKIP 128 and the Lib Dems 11, plus a combined 71 MPs for the other parties.
Lord West, a former First Sea Lord who served as a Home Office minister under Gordon Brown, mischievously encouraged punters to place bets yesterday on UKIP getting more MPs than the Lib Dems.
He told Sky News's Murnaghan programme: "There will be five Lib Dem MPs after the election, and nine UKIP MPs... I hope the bookies are listening."
Join our new commenting forum
Join thought-provoking conversations, follow other Independent readers and see their replies