Ukip steps back from picking notorious anti-Islam activist as new leader, saving party from threatened mass walkout
Sharia Watch founder Anne Marie Waters lost out to unknown Henry Bolton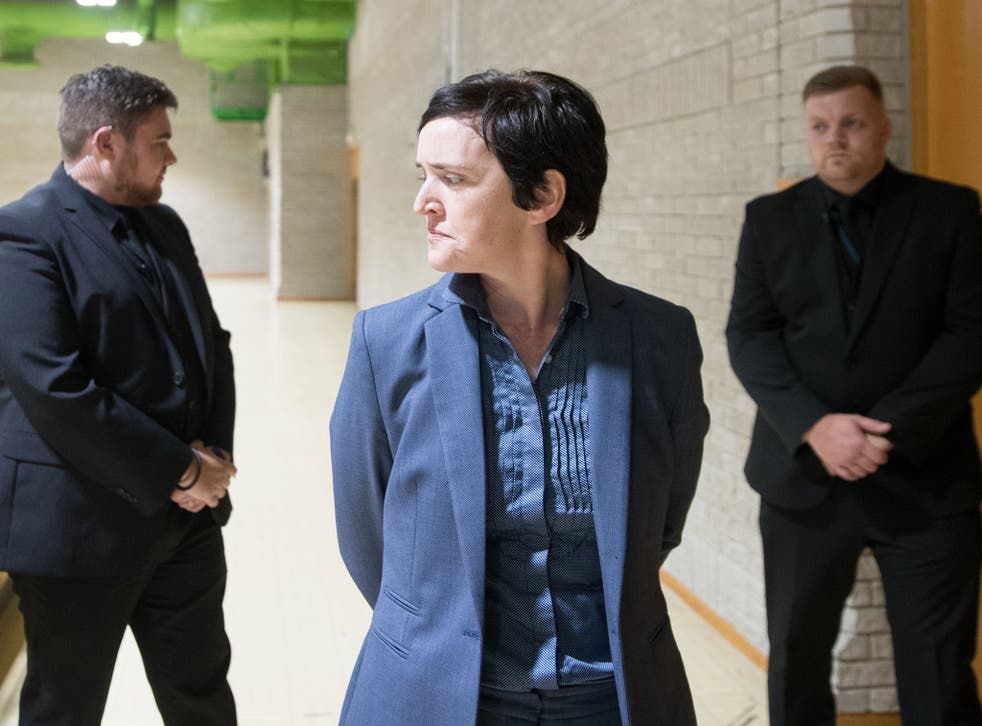 Ukip has stepped back from picking a notorious anti-Islam activist as its new leader, saving the party from a threatened mass walkout.
Sharia Watch founder Anne Marie Waters lost out to unknown Henry Bolton in the seven-horse race to take over the stricken party.
Ms Waters – whose campaign video proclaimed "Islamic culture does not fit with ours" – had been the narrow favourite to succeed Paul Nuttall, who quit after Ukip's general election disaster.
But the 40-year-old finished second, with 2,785 votes, some distance behind the 3,874 secured by Mr Bolton, under a first-past-the-post system.
A former soldier and police officer, he faces a herculean task to revive Ukip, which attracted fewer than 600,000 votes at this year's general election.
Nigel Farage, who had hinted at launching a new party if Ms Waters won, said he was "delighted", adding: "He's a man of real substance."
The longtime leader, and face of Ukip, added: "He certainly got my vote. He was the most competent. There is now still hope for Ukip."
Mr Bolton, who is rumoured to be a former Liberal Democrat, warned earlier this month that Ukip could become the "UK Nazi Party" if it picked the wrong leader, in comments apparently aimed at Ms Waters.
In his victory speech at the party's conference in Torquay, he called on members to rally around the party. "Without being united, we cannot lead," he said.
At a press conference, the 54-year-old father-of-three described Islam as being "of concern", but urged his party to "move away" from the hardline rhetoric with which it had been discussed.
"There is an issue to be discussed. I abhor the rhetoric that we are war with Islam," Mr Bolton said.
On supporters of Ms Waters, following an influx of new Ukip members earlier this year, he said: "Whether they want to stay or leave, that's up to them."
As the post of Ukip leader is unpaid, Mr Bolton said he planned to continue working as a security consultant, in order to maintain his income.
Almost 13,000 votes were cast in the leadership election, a 46 per cent turnout. The other surprise was Peter Whittle, a London Assembly member, coming only fifth, with 1,413.
Ahead of the result, up to 18 of the 20 Ukip MEPs had reportedly been preparing to quit the party if Ms Waters had won the leadership battle.
The Dublin-born activist has attacked the "betrayal of the country" over Islam", echoing extreme nationalist groups such as the English Defence League (EDL) and Britain First.
Her manifesto warned that Islam has turned Britain into a "fearful and censorious society", calling for the banning of the burqa, the closure of all sharia councils and a freeze on all immigration.
In April 2014, Ms Waters founded Sharia Watch UK and, in January 2016, she launched Pegida UK with former EDL frontman Tommy Robinson.
The group was established as a British chapter of the German-based organisation, aiming to counter what it called the "Islamisation of our countries", but quickly faded away.
Under Mr Nuttall, Ukip had started to swing towards cultural nationalism, pledging to ban the full-face veil and outlaw sharia law under a so-called "integration agenda".
Join our new commenting forum
Join thought-provoking conversations, follow other Independent readers and see their replies