Ukip and Nigel Farage on course for remarkable victory in European elections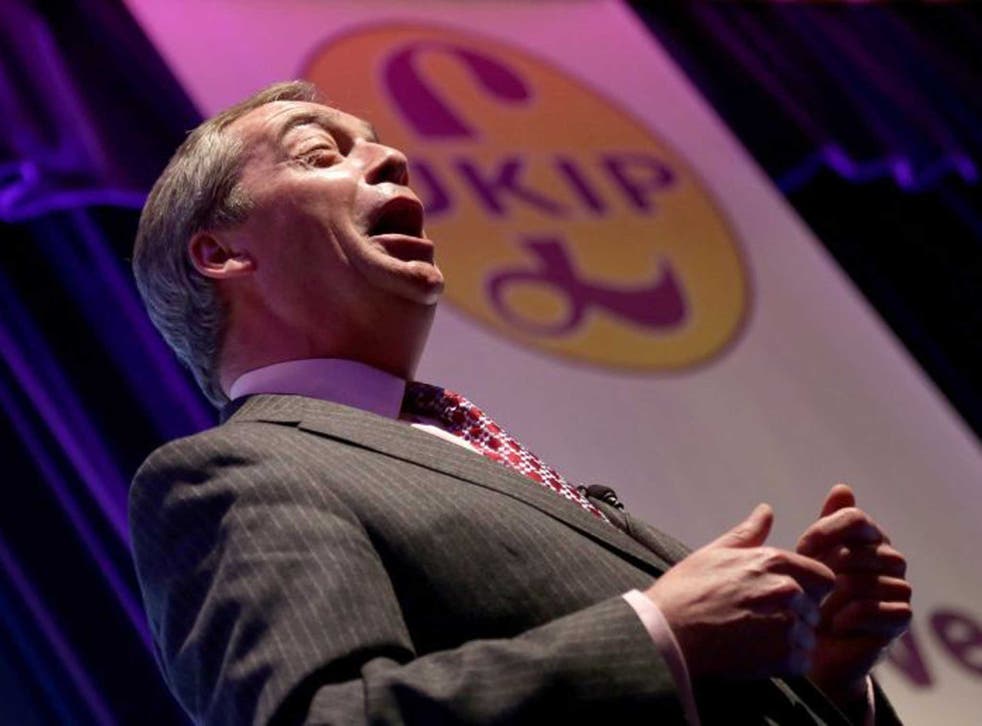 The UK Independence Party is on course to win the largest share of the vote in elections for the European Parliament in May, according to a ComRes opinion poll for The Independent on Sunday. Nigel Farage's Ukip is in the lead on 30 per cent, two points ahead of Labour, on 28 per cent, with the Conservatives in third place on 21 per cent and the Liberal Democrats on only 8 per cent.
Such a result would be a remarkable victory for a party with no MPs, and would probably double Ukip's 13 seats in the Brussels parliament that it won four years ago. It would be a bitter blow to David Cameron, whose party is already deeply anxious about the threat of Ukip eating into its vote in the general election next year.
But the poll has better news for the Tories on that front, as the Labour lead in general election voting has fallen by two points to three. The shrinking Labour lead is in line with several recent polls that suggest economic growth is eating into Labour support. Nor has there been a significant increase in the numbers of people expecting Ed Miliband to become the next prime minister: 23 per cent think he will enter No 10 after the next election, 39 per cent think he will not.
The poll's figures for European voting are based on the 38 per cent who say that they are "absolutely certain" to cast a vote in the elections on 22 May.
Join our new commenting forum
Join thought-provoking conversations, follow other Independent readers and see their replies