Ukip's only MP Douglas Carswell appears to concede defeat for party in Stoke by-election
'I think the most likely outcome is that Labour will win. Stoke is not even in our top 50 target seats'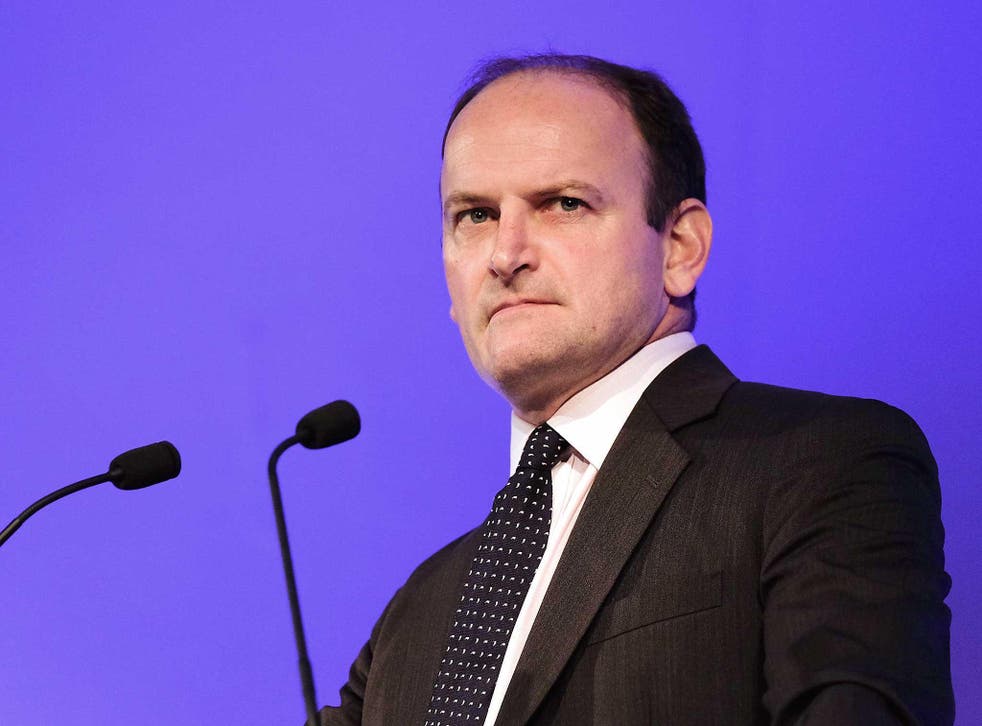 Douglas Carswell, Ukip's only MP, has appeared to concede defeat for the party in Stoke-on-Trent Central by-election – four hours before the official result.
Speaking on BBC Question Time, Mr Carswell, the MP for Clacton, said: "I think the most likely outcome is that Labour will win. Stoke is not even in our top 50 target seats."
"It has been a Labour voting constituency since 1950. If we were to win, it would be such an earthquake it would be akin to the great Spen Valley by-election of 1919, which marked the demise of the old liberal party. I think in terms of the mechanics of the campaign, Paul and Ukip have fought a very good campaign."
But sources close to Paul Nuttall, the Ukip leader, who is standing for as the party's parliamentary candidate in the constituency were unaware of Mr Carswell's comments.
Stoke voted overwhelmingly for Leave in the referendum – earning the nickname "Brexit Central" – and Ukip believed it was potentially fertile ground for an electoral breakthrough.
However the party has been hit by a series of setbacks in recent days, with Liverpudlian Mr Nuttall being forced to apologise for a false claim on his website that he lost "close friends" in the Hillsborough disaster. If the embattled party leader suffers a heavy loss in the constituency, it is likely his leadership will be called into question – just last week at Ukip's spring conference in Bolton former leader Nigel Farage said the by-election was "fundamental" to the party's future.
There have been signs in recent days of growing confidence among Labour MPs that they will hang on in Stoke Central, which the party has held since it was created in 1950, despite a concerted challenge by Ukip. Momentum, the grassroots movement that grew out of Mr Corbyn's leadership bid in the summer of 2015, has mobilised hundreds of activists in both constituencies and over 100 MPs are believed to have travelled to the constituencies on polling day alone.
One senior Labour source told The Independent that it was "still early days" as the result is not expected until 3am but added they were "confident" of victory.
Join our new commenting forum
Join thought-provoking conversations, follow other Independent readers and see their replies