Ukip's Paul Nuttall denies Arron Bank's claims that he is a 'weak leader'
Speaking at his party's south-west regional conference, the Ukip leader took issue with claims made by the party donor that Ukip was 'run like a squash club'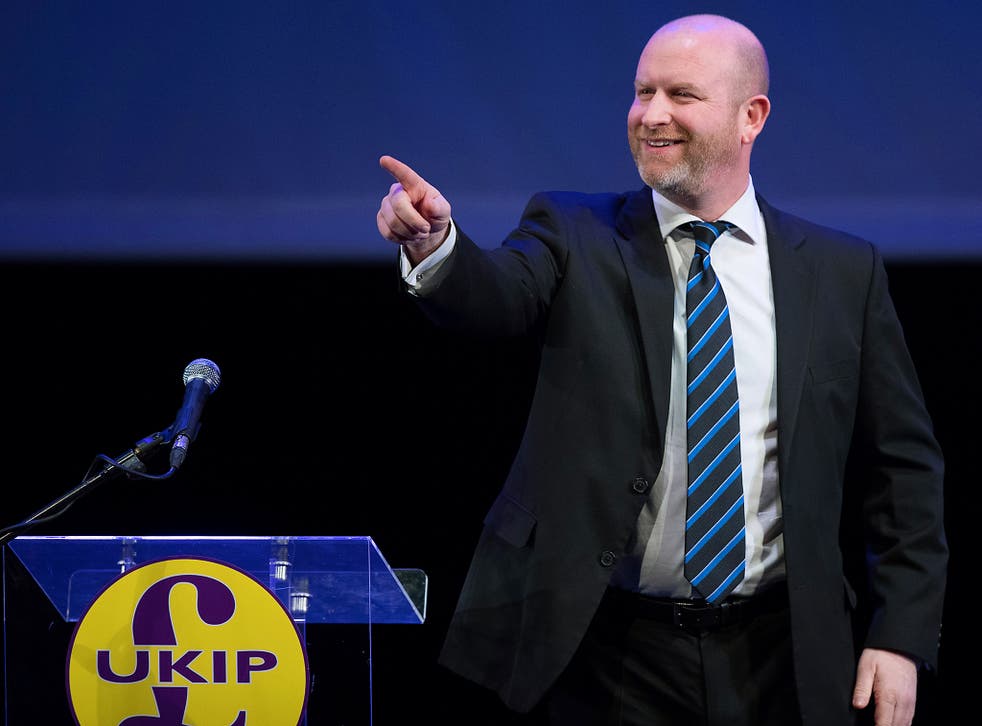 Ukip leader Paul Nuttall has denied claims made in The Independent by party donor Arron Banks that he is a "weak" leader and that the party is "run like a squash club committee".
Mr Nuttall said there were positives to be taken from his "bruising" defeat in the Stoke-on-Trent Central by-election, and said it was not weak to ask for unity.
Mr Nuttall was speaking at his party's south-west regional conference in Weymouth on Saturday and admitted Ukip had suffered a "difficult few weeks".
"The Stoke by-election was a bruising experience for me personally and indeed for the party," he said, adding: "I read this week in many news outlets that Ukip is in crisis.
"This is not a party in crisis, this is a party that is on the move and looking to the future."
In an interview with The Independent published on Saturday, Mr Banks was critical of Mr Nuttall's failed campaign in Stoke and said the party "needs to be fit for purpose now. It's run like a squash club committee and that needs to stop."
But Mr Nuttall, who was elected at the end of 2016 promising to bring "unity" to a party seemingly permanently at civil war, said: "I want to make one thing perfectly clear, bringing people together and asking for unity is not a sign of weakness.
"Bringing people together to look to the future, to work hard for this party, is a sign of strength."
The leader promised members that Ukip would get a "fresh rebrand for a new era" and would remain a radical party, pushing for an Australian-style points-based system for immigration and aptitude and attitude tests for migrants.
Join our new commenting forum
Join thought-provoking conversations, follow other Independent readers and see their replies