Ukip says babies born to immigrants in the UK should be classed as migrants – which would include Nigel Farage's own children
Party says the 'problem' of hiding these babies from immigration statistics had 'ramifications' for public services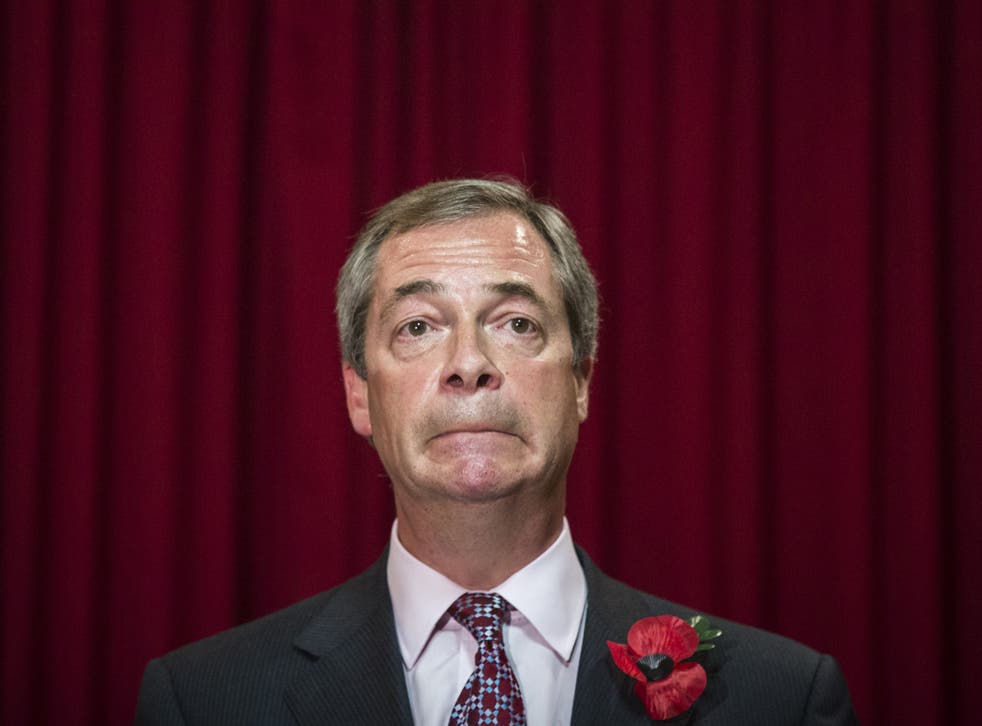 Nigel Farage's Ukip has called for the children of immigrants to themselves be classed as migrants – despite the fact that the party leader's own two children would be included in that number.
The party highlighted a report issued today by the right-wing thinktank MigrationWatch UK, which said immigration's impact on population growth had been underestimated by more than 1.3 million because babies of those coming to this country were not taken into account.
Neither MigrationWatch nor Ukip suggested that the citizenship of those born in Britain was in question.
But Mr Farage, whose wife is German, tweeted his own concerns that "84 per cent of population growth between 2001 and 2012 – or 3.8 million – was due to migration" – if you include children born here in the statistics.
Other Twitter users suggested this is the case "only if you count your kids as migrants, dear Nige", and that by this definition "Winston Churchill and Prince Charles are immigrants".
A spokesperson for Ukip said that while Mr Farage would never talk about his own children "either way", the issue of "hiding" those born to migrants from statistics had "ramifications for healthcare and other public services".
"We have to accept that this is happening because otherwise you can't make the decisions to make sure everyone is OK," the spokesperson said.
"If the figures for migration don't include children, you're not taking the correct facts into account for public policy."
The Office for National Statistics, which provides Britain's official population figures, says it does not define children born in the UK as immigrants "in accordance with UN international standards".
Ukip's spokesperson insisted that it is "not the children that are the problem, it is hiding them that's the problem" – adding that the issue "didn't matter" for figures like Churchill or the heir to the throne because when their parents came over immigration "was such a small number".
The comments come in stark contrast to those made yesterday by Labour's policy chief Jon Cruddas, who said immigration is "not a numbers game".
In pictures: The rise of Ukip

Show all 8
Speaking at an event in the Commons, Mr Cruddas said Labour would address the issue of immigration by showing people they do lose out as a result of the new arrivals.
He said: "It seems to me it's about building confidence around our ability and our agility in terms of the public policy we are making so that you can reassure people that it's not materially at their expense."
David Cameron is due to set out the Conservative plan for restricting EU migration in a highly anticipated speech in the coming weeks - but Mr Clegg warned the Tories were in danger of making "irresponsible declarations" on Europe in a bid to quell unrest at the rise of Ukip.
Join our new commenting forum
Join thought-provoking conversations, follow other Independent readers and see their replies