Ukip 'suspends former chairman for 100 years' after he complained about a fellow member to a Sunday newspaper
Paul Henke was accused of "bringing the party into disrepute" by the national party chairman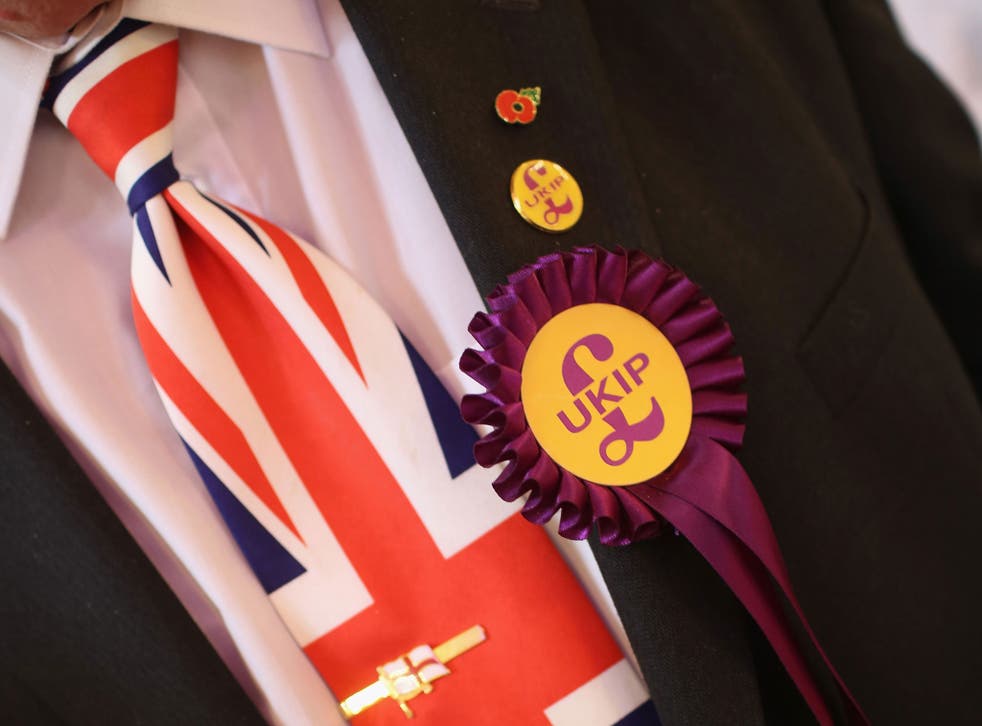 A former chairman of Ukip has had his membership suspended for 100 years after he spoke to a Scottish Sunday newspaper.
The party accused Paul Henke, the former party chairman in Scotland, of "bringing the party into disrepute" and "deliberately sabotaging" an election campaign, after he raised concerns about another party member to the Sunday Herald.
Mr Henke will now not be able to re-join the party until his 163rd birthday.
The newspaper reported that he told them about party in-fighting over the European Parliament elections internal selection process late last year.
Six out of nine shortlisted candidates withdrew before the party could vote. Eventually, London chairman David Coburn won, but 10 party members filed a complaint against him.
Mr Henke told the Sunday Herald: "[the party] should have honourable people as candidates".
Within days, national Ukip chairman Steve Crowther had sent Mr Henke an email notifying him that his membership had been suspended for 100 years.
According to the Sunday Herald, the email read: "This is to you inform you that I am today suspending your membership of the party for a period of 100 years.
"As a signatory of the complaint against our Scottish candidate which has been passed to the Sunday Herald, and having given your opinion on that subject to the Sunday Herald last week, you have brought the party into disrepute, and appear to be engaged in deliberately sabotaging our election campaign in Scotland."
Senior party members have since written to Mr Crowther demanding that the ban be suspended, according to sources who spoke to the Sunday newspaper.
Sunday Herald editor Richard Walker told Hold the Front Page: "Ukip say they have banned their former Scottish chairman Paul Henke for 100 years for bringing the party into 'disrepute' and 'deliberately sabotaging' their election campaign in Scotland.
"The Ukip stories the Sunday Herald has covered recently suggest the party is doing a very good job of achieving both those ends all by itself.
"Henke's comments to the Sunday Herald were in fact pretty mild and it doesn't reflect well on Ukip that it should inflict such a ridiculously over-the-top punishment.''
One party source told the newspaper: "Suspending him for 100 years is like a political fatwa."
Ukip are yet to respond to a request for a comment.
The news comes as a Ukip MEP was made to justify calls he'd made for British Muslims to sign a special "charter of understanding".
Join our new commenting forum
Join thought-provoking conversations, follow other Independent readers and see their replies