Ukraine crisis: Labour urges David Cameron to take tougher action against 'calculating' Kremlin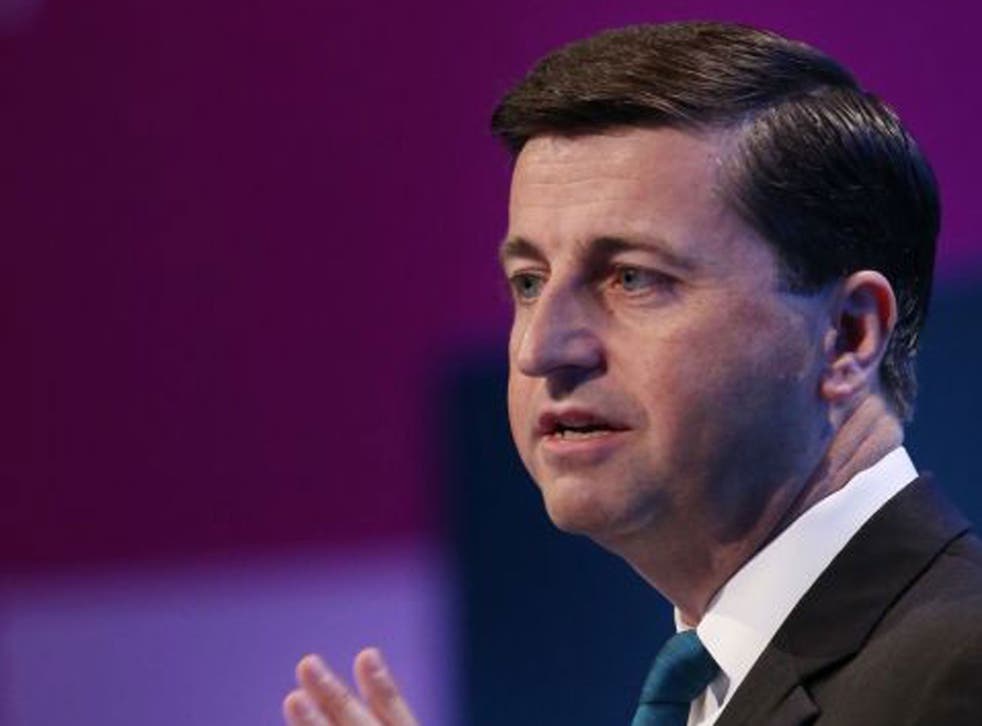 David Cameron must be prepared to impose stricter economic and diplomatic sanctions on Russia if its "reckless actions" in Crimea are to be stopped, the shadow Foreign Secretary has warned.
Speaking exclusively to The Independent on Sunday, Douglas Alexander said the weakness of measures undertaken by Britain and the European Union would "not have gone unnoticed" as the Kremlin "calculates its next step".
Outlining a four-point plan that Labour would seek to implement to pressure Moscow to change course – including extending a freeze on the bank accounts of those found to have aided in the misappropriation of Ukrainian state funds to Russian officials – Mr Alexander said there was "no commitment to act" on the "critical issue" of financial sanctions.
Corruption causes Ukraine to lose billions of dollars each year. A freeze has already been imposed on accounts of 17 individuals – including the former Ukrainian president, Viktor Yanukovych, and his son Alexander – following the ousting of the previous regime last month.
An EU-wide freeze on assets of Russian officials suspected of being involved in military action against Ukraine is now needed, Mr Alexander said, while bank accounts of Russian officials involved in the theft of Ukrainian state funds should be frozen.
"The EU's unity in condemning Russia's military aggression has not so far been matched by a shared response to act more decisively," Mr Alexander said. "The EU Council merely committed to 'take forward preparatory work' on these measures.
"The Council also failed to lay out any sort of deadline by which to make its decision. Instead, EU leaders simply noted the need for results 'within a limited time-frame'."
Mr Alexander called on Britain and its European partners to be prepared to implement urgent measures to squeeze Russia into pulling its troops out of Crimea. He called for a suspension of negotiations for Russia to join the Organisation for Economic Co-operation and Development, which it has been seeking since 2007. Mr Alexander said Russia should be exiled from the G8, with the group – due to meet in Sochi in June – reverting to the G7.
After an emergency summit in Brussels last week, the EU suspended talks with Russia on a wide-ranging economic pact and on a visa deal. But EU leaders were divided over imposing sanctions that could prompt economic retaliation from Moscow, which supplies Europe with much of its oil and natural gas.
Mr Alexander said that the "consequences are clear" if a robust response is not agreed: "A Russia emboldened in its ambitions towards Ukraine; a central Europe fearful of future political destabilisation and military insecurity; and a US increasingly concerned about Europe's willingness to act – even diplomatically and economically – in the face of such threats."
Yesterday, President Obama made a series of phone calls to world leaders about the crisis, including the British Prime Minister, David Cameron. A No 10 spokesperson said they had agreed that there is still an opportunity for Russia to resolve the situation diplomatically by engaging in direct talks with Ukraine, returning Russian troops to their bases in Crimea and working with the rest of the international community to support free and fair elections in Ukraine in May. Both expressed the belief that the proposed referendum in Crimea would be illegal and that any attempt to legitimise it would result in further consequences for Russia, but that President Putin should be encouraged to take the diplomatic path out of the crisis.
Mr Cameron also spoke to the Canadian Prime Minister, Stephen Harper, and discussed the need for the International Monetary Fund to lead on a package of financial assistance to the Ukrainian government.
Join our new commenting forum
Join thought-provoking conversations, follow other Independent readers and see their replies