Universal credit helpline fee 'could force people to choose between benefits and food'
Leading food bank provider issues warning over DWP decision to charge up to 45p per minute to call phone line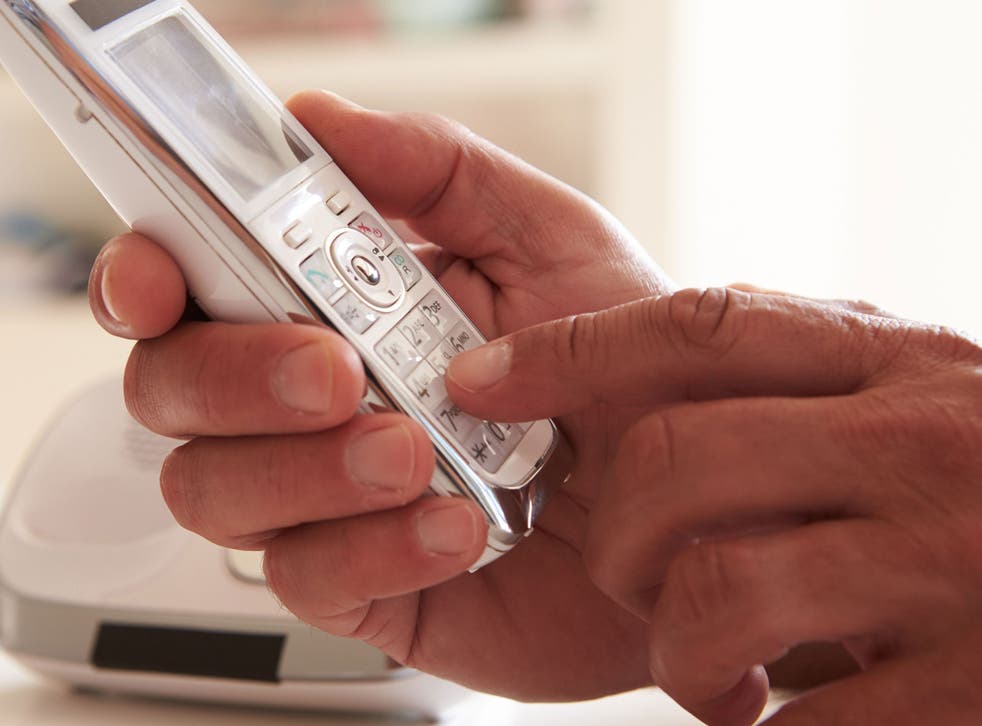 Struggling people could be forced to choose between making a benefit claim and buying food because of a Government decision to charge for the Universal Credit helpline, the leading food bank provider has warned.
The phone line, for people trying to make a benefits claim or requiring advice, charges 45p per minute for mobiles and 12p per minute for landlines.
Iain Duncan Smith's Department for Work and Pensions (DWP) had previously pledged to phase out premium rate numbers.
David McAuley, CEO of the Trussell Trust charity, which runs a network of more than 400 food banks, told The Independent that the charge would be "a further barrier" to people seeking support from the DWP.
"We meet people at food banks who have no money, and no access to the internet. It is not reasonable to expect people in this position to have to make calls that could be charged up to 45p per minute," he said.
"When incomes are extremely tight, we could see people being forced to choose between phoning to make a benefits claim and buying essential food supplies," he added.
The charges have already been branded "really disturbing" by the chair of the Work and Pensions Select Committee Frank Field. The Child Poverty Action Group has also been critical, saying it was "not right" for struggling families to be hit by "hefty charges for simply calling to make a claim".
Universal Credit, which is being phased in nationally, will eventually combine six existing benefits into one single welfare payment. The plan will cut £2.7bn from welfare spending and will hit the incomes of 2.1m working households, according to the independent Institute for Fiscal Studies.
Labour's Shadow Work and Pensions Secretary Owen Smith accused Mr Duncan Smith of presiding over a policy that was "failing in virtually every way".
"It was supposed to incentivise work, but the latest cuts will take £1,600 a year from over two million working families," he said. "Now it appears that the DWP is making it harder for families who are moving on to Universal Credit to contact advisers, even though the system was supposed to offer more dynamic support to help people get in to work faster."
DWP advisers were often "inaccessible by phone", Mr McAuley added, putting benefit claimants at risk of costly delays in getting their claims processed.
"If people are also charged for calls, this will add a further barrier to vulnerable people accessing the help they need and could prevent the very poorest from being able to call at all," he said.
He called for DWP to set up hotlines to Government advisers within the charities that supported people on low incomes.
A DWP spokesperson said it was possible to avoid charges by requesting a call back from an advisor.
"People who are unable to claim online and need to use the telephone service can request a call back to avoid call charges," the spokesperson said. "Most vacancies are now advertised over the internet and claimants are encouraged to apply online to help them prepare for the world of work."
The department also pointed out that many mobile phone contracts did not charge for the type of 0345 number used by the helpline, that the vast majority would be able to claim online, and that without access to the internet could get online at Jobcentres.
Join our new commenting forum
Join thought-provoking conversations, follow other Independent readers and see their replies