Liberal Democrat MP tables new law to make 'upskirting' a criminal offence
Wera Hobhouse receives cross-party support for proposal to make 'disgusting and degrading' act illegal
Benjamin Kentish
Political Correspondent
Thursday 08 March 2018 17:43 Comments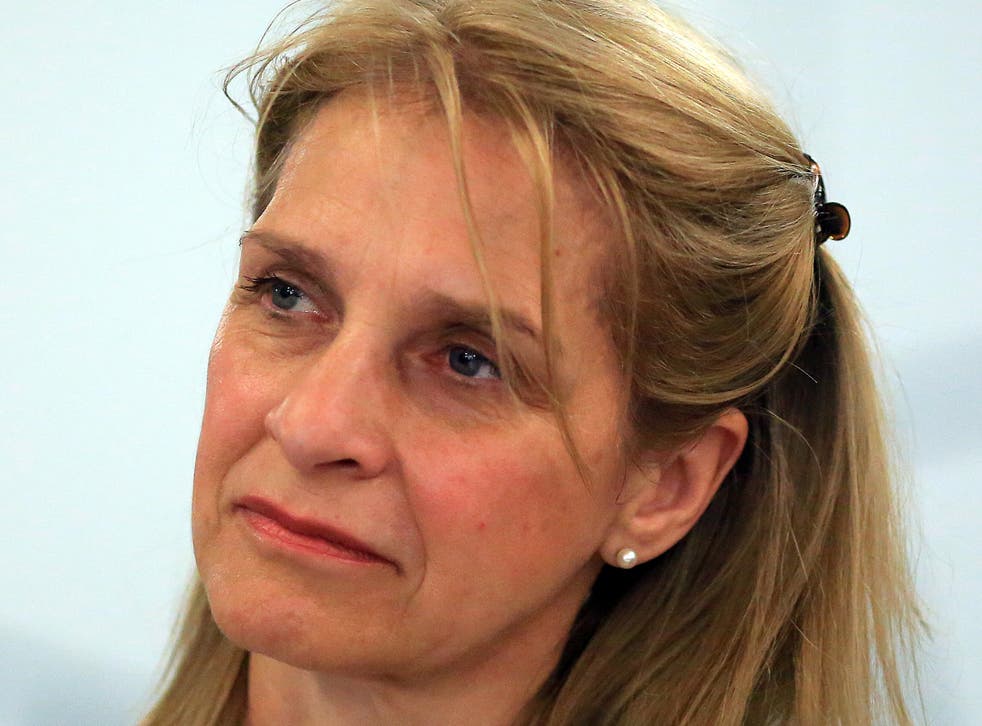 A Liberal Democrat MP has tabled a parliamentary bill that would make it a criminal offence to take a photo up a person's skirt without their permission.
Wera Hobhouse introduced the bill after discovering "upskirting" is not illegal because there is no specific crime covering the act.
As a result, police have often been unable to charge people found to be taking inappropriate photos of women without their permission.
Ms Hobhouse's bill would amend the Sexual Offences Act 2003 to add upskirting as an offence under a section on voyeurism.
The proposals would see anyone convicted of the crime given a fine or a jail term of up to two years.
The Bath MP is due to meet with government ministers to discuss the bill, which she hopes will be passed with cross-party support.
Upskirting was made illegal in Scotland in 2009 but equivalent legislation has not been passed in England and Wales. Ms Hobhouse's proposed law is based on the Scottish version.
While some people have been charged for committing the act under laws relating to public decency, this relies on the incident taking place in a public place or being witnessed by others – a factor campaigners say is irrelevant to the inappropriate nature the act.
Speaking to The Independent, Ms Hobhouse said: "It's a very vile practice – it's humiliating, it's degrading, it doesn't fit with what we as women expect to encounter in the 21st Century.
"It's discriminating and disgusting and there's a very simple change that would make it a criminal offence."
She added: "It's never happened to me, luckily, but I know how embarrassed and awful I would feel if somebody had done that to me.
"It makes you immediately sympathise and think 'this should absolutely be stopped'."
International Women's Day: groundbreaking figures from history

Show all 17
Ms Hobhouse tabled the bill shortly before International Women's Day.
She said: "We're doing this in advance of International Women's Day because we think everybody should do something on that day, not just say 'Oh we've achieved a great deal but we need to achieve more'. Let's do one little thing that will make a difference.
"I think this has the potential to make a difference. It won't change the world but it will make a different to a lot of women."
There is "no excuse" for failing to act, she added.
Ms Hobhouse's bill is scheduled to be debated by MPs on 11 May. Before then the MP is due to lobby Victoria Atkins, the minister for women, who asked to meet her to discuss the issue.
It follows a petition set up by Gina Martin, 25, who was the victim of upskirting at a music festival last summer but was told by police that the culprit could not be charged because the offence was not technically a crime.
Ms Martin said: "I am delighted that Wera Hobhouse and her colleagues in the Liberal Democrats have decided to support my campaign to introduce a specific upskirting offence.
"During her work on this bill with my lawyer Ryan Whelan, at Gibson Dunn, I have seen first-hand just how much Wera wants to get this right, how much she, like me, wants to ensure that upskirters can be prosecuted appropriately in all circumstances.
"I believe this bill achieves that and I look forward to other politicians from across the political divide joining Wera, Ryan and I in working to implore [Justice Secretary] David Gauke – and others in government – to close this gap in the law."
The Association of Police and Crime Commissioners has previously said a new law is needed to make upskirting a sexual offence.
Vera Baird QC, the organisation's lead on matters relating to victims, said the current law "is far from clear" because there is "no specific offence relating to the taking of pictures for sexual gratification without the victim's knowledge or consent".
Register for free to continue reading
Registration is a free and easy way to support our truly independent journalism
By registering, you will also enjoy limited access to Premium articles, exclusive newsletters, commenting, and virtual events with our leading journalists
Already have an account? sign in
Join our new commenting forum
Join thought-provoking conversations, follow other Independent readers and see their replies