The urgent questions Sir Philip Green needs to answer before MPs
The billionaire former BHS owner should be asked the following questions when he gives evidence before Parlimanetary committees on the failure of the 88-year-old group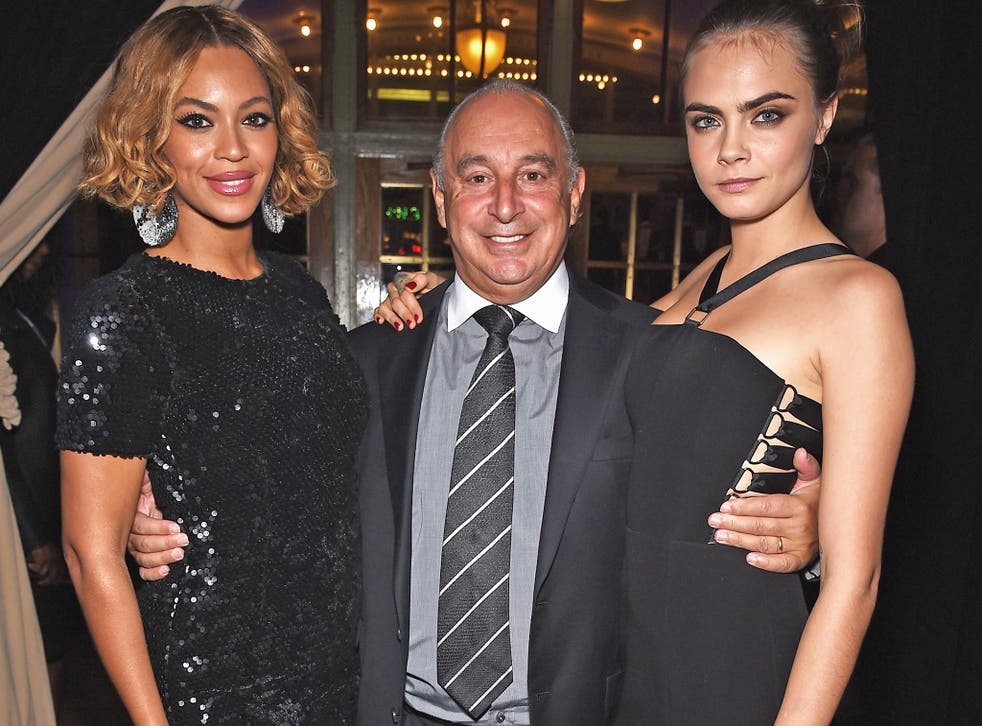 The billionaire Topshop entrepreneur and former BHS owner is expected to be summoned shortly to give evidence before two Parliamentary committees in order to answer questions about the failure of the 88 year old retail group, which crashed into administration earlier this week.
Below are the key questions that MPs need to pose to the "king of shops".
1) Was it reasonable for your family to take £400m in dividends out of BHS?
Philip Green bought BHS in 2000 for £200m from the Storehouse Group. Over the next four years accounts filed at Companies House show his family received dividends amounting to £423m from the company. In 2004 BHS recorded pre-tax profits of £100m. But profits started contracting thereafter and the company recorded pre-tax losses from 2009 onwards. The MPs should ask Sir Philip whether the cash his family extracted from the company was, with hindsight, unfortunate given the subsequent downturn in its fortunes.
2) Did you underinvest in BHS and limit its ability to compete?
This is linked to the issue of dividends extracted. The most common complaint from shoppers about BHS's stores is that they are hopelessly outdated and the goods are undesirable. Plus it has no online infrastructure to compete with the likes of Next and Marks & Spencer. In short, it seems to be a victim of chronic underinvestment. This under-investment has arguably hobbled its ability to generate revenues and profit and thus created a downward spiral from which it would always have been difficult to recover. If more cash had been spent on investment, rather than dividends for Sir Philip's family, would the business have had a decent shot at survival? MPs must pose the question.
3) Was it wise to load BHS up with so much debt?
BHS entered administration with £1.3bn of debt. Around £571m is attributable to the deficit in the workers' defined benefit pension fund, but that still leaves the business looking quite highly leveraged. And a good deal of that debt was accumulated when Sir Philip was still running the business. MPs should quiz Sir Phillip on whether it was reckless to load so much debt on to the balance sheet. Wasn't that asking for trouble?
4) Why did you sell BHS when there was still such a large shortfall in the pension scheme?
Sir Philip sold BHS for £1 to a group called Retail Acquisitions in March 2015. At the time Sir Philip implied that had made a clean break with the business. Yet the pension fund for the group's workers – existing and former staff – was in deficit for several hundreds of millions of pounds when he did the deal. And the 2004 Pensions Act makes it clear that business owners have responsibilities towards their companies' pension schemes if they are in deficit and that they cannot simple walk away from them by selling up. A decision was made by the BHS management in 2012, at the triennial review of the pension scheme, to gradually reduce the deficit over the course of 23 year years. But some say that was an abnormally long period. MPs should ask Sir Philip whether he thinks he should not have taken more efforts to put the pension scheme on a sustainable path before off-loading the company.
5) What offer have you made to the Pensions Regulator in relation to the pension fund?
It seems that Sir Philip already accepts that he will be eventually compelled by the Government's Pensions Regulator to pay more funds into the BHS pension scheme, which has now been picked up by the state-backed lifeboat scheme known as the Pension Protection Fund after the company entered administration. Reports suggest he has offered £80m, comprising £40m in cash and £40m in a write-off of a loan owed by BHS to him. MPs should probe this offer. Does Sir Philip really think £80m is sufficient? And what real value is a £40m loan write-off to the scheme?
6) Why did you sell BHS to a group with no retail experience and a chequered financial history?
The leader of the group which bought BHS, Retail Acquisitions, is Dominic Chappell. He has been bankrupt twice and has been responsible for a string of failed investment projects. The chair of the group is a financier called Keith Smith. When Mr Smith worked for the stockbroker Nabarro Wells he was involved in establishing a shell company that was subsequently at the heart of a major fraud scandal (although Mr Smith was not in any way implicated in the scandal, nor was he subject to disciplinary action or censure from the London Stock Exchange). None of the major figures in Retail Acquisitions have any retail experience. What reason did he have for thinking BHS would be in safe hands, or that members of its pension scheme would be adequately protected?
7) What was the nature of your contact with Paul Sutton prior to the BHS sale?
Reports suggest that the introduction between Sir Philip and the Dominic Chappell were made by Paul Alexander Sutton, who has twice been declared bankrupt. Sir Philip and Retail Acquisitions both now insist that Mr Sutton was not involved in the sale. But Mr Sutton is reported as saying "Without me he [Chappell] wouldn't be anywhere near BHS...I introduced him to Philip Green". MPs should attempt to get the facts on the relationship between the three men.
8) What was the nature of the BHS property deal you did with its new owners?
Shortly after the sale Sir Philip reportedly sold the freehold to 12 BHS properties, which he had owned in a different outpost of his business empire, back to BHS for £70m. What was the logic of this transaction from Sir Philip's perspective? And what does he think the logic was from the Retail Acquisitions side? Sir Philip's companies also retained a loan charge over certain BHS assets. MPs need to get to the bottom of why this financial interest was retained by Sir Philip.
9) Did you effectively force BHS into administration by refusing to change the terms of a loan to the group?
Mr Chappell has said that a refusal by Sir Philip to release the loan charge over certain BHS properties was the reason BHS failed to secure a £60m loan lifeline from a private equity company. He also says that this was the reason why the company had to enter administration. Sources close to Sir Philip say this is "nonsense". MPs should ask Sir Philip about the truth of this affair.
Join our new commenting forum
Join thought-provoking conversations, follow other Independent readers and see their replies