Vince Cable pledges to fight the 'irrational cult of youth' in Liberal Democrat leadership bid
The 74-year-old says his age and experience will be an asset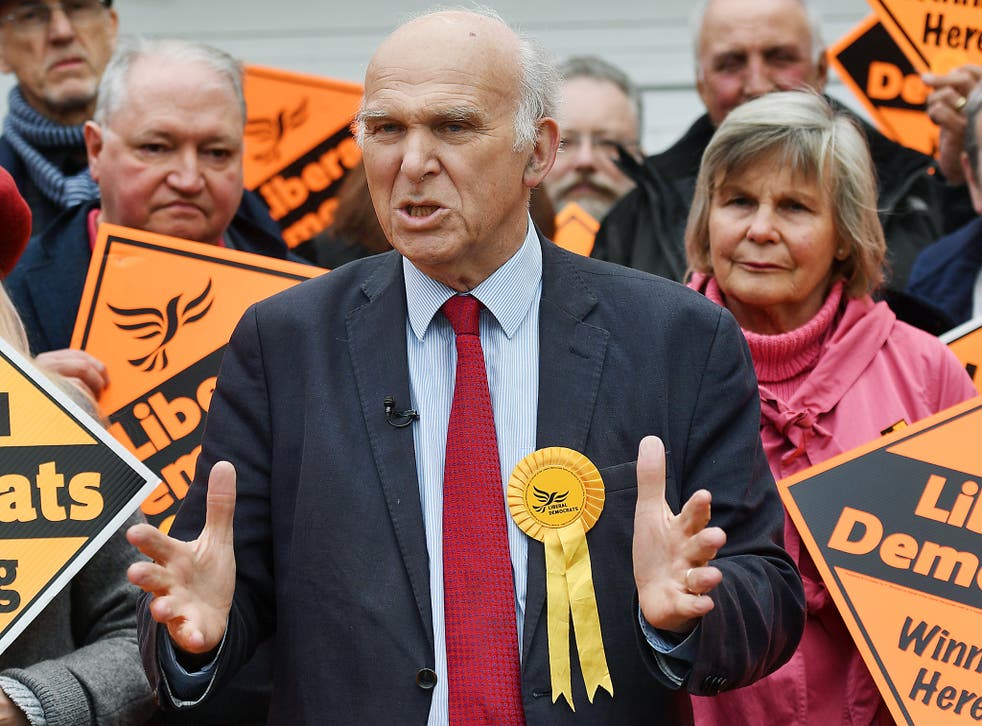 Sir Vince Cable has said he plans to tackle the "irrational cult of youth" as he attempts to become the leader of the Liberal Democrats.
The 74-year-old described his age and experience as an asset, adding that Britain's current "sober mood" means now is the time for an older leader.
His political opponents Jeremy Corbyn and Theresa May are aged 68 and 60 respectively and the former Business Secretary believes age is no longer important.
Sir Vince Cable's political career in 60 seconds
"I think there was an irrational cult of youth at one point in our political cycle," Sir Vince told The Times.
"There are occasions when you get some young and exciting politician that is exactly right. Obama was exactly right and you could argue the same of Tony Blair and there are periods of history where that's the public mood.
"There is now a more sober mood and one that values experience, and there is nothing to stop older people being radical in their views. It's the mood of the age, where the age you have is much less important than what you feel and what you can do with it."
Sir Vince has so far suggested he would attempt to rebrand the party's image in an attempt to win back the voters the party lost after going into coalition with the Tories.
"We stand for things which millions of people in Britain want who don't currently vote for us," he said.
"We are a moderate pro-business, pro-enterprise party but also we are committed to the welfare state... The space which we could occupy is potentially enormous."
UK news in pictures

Show all 50
The comments come as Sir Vince claimed scrapping university tuition fees would be "very dangerous and stupid" on Sophy Ridge on Sunday on Sky News.
He described the policy as a "cheap populist gesture" and claimed it would create an unfair system.
He said: "If you don't have any form of fees, I mean who pays for universities?
"How do you end this discrimination between the 40 per cent of students who go to university and would be subsided as opposed to the 60 per cent who don't? That would be highly inequitable."
Join our new commenting forum
Join thought-provoking conversations, follow other Independent readers and see their replies