Vince Cable: Teachers 'know absolutely nothing' about the world of work
Unions brand Business Secretary 'crass and insulting' over remarks
Adam Withnall
Wednesday 05 March 2014 16:21 Comments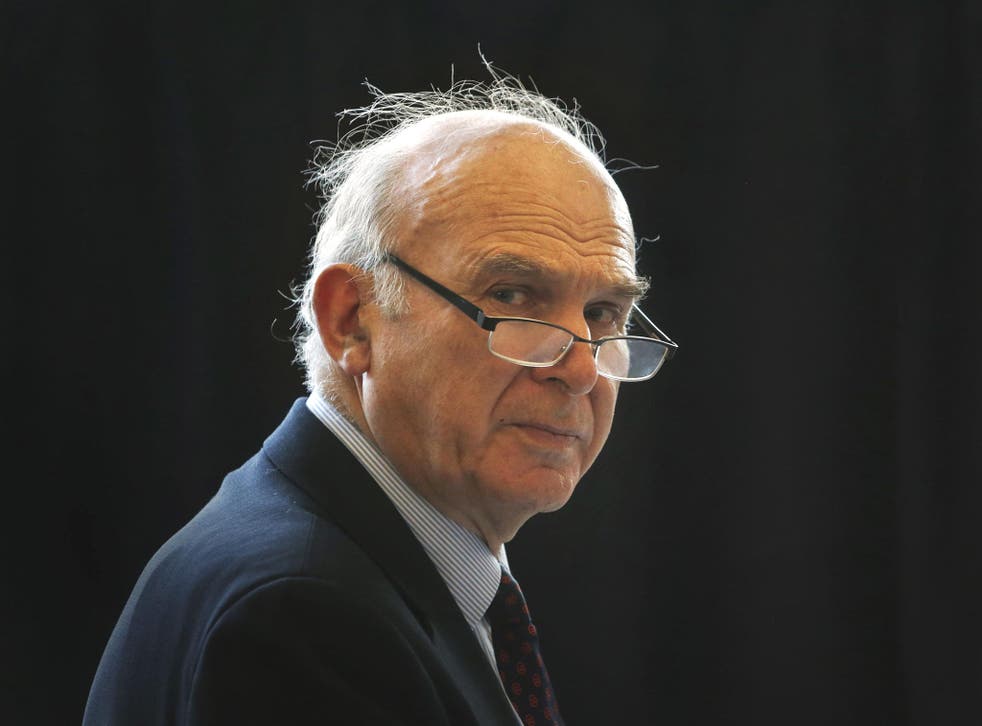 Vince Cable has been accused of being "crass" and "insulting" to teachers after he said they are to blame for the lack of quality careers advice in Britain's schools, claiming they "know absolutely nothing about the world of work".
The Business Secretary was speaking to a room of 600 representatives from the manufacturing industry, and said that Government schemes to get students interested in their sector were being undermined by an "underlying problem" – the teachers themselves.
The Lib Dem MP said: "There has been an argument in Government about how to get the right careers advice in schools and successive governments have frankly messed this up.
"But the underlying problem is of course that most teachers, particularly in the secondary sector, are graduates.
"They know how universities work, they know what you have to do to get an A-level, they know about UCAS forms – but they know absolutely nothing about the world of work."
Mr Cable's comments were met with laughter and even applause among members of the audience, leading union bosses to accuse him of "finding scapegoats and playing to the gallery".
Christine Blower, general secretary of the National Union of Teachers (NUT), said: "This is a crass remark, which is insulting to teachers who are workers in their own right.
"As the Government's own survey shows, teachers work an extraordinary number of hours and show real dedication to 'the world of work'. Indeed, the teaching profession mirrors society and many of our teachers come from diverse backgrounds with different life experiences. They are a resource to the young people they teach, not a hindrance."
Mr Cable insisted schools were in a "bad place" in terms of careers advice, but said he had hopes standards will improve in the light of the statutory guidance announced last week by "my colleague Nick Clegg".
Last month a cross-party panel of experts called on Mr Cable to act urgently to plug the "completely inadequate" number of apprentices going into the construction industry, and the Government has been criticised in recent months for not doing enough to promote the STEM subjects (science, technology, engineering and maths).
A spokesperson for the Department for Business, Innovation and Skills said: "The Business Secretary was echoing concerns from industry about the need to improve the quality of careers advice in schools. He was making the point that teachers have an important role in making sure their pupils are aware of all options available to them to help them build a career. For some this may be via a graduate route but for others a vocational skill or qualification is more appropriate."
Register for free to continue reading
Registration is a free and easy way to support our truly independent journalism
By registering, you will also enjoy limited access to Premium articles, exclusive newsletters, commenting, and virtual events with our leading journalists
Already have an account? sign in
Join our new commenting forum
Join thought-provoking conversations, follow other Independent readers and see their replies