Nicola Sturgeon's referendum call prompts demands for Welsh and Northern Irish independence votes
Plaid Cymru and Sinn Fein seize on SNP leader's speech to argue case for splitting UK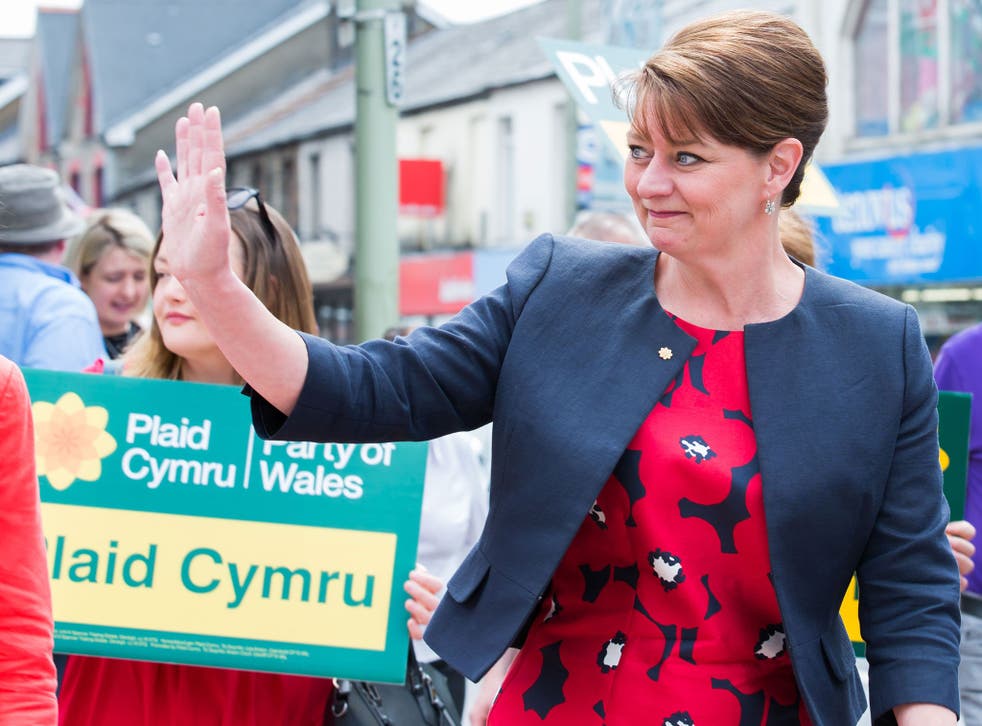 Independence movements in Wales and Northern Ireland are seeking to capitalise on Nicola Sturgeon's call for a second referendum in Scotland by urging the British Government to consider their own demands for separating from the UK.
Plaid Cymru leader Leanne Wood claimed a vote on Scottish independence would "lead to the end of the UK as a state" and said "in that situation Wales would need to decide its own future".
Her remarks come as Sinn Fein demanded an Irish border poll that could lead to the reunification of Ireland.
Earlier, Ms Sturgeon announced plans to hold a second independence referendum within two years.
Scottish independence: Nicola Sturgeon announces second referendum plans
The First Minister said she hoped a vote would take place as early as autumn 2018 - just four years after Scots voted by 55 per cent to 45 per cent to remain in the United Kingdom.
Commenting on that speech, Ms Wood called for a "national debate to explore all of the options, including that of independent Wales".
She cited Brexit as a reason that "decisions about Wales are best made in Wales".
The Plaid Cymru leader continued: "If the UK Government's Brexit negotiation also leads to the Welsh national interest being overlooked, support will grow for greater control of our own affairs in Wales.
"We expect this situation to continue to evolve over the coming years, and Plaid Cymru will continue to articulate the Welsh national interest at all times.
"Now is a good time for people in Wales to think about what is in our own national interests and how we can best unlock our country's potential in this new constitutional scenario."
UK news in pictures

Show all 50
In Belfast, Sinn Fein's leader Michelle O'Neill said a vote should be offered on whether Northern Ireland should remain a part of the UK.
She argued that a border poll should be held as soon as possible, adding that Brexit had "increased the urgency" for a united Ireland.
Ms O'Neill said: "They are continuing to refuse to listen to the majority views. Brexit would be a disaster for the economy and the people of Ireland.
"To us in Sinn Fein that increases the urgency for the need of a referendum on Irish unity and that needs to happen as soon as possible."
But Irish Foreign Affairs Minister Charlie Flanagan said calls for an Irish border poll were "premature" and an issue for the longer term.
Renewed calls for Northern Ireland and Wales to separate from the UK come after Ms Sturgeon's plea for another go at securing independence from London.
Until recently, polls showed that support for breaking up the union had barely moved from the 45 per cent who backed it in the 2014 referendum.
But polls in the last month have shown support for independence rising.
Join our new commenting forum
Join thought-provoking conversations, follow other Independent readers and see their replies