We will take over from Labour in the north, says Ukip's only MP
'The disaffection people in Scotland clearly feel towards Labour doesn't stop at the border - it continues into the old Labour heartland'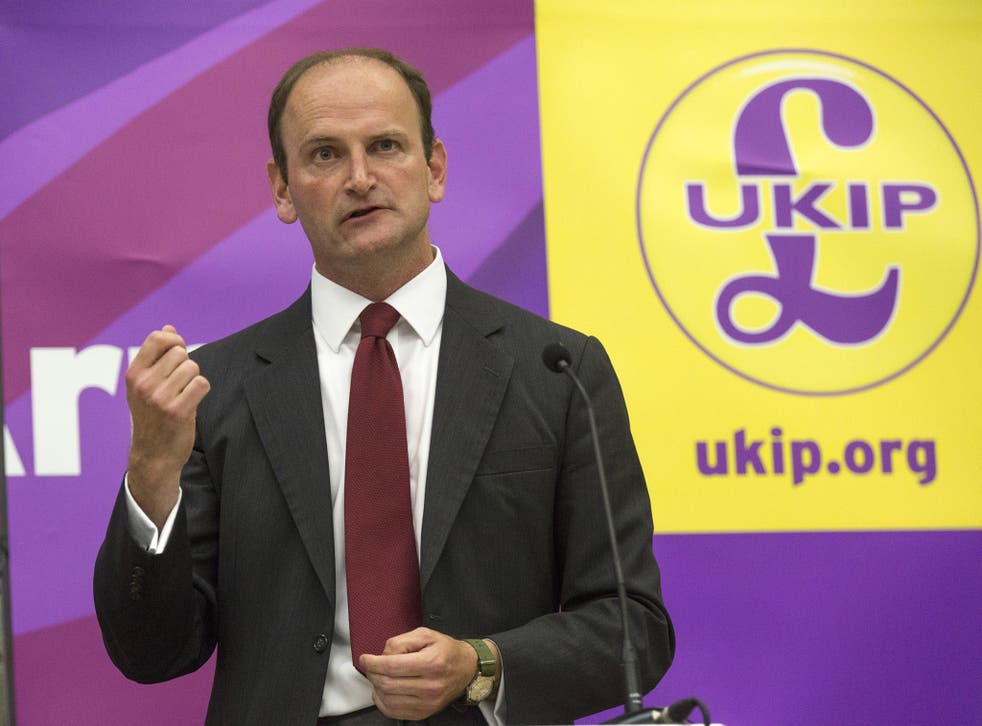 Ukip is well placed to take over from Labour as the natural party of the north, its only MP has said.
Douglas Carswell, who has ruled himself out of running for the party leadership and backed bookmakers' favourite Nigel Farage to make a comeback later this year, claimed that disappointment and anger at Labour in Scotland was spreading south.
"Ukip's future lies in replacing a corporatist Labour Party," he told the BBC's Sunday Politics programme. "It is significant we came second in 120 seats, many of those seats in the north of England.
"The disaffection people in Scotland clearly feel towards Labour doesn't stop at the border. It continues into the old Labour heartland."
The major political figures who lost out in the General Election

Show all 16
He was speaking after Ukip gained its first district council – taking control in Thanet, where Mr Farage failed to win a Westminster seat. Ukip won 33 seats, the Conservatives took 18, Labour got four – losing 22 in all – and one went to an independent. The full results were finally announced yesterday.
Mr Carswell insisted there were "a least half a dozen" better candidates than himself to be party leader, adding: "I think Nigel has earned the right to have a bit of time. The 50,000 of us in the party need to reflect; we are not a one-man show. I think we need to listen to what the other candidates have to say … and I think we need to take a considered decision in September."
Join our new commenting forum
Join thought-provoking conversations, follow other Independent readers and see their replies