This is what Andy Burnham really thinks of Jeremy Corbyn: 'he will be a disaster'
Burnham told a journalist posing as a donor that a Jeremy Corbyn victory would be a 'disaster for Labour' but has insisted he would serve in his team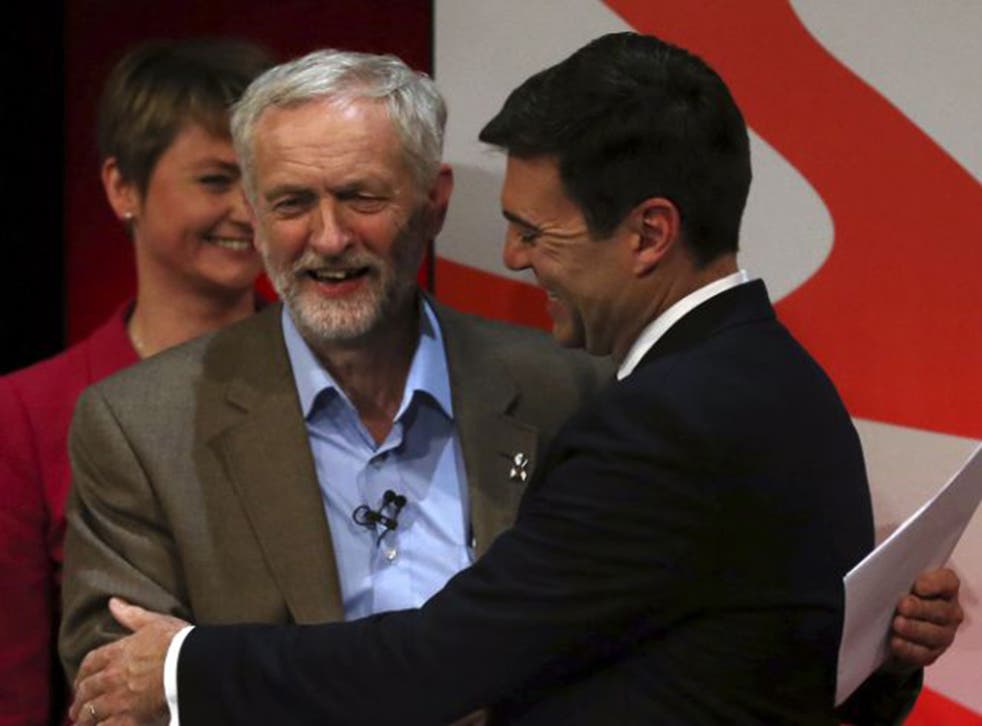 Andy Burnham has revealed what he really thinks of Jeremy Corbyn.
In public he has praised the radical left-winger for bringing the "big ideas" to the Labour leadership debate and he has said he would accept an offer to serve in a Corbyn shadow cabinet.
But in private he has said something very different.
Asked by an undercover Sun journalist, who was posing as a donor, what a Corbyn victory mean for Labour, Mr Burnham replied: "Privately, it is a disaster for the Labour party. I mean, publicly, he is a nice man, a nice individual.
"He believes in the things he campaigns on so he's not a fraud in any way. But I think the public will think Labour has given up on ever being a government again."
This is at odds with the words he has chosen to describe Mr Corbyn's campaign and ideas in public since the Islington North MP became the surprise front-runner in the race to replace Ed Miliband.
In August he said there was "a good deal of common ground between Jeremy and I on some of the big ideas he has brought to this race."
He also hit out at those attacking Mr Corbyn: "I would say the attacks we've seen on Jeremy misread the mood of the party because what people are saying is they're crying out for something different, they are fed up with the way politics has been. They want a bigger vision that can inspire and excite them."
Labour leadership: The Contenders

Show all 4
Back to speaking in private and Mr Burnham appears all-too-happy to mock his leadership rival.
Describing the encounter between Mr Corbyn and Mr Cameron during a debate on the Government's decision to authorise a drone attack on British Isis fighters in Syria, Mr Burnham said: "Jeremy just looked like a slightly dishevelled figure in the back of the Commons and Cameron was there, wasn't he, just banging, just swatting him away," he told the undercover journalist. "Whoever was watching that must have thought, hmmm, that does not feel good."
Mr Burnham's camp has said they will be referring The Sun newspaper to the press regulator, Ipso, over the undercover sting.
Join our new commenting forum
Join thought-provoking conversations, follow other Independent readers and see their replies