Why Britain backed down on banning Saddam Hussein's chemical weapons during Iran war
Previously unpublished documents from 1983 show that Margaret Thatcher's government was keen to press for an international ban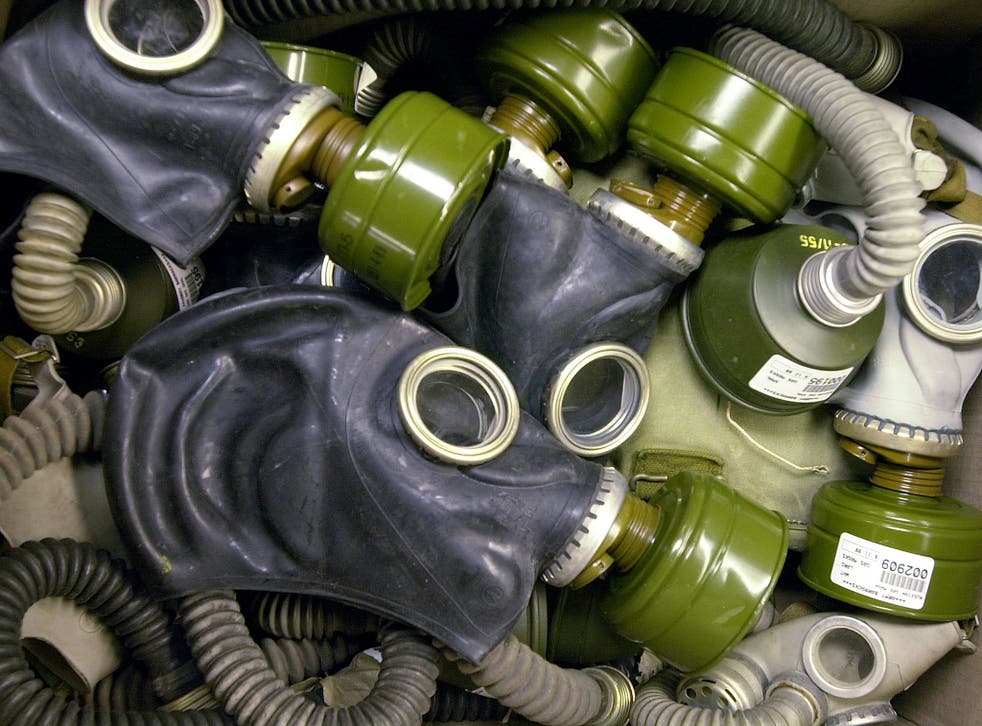 Britain was reluctant to take action to bar Saddam Hussein from expanding his chemical weapon stocks during the Iran-Iraq war after diplomats warned the UK risked criticism over its own record on control of such arms.
Previously unpublished documents from 1983 show that Margaret Thatcher's government was keen to press for an international ban to thwart efforts by the Iraqi dictator to increase production and use of toxic agents during the protracted conflict with Iran, which cost an estimated one million lives.
But a highly-classified Foreign Office file, released at the National Archives in Kew, west London, reveals senior officials became less enthusiastic about the idea after they received American intelligence suggesting that mustard gas was being manufactured at a pesticide plant north of Baghdad using British-supplied equipment.
Diplomats were concerned that the Indian contractor which had built the factory at Samarra had acquired pumps from a UK manufacturer, Weir Pumps, without disclosing their true purpose to the company.
One FCO official warned: "Our own position on CW [chemical weapons] exports is not invulnerable."
In the aftermath of the Iran-Iraq war, it emerged that Britain had been among several western countries which were used by Iraq, often with the knowledge of intelligence services in those countries, to source both equipment and raw materials for chemical weapon manufacturing. Some 100,000 Iranians were estimated to have been killed with Iraqi chemical and nerve agents by the end of the war in 1988.
Chemical weapons were not formally banned until 1997 but in 1983 their use as a "first strike" weapon was still prohibited under the protocols of the Geneva Convention.
The use of mustard gas by Iraqi forces in 1983 and Saddam's
plans to improve chemical warfare capabilities were described as "seriously disturbing" in London with officials proposing that Britain should be "trying at least to slow down and perhaps even frustrate Iraqi ambitions in this field".
But the Foreign Office insisted its room for manoeuvre was limited. One paper noted: "The Iraqis could therefore legitimately say, as do the United States, that they need CW as a deterrent.
"A move to ban CW sales to Iraq would therefore look very discriminatory unless we could show that Iraq had breached, or intended to breach the Geneva Protocol."
Diplomats were asked to assess whether it was both "feasible" and "desirable" for Britain to take unilateral action against Iraq over its use of mustard gas by potentially launching a case in the International Court.
While highlighting problems such as the lack of a clear prohibition, diplomats were also worried that any public criticism could rebound on the Thatcher government.
The paper continued: "Caution may be in order, since our own trade in CS gas has not escaped criticism. (The Russians claim that our use of CW in Northern Ireland contravened the Geneva Protocol.
The Iraq War: A timeline

Show all 16
"Another relevant factor is that a British company, Weir Pumps, has apparently supplied pumps to the Samarra factory under the impression that they were for use in making pesticides."
The documents show that senior officials came down strongly against the idea of unilateral British action but left open the idea of approaching the Americans, along with the French and Germans, about seeking a comprehensive ban on chemical agents.
Read more: How Hussein's former military officers control Isis
Blair admits removal of Saddam partly to blame for Iraq crisis
Saddam's tomb reduced to rubble after Iraq battle
Rope used to kill Saddam could be sold for at least $7 million
Diplomats nonetheless acknowledged that it was likely to be too late to stop Iraq from acquiring a significant chemical weapons arsenal.
The memo concluded: "It must be admitted that in the last resort we may be unable to prevent the Iraqis pressing ahead with this development."
The words were prescient. The Iraqi dictator succeeded in dramatically increasing his chemical weapons production capacity - a development which became one of the principal justifications for the Allied invasion of Iraq in 2003.
Among the facilities built by Saddam's regime was a £14m chlorine plant constructed in 1985 by a British company which received export credit guarantees from the Government despite a warning to ministers from a Foreign Office official that there was a "strong possibility" it would be used to manufacture mustard gas.
Join our new commenting forum
Join thought-provoking conversations, follow other Independent readers and see their replies