Winston Churchill's grandson attacks Boris Johnson's 'deplorable and completely idiotic' article on Obama
'Why should the President of the United States have a head of my grandfather in his room?' Sir Nicholas Soames asked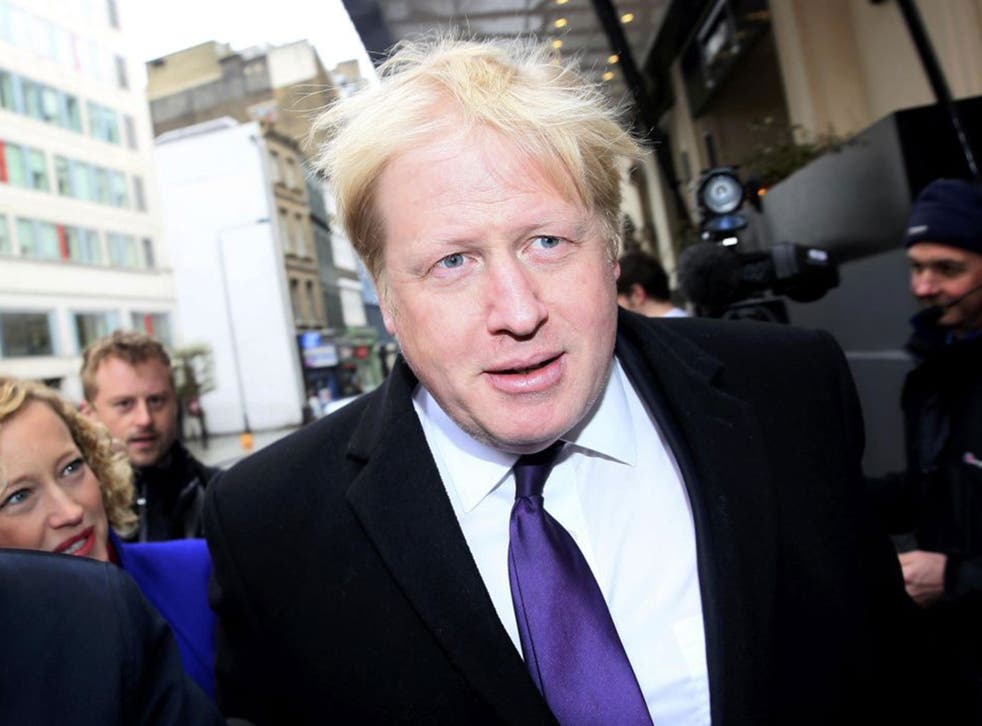 Winston Churchill's grandson has called Boris Johnson's use of claims that the "part-Kenyan" US President has an "ancestral dislike" of the British empire "deplorable and completely idiotic".
The Mayor of London alleged that a bust of Churchill had been "banished" from Barack Obama's office in an attack on his intervention in the EU referendum debate.
"Some said it was a snub to Britain," Mr Johnson wrote in The Sun.
Boris on US foreign policy
"Some said it was a symbol of the part-Kenyan President's ancestral dislike of the British empire – of which Churchill had been such a fervent defender."
Sir Nicholas Soames, the wartime Prime Minister's grandson, called the claims a "completely desperate" move by Mr Johnson as he fronts the Vote Leave campaign.
"I'm mad enough to think it was probably written by some little twerp who works for Boris," he told LBC radio.
"I can't believe that Boris would really have done something so stupid.
"But whatever it is, it bears his name and it's deeply offensive."
Sir Nicholas, the Conservative MP for Mid Sussex, said one bust of Churchill was lent to George Bush during his time as President but ended its lease before his successor took office in 2009.
Another head of Churchill remains in apartments used by the Obama family, he added.
"Boris needs to grow up, because it is not obligatory for any of us to have a head of Winston Churchill in our bedroom," Sir Nicholas said.
"Why should the President of the United States have a head of my grandfather in his room? It's very nice that he did but I don't regard it as being a terrible crime."
He added that he was "not in the least bit offended" by the US President's support for David Cameron's position on the EU, and said Churchill would not have been concerned either.
Winston Churchill: Life in pictures

Show all 30
Sir Nicholas, who is staunchly pro-EU, said he launched his scathing attack on Mr Johnson "with regret", adding: "Boris has been a friend of mine for many, many years and I'm fond of him, but this is business."
The row dominated the first day of Mr Obama's visit to the UK on Friday, when he held talks with the Prime Minister before meeting the Queen and other members of the Royal Family.
When questioned on Mr Johnson's article, the President clarified that there had once been two busts of Churchill in the White House and that the statue formerly kept in the Oval Office had been replaced by one of Martin Luther King.
"I love Winston Churchill, I love the guy," Mr Obama said, describing seeing the remaining head "every day".
On a visit to his Uxbridge constituency, Mr Johnson remarked that people would make his article "about what they want", adding: "The crucial point is that I'm a big fan of Barack Obama - I was one of the first people to come out in favour of him ages ago."
Join our new commenting forum
Join thought-provoking conversations, follow other Independent readers and see their replies