Women's Equality Party calls on the Government to scrap married couple's allowance
Exclusive: The party wants to put £800m of savings into helping victims of domestic and sexual abuse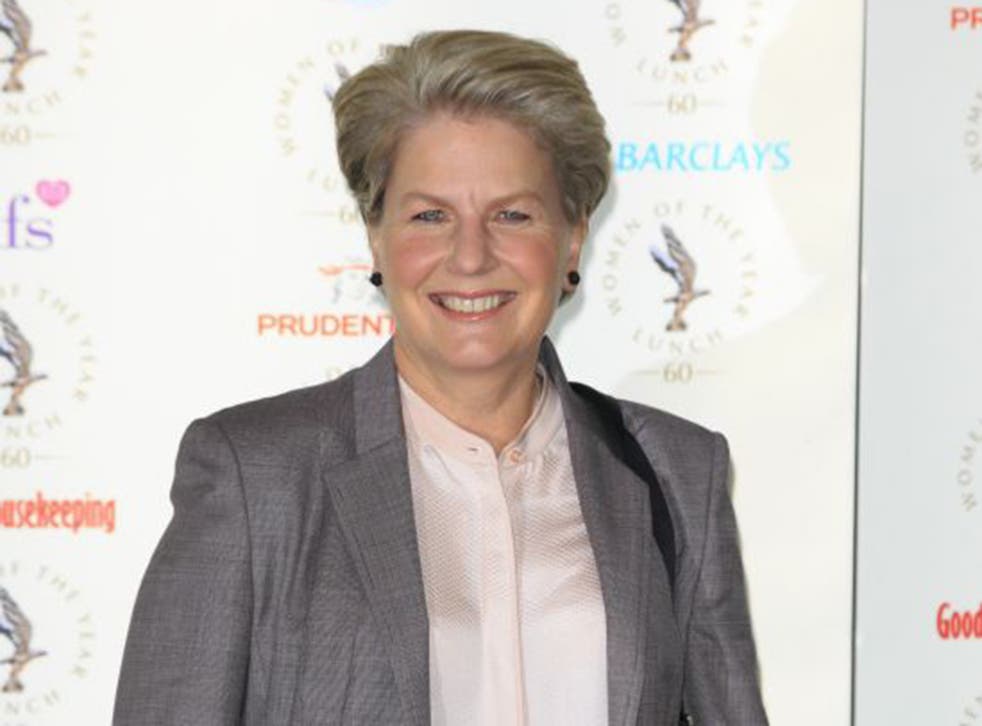 The Women's Equality Party (WEP) is to press the Government to scrap the married couple's allowance, just six months after its introduction, and put £800m of savings into helping victims of domestic and sexual abuse.
The party, co-founded by the television presenter Sandi Toksvig and Prince Charles biographer Catherine Mayer in March, will provide details of the plan at its formal policy launch on Tuesday.
Speaking to The Independent on Sunday, Sophie Walker, a 44-year-old former Reuters journalist and the party's first leader, defended the idea: "We believe that all families have value, no matter their shape and size. And that's why we can't get behind the married couple's tax allowance, because it's a tax benefit only to married couples where one person stays at home.
"We think the money would be much better used recycled to support some of the families who are really struggling the most right now. Therefore, we would recycle the money, which would be £800m by 2018-2019, in a support fund that would protect legal aid in all cases involving domestic abuse and also provide support and counselling for people experiencing domestic abuse.
"The reason we're doing this is that the cuts to legal aid have hit women and children more than anybody else. We're now in a situation where many women who are experiencing domestic and sexual violence have no recourse to justice or are having to represent themselves – [these are] very, very fragile, traumatised people – at court."
About a quarter of the money would be used to offset half of the legal aid cuts in 2012, with the other £600m helping to fund shelters for women and children who are escaping abuse, as well as providing them with counselling.
The married couple's allowance only started in April and can reduce a tax bill by between £322 and £835.50 a year. It applies to married couples and civil partnerships.
WEP has grown at a remarkable rate since March, with 46,000 members and supporters and 65 branches across the country. Ms Toksvig quit Radio 4's The News Quiz to focus on the party, but has since agreed to take over from Stephen Fry as host of QI, BBC2's popular panel game.
There have also been hints that Ms Toksvig could stand as WEP's London mayoral candidate in next year's election, but Ms Walker said the cost of around £20,000 might be prohibitive for a young party.
However, Ms Walker confirmed that the party would be standing candidates in the Scottish Parliament and the Welsh and London assembly elections.
UK news in pictures

Show all 50
Ms Walker, who left journalism shortly after being appointed leader by a steering committee this summer, intends to stand for the top job on a permanent basis when internal elections are held next year.
Ms Walker was previously best known for her blog on being the mother of a daughter who suffers from Asperger's syndrome and subsequently published a book on the subject, Grace Under Pressure. She has two daughters and two stepsons; her husband is the chief executive at Barking and Dagenham Borough Council.
"We are a political party whose main aim is to put ourselves out of business," said Ms Walker, who thinks the recent target to make sure that 25 per cent of major company boards were made up of women was insufficient. "The way that the old political parties discuss equality, it's always couched in terms that it's just a bit too hard. "And what we want to say is no, it's really not difficult, it just about political will and given we are 51 per cent of the population I find it mind-boggling.
"We think this [equality] is something that should have been achieved a long, long, long time ago."
Join our new commenting forum
Join thought-provoking conversations, follow other Independent readers and see their replies