'You're a disgrace!' Michael Gove shouts at MPs after Syria vote
Education Secretary's outburst at rebel MPs followed 'emotional' vote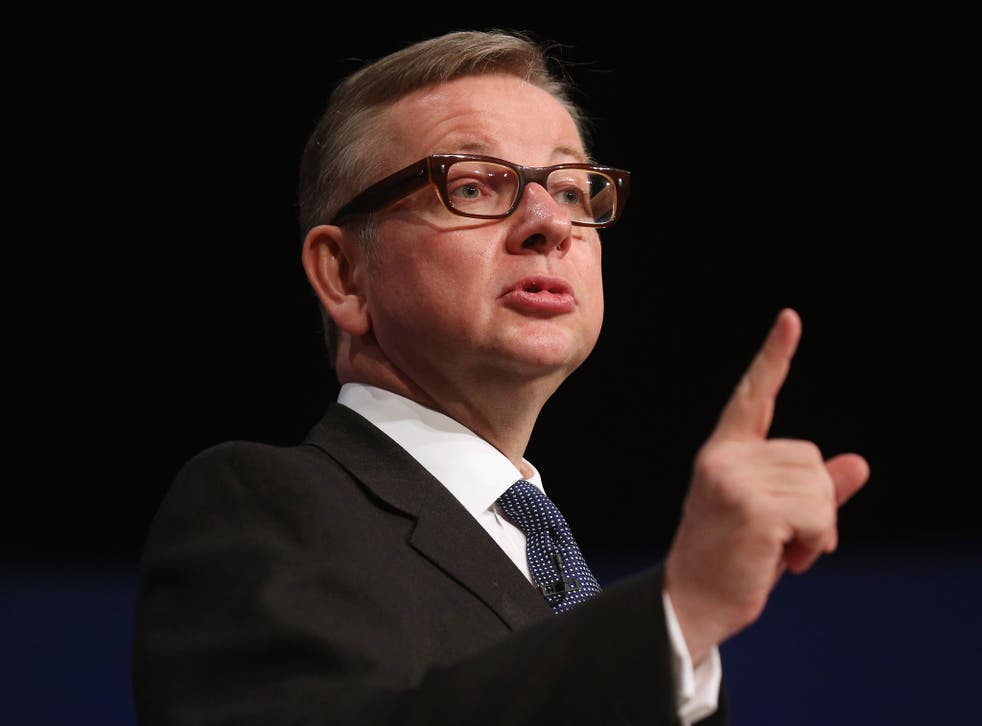 Education Secretary Michael Gove shouted "disgrace, you're a disgrace" at Conservative and Liberal Democrat rebels following the historic House of Commons vote on Syria military action, according to an MP.
The Scottish National Party's Westminster leader Angus Robertson told Sky News he watched on as Mr Gove had to be "persuaded to calm down" following the outburst.
He said "emotions were running high", adding, "This is an unprecedented defeat for the Conservative-Lib Dem coalition, for the Prime Minister David Cameron and for Nick Clegg, so obviously there were senior figures in the Government who were very upset that a number of their colleagues voted against the Government and abstained.
The Government lost a vote on possible UK military action against Syrian President Bashar al-Assad's regime to deter the use of chemical weapons by 285 votes to 272.
"I watched the English Education Secretary Michael Gove shout, 'A disgrace, you're a disgrace' at a number of Conservative and Lib Dem rebels," Mr Robertson said.
"He had to be persuaded to calm down by a number of his colleagues.
"I retorted, 'It's called democracy', because that was what happened. We have finally learned the lessons from Iraq."
Mr Cameron's call for a military response in Syria came after a suspected chemical weapons attack on the outskirts of the capital Damascus on 21 August, in which many hundreds of people are repoerted to have died.
Labour peer Lord Reid of Cardowan, defence secretary under Tony Blair in 2005 and 2006, told BBC News last night, "It's unprecedented for a prime minister and deputy prime minister and a government with a majority to lose a vote on a three line whip, on a foreign affairs issue, which involves military action.
"It's certainly not within my living memory and it is therefore a massive blow to the Prime Minster himself, and the Foreign Secretary, the Deputy Prime Minister.
"I take no satisfaction from that because it also undermines our credibility with our allies throughout the world and it leaves our policy in absolute confusion tonight because the Government was unable, certainly in the Lords, to give any reaction as to what the plan B would be, although I understand now the Defence Secretary has made it plain there will be no military intervention in Syria as a result of tonight's vote."
Lord Reid said it was the handling of the issue by the Prime Minister and Foreign Secretary William Hague which "has resulted in the shambles we have tonight".
Former Lib Dem leader Sir Menzies Campbell suggested the US Congress would be less sympathetic to upholding aspects of the "special relationship" such as intelligence sharing, missile sharing and free trade in the light of last night's vote.
He told BBC News, "If you're a congressman in the United States asked to be sympathetic towards these things, in the light of tonight's decision what do you think your reaction would be?"
Asked about Mr Cameron's position, Sir Menzies said, "It's loyal to say things will go on as ever. The truth is they have been damaged. But the truth is some of the damage was done by very many of the same people that voted against them tonight earlier this year when it came to the question of the European Union."
Defence Secretary Philip Hammond told BBC's Newsnight that Mr Cameron was "disappointed" by the vote but was clear that "the mood of Parliament is that Britain should not be involved in military action and Britain will not be involved in military action".
He said, "We are now clear that we are not now going to be part of any military action - that probably means we will not be part of any planning or discussion.
"It is certainly going to put a strain on the special relationship."
He said that while Americans understood that military action required the consent of Parliament, he believed "they have been surprised by the scale of opposition in Parliament" and may struggle to understand the reasons for that view.
Mr Hammond said the Syrian regime would "welcome the decision" made by Parliament and would now be "a little bit less uncomfortable" following its result.
Shadow defence secretary Jim Murphy said Mr Cameron had failed to convince his own MPs, telling Sky News, "I think there is an issue now that the relationship between Mr Cameron as Prime Minister and many of his own MPs is now fractured.
"They're unwilling to take him at his word, unwilling to accept his assurances and reassurances and that's why such a substantial number voted with Labour this evening."
Nadhim Zahawi, Tory MP for Stratford on Avon, said Assad and the Iranian governments would be "rubbing their hands in glee".
He told the BBC he hoped the Americans could form a "coalition of the willing" of which Britain could not now be a part.
He defended Mr Cameron, saying: "He came here, he made the arguments, he didn't win the motion, and was big enough to stand up. That's the end of it."
Robert Halfon, the Conservative MP for Harlow who backed intervention, blamed Labour for playing politics.
He said: "I think Labour should hold their heads in shame for playing party politics...
"David Cameron has said we are not going to be involved in military action in any way, so I hope Nato and the US do what is necessary to stop mass murder going on in Syria."
General Lord Dannatt, former head of the British Army, described the vote as a "victory for common sense and democracy", telling the BBC the "drumbeat for war" had dwindled among the British public in recent days.
"The will of the people has been expressed through the House of Commons that we don't want to get involved in this - that's the right answer at this precise moment.
"President Obama may well take note of what's happened in Westminster tonight and think again - I certainly hopes he thinks again because I'm absolutely convinced the use of explosive ordinance into Damascus at the present moment will make the situation in that very difficult Syrian civil war worse, not better."
He said the five permanent members of the United Nations Security Council needed to unite in bringing "real pressure" on President Assad.
Speaking after the vote in the UK, White House officials said Mr Obama's decision on a possible military strike against Syria would be guided by America's best interests, suggesting the US may act alone.
National Security Council spokeswoman Caitlin Hayden said Mr Obama believes there are core US interests at stake in Syria and countries who violate international norms about chemical weapons must be held accountable.
Join our new commenting forum
Join thought-provoking conversations, follow other Independent readers and see their replies