Rebecca Watts missing: Police and members of the public in search for Bristol teenager
The 16-year-old from St George has not been seen for nearly a week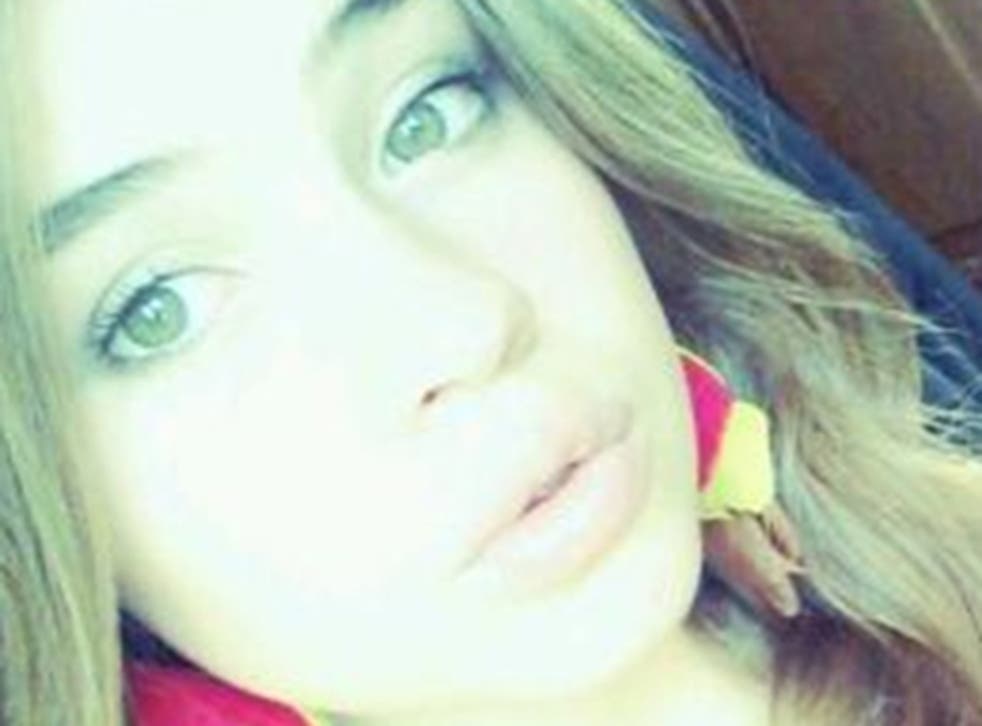 Police and members of the public are searching for a missing teenager who has not been seen for nearly a week.
Rebecca Watts, 16, known as Becky, was last seen at her home in Crown Hill, St George, Bristol at around 11.15am last Thursday.
She left the property without telling family or friends, which is "out of character", and did not take any extra clothes or her make-up.
Avon and Somerset Police have been searching for Becky since she was reported missing by her family at 4pm last Friday.
Officers have combed woodland and open spaces near the teenager's home, as well as a nature reserve, Troopers Hill in Bristol.
Forensic teams have been seen at Becky's home and two public searches have been organised nearby today, at 10.30am and 4.30pm.
Her father, Darren Goldsworthy said Becky had last been seen by her stepmother, Anjie, at the family home on Thursday.
"She had stayed at a friend's house the previous night, she had come home on the Thursday morning, had her shower, got changed, and we haven't seen her since," Mr Goldsworthy told JackFM.
"She's very shy and timid - not around us she isn't, and her very close friends but anyone outside of that she wouldn't be able to talk to them.
"She can't even go up to a till in a shop she's so reserved. She couldn't ask for a bus ticket, she would rather walk than have to get on a bus and ask a driver for a ticket.
"This is how shy and reserved she is. This just doesn't add up. None of her clothes are missing, her washbag is here, her toothbrush is here, her makeup is still here.
"She would not leave the house without all her make-up and stuff on. It's been absolute hell on earth. I've not been able to eat or sleep since she's gone missing.
"We just need her back home. Someone out there knows something. I just want my girl back."
Mr Goldsworthy said his daughter would not be in any trouble when she returned home, adding "you're an integral part of our life".
Becky's grandmother Pat Watts and Mr Goldsworthy previously made an emotional appeal for information.
Mrs Watts said: "Becky, we love you so much. You are so loved - I don't think you realise just how much. You can come and stay at mine for as long as you need."
In pictures: Becky Watts tributes

Show all 5
Detective Inspector Richard Ocone, who is leading the investigation, asked Becky or one of her friends to contact the force on 101.
"I would also ask anyone who might know where Rebecca is to come forward and let us know," he said.
"This is completely out of character for Rebecca to leave without telling her family or friends - especially if she is not planning on coming home."
Mr Ocone said Becky had taken her laptop and mobile phone with her last Thursday but no clothing or make-up or anything to suggest she would be away.
"We are continuing to search the local area, concentrating on open spaces and park areas - this is a routine part of a missing persons search that we always undertake," he said.
"This is to look for anything that Becky might have been dropped.
"We are continuing with our house to house inquiries and I would urge anyone in the local area who has yet to speak to officers to call us immediately."
The detective said the force had not been able to contact all of Becky's "wide range" of family or friends and asked them to get in touch "as a matter of urgency".
"We are also keen to piece together where she went after leaving her home last Thursday," he said.
"She has long, bright red hair and is therefore very striking and noticeable. We believe she was last seen wearing a dark navy blue puffa jacket with fabric sleeves which was waist-length.
"Any information - no matter how insignificant you might think it is, might prove crucial in helping us find Rebecca."
Press Association
Join our new commenting forum
Join thought-provoking conversations, follow other Independent readers and see their replies