Remains could dig up twisted legacy of Richard III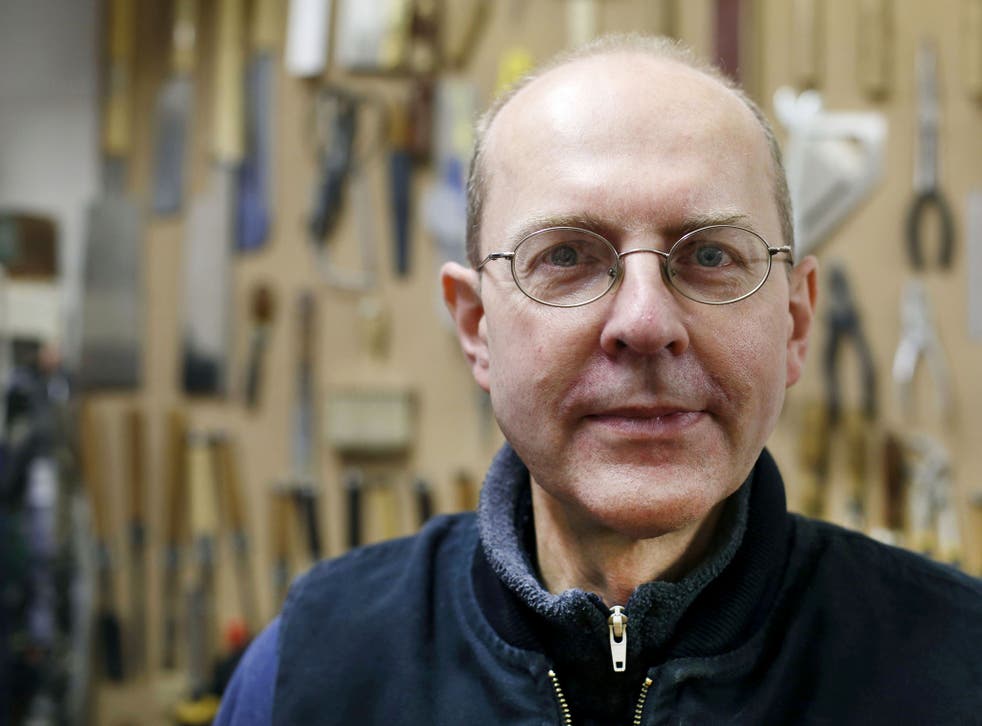 Tyrant or hero? Rightful monarch or child-killer? Despotic hunchback or brave scoliosis sufferer? Now is the winter of our debate over one of England's most notorious villains: Richard III.
Underneath a drab parking lot 90 miles northwest of London, archaeologists have unearthed what may become one of this nation's finds of the century — half-a-millennium-old bones thought to be the remains of the long-lost monarch. But if the discovery has touched off a feverish round of DNA tests against his closest living descendants, it has also lurched to the surface a series of burning questions in a country where even arcane points of history are disputed with the gusto of modern-day politics.
What was the true nature of a king famously depicted by William Shakespeare as a twisted soul who locked his young nephews — and rivals to the throne — in the Tower of London, never to be heard from again? Did Shakespeare offer a fair accounting of historical record, or was the Bard the Karl Rove of his day, a spin doctor for the House of Tudor that assumed power after the monarch fell with fateful cries of "Treason!" at the Battle of Bosworth in 1485?
Whether the bones prove to be Richard's or not, the discovery in September has already set academic journals, websites, university lecture circuits and the mainstream media abuzz across Britain, sparking intense and occasionally impolite exchanges. On the floor of the House of Commons, members of Parliament are eloquently clashing, with representatives from York — for whom Richard was the last hope against rival Lancastrians in the War of the Roses — demanding the restoration of his tarnished image. One organization of die-hard Richard III supporters (there are at least two) is running a national ad campaign to clear the king's name.
There are even calls for a state funeral, giving the medieval king a send-off steeped in the pomp and circumstance of contemporary Britain.
"I suppose we won't dash off to the Folger Library in Washington and destroy the First Folio, but we must rewrite the history distorted by that, ahem, writer from Stratford," Hugh Bayley, a member of Parliament from York, said with tongue only partly planted in cheek. "The fact that a Mr. Shakespeare decided to write some play about a hunchback shouldn't blacken the name of a fine, upstanding defender of country."
Yet if the remains are indeed those of the long-lost sovereign — something archaeologists call extremely likely — it also raises a conundrum: Where to bury one of England's most demonized characters?
Under Church of England protocol, the bones, should they prove to be Richard's, appear destined to end up in the cathedral at Leicester, the city where the remains were found. But many insist they should instead go to the Anglican cathedral in York, the city where history suggests that he wanted to rest. Still others question whether burial should be in an Anglican cathedral at all, as he died a Roman Catholic, reigning by the grace of God and the pope.
Some of his staunchest backers — who paint him pious, brave and unyieldingly loyal to England — suggest that he deserves nothing less than a spot at Westminster Abbey, an honored resting place of legendary historical figures. But that option seems to have been quickly nipped in the bud by Queen Elizabeth II, who owes her own arrival on the royal stage to a chain of events set off by Richard's death, which changed the course of history.
"We understand the queen has suggested that she doesn't want him there," said Phil Stone, chairman of the Richard III Society. Stone, interestingly, sides with critics who are against a state funeral, saying it would simply be "too much" in these troubled financial times. "But it would be nice if we could at least have a procession, with the coffin being carried in a stately carriage."
That bones were found at all is a testament to the tenacity of Richard's supporters. After his death, the king's body was interred at a Leicester monastery and became buried in time and memory. But earlier this year, screenwriter and Richard III aficionado Philippa Langley cobbled together $52,000 to finance what become a single-minded ambition: finding his remains.
After comparing ancient maps and modern city plans, a team of archaeologists at Leicester University pinpointed possible locations of the old monastery and had a stroke of luck when the most likely site for Richard's grave was found to be in a city parking lot. Spurred by the hope of tourism dollars, the city approved the dig, which in September uncovered the remains of a man — exactly where texts said the monarch was buried — who was of the right age and nourishment level and who had suffered battle trauma and spine damage.
DNA tests against a Canadian descendant of Richard's eldest sister should be completed early next year. Yet even if the remains turn out not to be his, Richard III supporters have nevertheless already succeeded in provoking a nation to rethink his legacy.
"So much of what we know about him currency is wrong, and in the past we accepted the Tudor version of history unquestionably," she said. "But not anymore."
Indeed, for historians and Shakespearean scholars the find has also dug up the centuries-old debate over a much-maligned monarch.
Experts say there are few objective depictions of Richard III from his reign. Rather, his legacy was built largely on "Tudor propaganda," including Polydore Vergil's landmark "Anglica Historia" and the works of John Rous, who assured the medieval world that Richard III had been born with teeth and hair after two years in his mother's womb.
What is clear is this: After decades of war between rival houses, Richard III became the last king of England to fall on the battlefield, slain while defending his crown against a marauding upstart backed by France. That upstart, Henry VII, seeded a House of Tudor that over a century would break with the Vatican, humble mighty Spain and usher in a golden age of British arts, enlightenment and power.
Analysis of the bones may also suggest the extent to which Shakespeare and early historians — upon whose accounts the writer drew — took creative license with the king's appearance. He was described in Shakespeare's "Richard III" as a hunchback "so lamely and unfashionable that dogs" barked at him as he went by. But the remains found in Leicester instead suggest a man with a less-dramatic curvature of the spine, likely from scoliosis.
Even Richard III backers tend to acknowledge that he is guilty of locking up the "princes in the Tower" — or his two nephews, 12 and 9, who were declared illegitimate so he could seize the throne after the death of his brother Edward IV. But the scant, unclear evidence of their fate — especially whether he took the step of having them killed — is now facing its deepest scrutiny in the better part of 500 years.
But for his critics, the lost-and-found king cannot escape what history holds to be his most ghastly deed. "England cannot, should not, celebrate a child-killer," said Gareth Russell, British novelist, historical blogger and certainly no friend to Richard III.
Register for free to continue reading
Registration is a free and easy way to support our truly independent journalism
By registering, you will also enjoy limited access to Premium articles, exclusive newsletters, commenting, and virtual events with our leading journalists
Already have an account? sign in
Register for free to continue reading
Registration is a free and easy way to support our truly independent journalism
By registering, you will also enjoy limited access to Premium articles, exclusive newsletters, commenting, and virtual events with our leading journalists
Already have an account? sign in
Join our new commenting forum
Join thought-provoking conversations, follow other Independent readers and see their replies