The rise of 'crowdbirthing': Why young mothers are now happy to have an audience in the delivery room
A survey has revealed that giving birth has become a much less private affair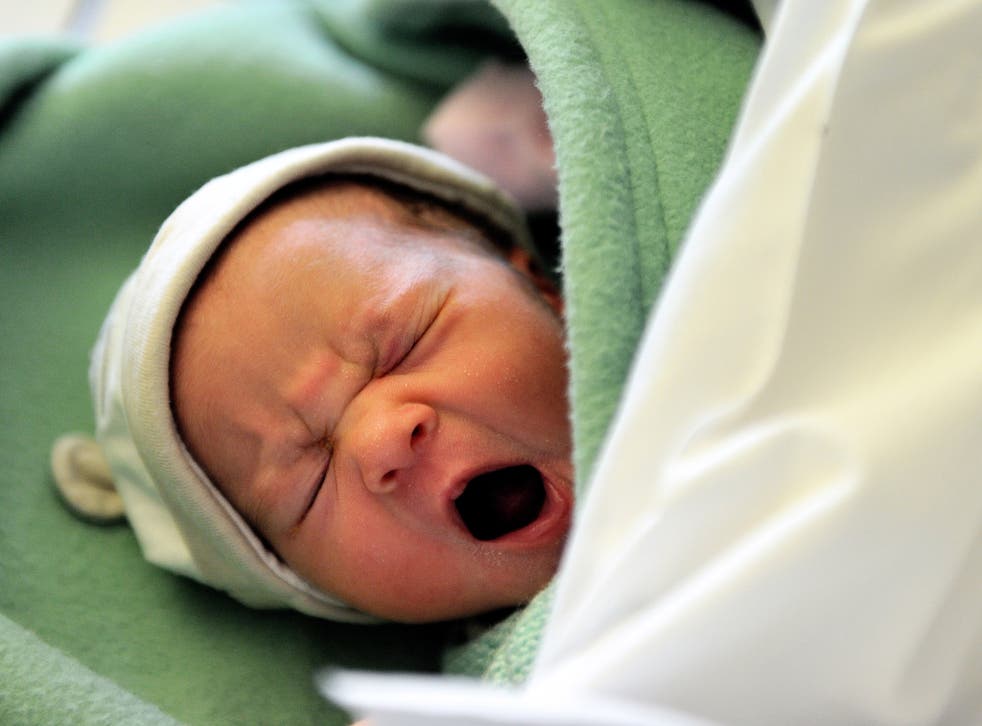 Young mothers in labour now have an average of eight people in the delivery room with them as part of a new "crowdbirthing" phenomenon, a survey has found.
Expectant mums in their teens and twenties reportedly have an average of eight people looking on at the miracle of birth, according to research by a video blogging site Channel Mum.
The number of people supporting women in labour has been rising with each generation.
Women, now in their 60s, typically had just their partner and a midwife present while they gave birth.
For women now in their 50s, this had doubled to two people - usually their partner and own mother.
Mother-in-laws are now the most popular birthing companion after the woman's partner and mother.
And one in 25 choose to have their fathers present in the delivery room.
In line with the rise of social media, nearly a quarter of mums now share their experience on the internet.
Siobhan Freegard, founder of Channel Mum, said: "The younger generation share are used to sharing every aspect of their lives, so why not birth?
"Many women feel it is their biggest achievement and so want to share the moment with all of those closest to them.
"The crowdbirthing phenomenon may not suit everyone but being part of the birth is an honour and privilege which unites friends and family like nothing else."
But the increasingly public nature of births is putting more pressure on women, with the survey also revealing that a third want to refuse pain relief as they fear they will be judged.
Three in five believe that as birth becomes more social it is also becoming more competitive. Fifteen per cent feel under pressure from celebrities who have apparently sailed through labour, such as supermodel Giselle Bundchen who claimed that giving birth "does not hurt".
One in five women also felt that opting for a Caesarean section would make them feel as if they had "failed at giving birth".
Seeking less pain relief to help them give birth, the survey - completed by 2,000 women - revealed some mothers admitted to having an entourage of 15 to support them during labour.
Join our new commenting forum
Join thought-provoking conversations, follow other Independent readers and see their replies