Salford fire: Fierce blaze at recycling plant melts letters on fire engine
Firefighters have now brought the flames under control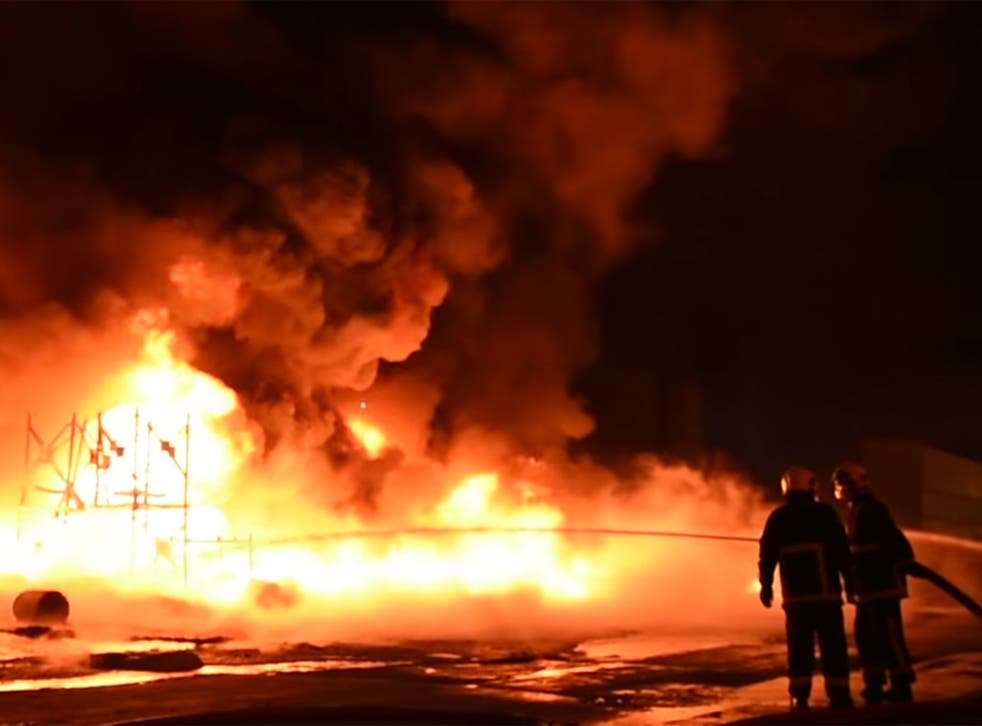 A huge fire that has been raging at a recycling plant near Salford reached such high temperatures it melted the letters on a fire engine at the scene.
Eight vehicles from Greater Manchester Fire and Rescue Service attended the blaze and crew have worked through the night to bring the fierce fire under control, after it broke out in the Clifton area of Swinton at around 4.40pm yesterday.
Firefighters posted a number of images and videos on Twitter showing the intensity of the inferno, including one that showed a melted and curling sign on the side of a fire truck:
The fire involved a large quantity of recycled plastics, which were melting and running down to adjacent buildings. A large plume of black smoke could be seen for miles and traffic was brought to a standstill on the nearby M60.
This morning the flames have died down but two crew members remain at the scene and firefighters are expected to be on-site throughout the day, in order to ensure the blaze has been completely extinguished.
Ambulances were also at the scene, but no one was injured.
However, people in the area have been advised to keep their windows closed to prevent them inhaling the fumes.
Station manager Glyn O'Reilly, who was the officer in charge, said: "Everyone who worked on this incident has done a great job. They have managed to contain the fire and prevent a serious escalation.
"The initial crew were faced with a severe fire and worked hard to bring it under control. There have been firefighters here through the night who have continued to extinguish pockets of fire and damp down.
"We have worked closely with the police and local businesses during the night as we want to minimise the impact on the local community."
He continued: "This is a large industrial estate and we have been supporting business continuity as much as possible. As part of that we have reduced the outer cordons and road closures.
"This has helped us create safe areas to allow people to access buildings and vehicles without impacting on firefighting operations."
An investigation into the cause of the fire will begin this morning.
Join our new commenting forum
Join thought-provoking conversations, follow other Independent readers and see their replies